How To Start Home Based Business In UAE
Meta Description: Discover the steps and strategies to kickstart your home-based business in the UAE. Our blog provides essential insights for entrepreneurs looking to thrive in the dynamic business environment of the United Arab Emirates.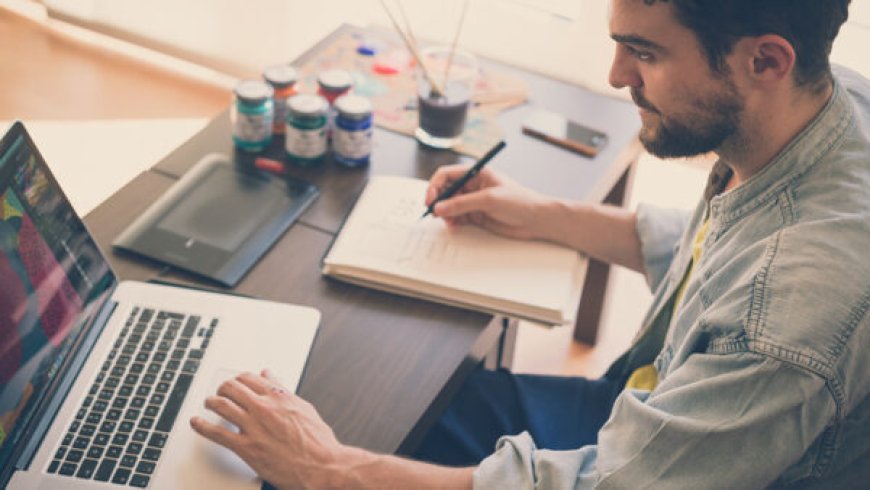 Numerous entrepreneurs worldwide opt for the UAE as their business destination for several compelling reasons. Notably, the country's advantageous tax system imposes a zero percent tax rate on both individual and corporate earnings. Moreover, the strategic positioning of the UAE at the center of the Middle East positions it as an ideal hub for facilitating worldwide trade.
By establishing operations within the UAE's free zones, the benefits multiply. These include full immunity from customs taxes, unrestricted currency movements, and the capability to repatriate all invested capital and profits, among various other advantages.
Here Are Steps To Start The Home-based Business in UAE
1. Determine Your Business Activities
The initial step in establishing your UAE business involves selecting your business activities. Neglecting to specify all your intended activities might lead to complications later on. To navigate this process effectively, it's recommended to collaborate with a company formation expert. These professionals are well-versed in approved activities and can recommend those that align best with your business goals.
2. Select a Company Name
Once your business activities are defined, the next step is to pick a suitable company name. Seeking assistance from a company setup expert can streamline this step. In brief, your chosen name should steer clear of offensive or blasphemous language.
3. Choose a Setup: Free Zone or Mainland?
To begin your licensing process, you need to choose between setting up your business in a free zone or on the mainland, each with its own unique set of advantages. Opting for a free zone means acquiring benefits such as an uncomplicated incorporation procedure, constant support, and financial encouragement, like tax exemptions and the freedom of currency transactions. On the other hand, operating on the mainland enables direct trading within the UAE market and potential access to lucrative government contracts. The ideal setup depends on your business's nature, where a company formation expert can offer valuable guidance.
4. Apply for Your Business License
Securing a business license is a pivotal requirement for initiating a small business, a process applicable to both free zone and mainland companies. In most cases, obtaining a mainland license takes around three weeks.
5. Visa Application
While the visa application process has its intricacies, it's ultimately manageable. Again, enlisting the assistance of a UAE company formation expert simplifies this process.
6. Establishing a Corporate Bank Account
Stringent anti-money laundering regulations in the UAE can make it challenging for international entrepreneurs to access corporate banking services. Partnering with an experienced professional can alleviate this process.
Company formation experts possess strong connections with local and international banks, facilitating access to the one that best suits your needs. They can even arrange in-person meetings when necessary. Whether you're seeking a company license in the UAE (free zone or mainland) or other locations like Qatar and Saudi Arabia, our team is well-equipped to assist you.
Benefits Of Obtaining A Home Business License in Dubai
If you are in charge of your work, you are not required to adhere to an inflexible system. You have the freedom to create a routine that works best for you and find ways to manage your time effectively to enhance performance.
The monotonous routine of a traditional 9 to 5 work schedule can be avoided. The daily ritual of snoozing alarms, selecting clothes, dealing with busy traffic during rush hours, and sitting for prolonged periods can hurt employees.
Do you have experience working with large teams and demanding bosses? It can be challenging to adapt to different styles and handle conflicting viewpoints. Fortunately, setting up a home-based business in Dubai gives you the freedom and flexibility to pursue your goals with your preferred approach.
By obtaining a home business license in Dubai, it is possible to have full autonomy over every aspect of your company's functioning and finances minus any anxiety.
Top Trending Home-based Business ideas in Dubai
1. Remote Consulting Services
Harness your proficiency in HR, IT, marketing, and PR by acquiring a management consultancy license issued by the Department of Economic Development (DED). This license empowers you to provide your services conveniently from your own home.
2. Freelance Creative Services
If you specialize in web development, graphic design, or content creation, consider applying for a freelance permit. This will allow you to provide your niche services independently and remotely.
3. Boutique and Tailoring
Turn your vocational skills into a thriving business by acquiring a merchant license from the DED. This will enable you to establish and grow your boutique or tailoring business in the UAE.
4. Craft Sales
Showcase your artistic creations, from handicrafts to paintings and handmade jewelry, through your social media accounts. Obtain a DED trade license to legally sell your products and connect with buyers online.
5. Virtual Instruction
If you're a certified personal trainer, yoga instructor, or dancer, offer virtual sessions to clients seeking your expertise remotely.
6. Online Counseling
If you possess the necessary qualifications to offer health-related services such as counseling or nutritional guidance, take the step to register with the Dubai Health Authority (DHA) and secure a 'Lifestyle Coaching' license from the Department of Economic Development (DED). This will enable you to offer virtual counseling sessions.
7. Social Media Management and Influencing
Monetize your social media prowess by assisting businesses in growing through digital platforms. Acquire a home business license to legally provide these services in Dubai.
8. Drop-Shipping
Simplify trading with a home-based drop-shipping business. Promote products on a digital platform, and when orders are placed, vendors handle the shipping process while you profit from sales.
Documents Needed To Set Up A Company in Dubai
Here is a compilation of the documents essential for the incorporation of your company in Dubai:
A copy of your Passport (including the visa page copy if applicable).

Proof of your Residential Address (e.g. a copy of a utility bill).

Business Plan Summary (if applicable).

Notarized and attested copies of parent company documents, particularly necessary
When Applying As A Branch Or Subsidiary.
No Objection Certificate from your sponsor is essential if you hold a valid UAE visa.

Certain business activities might necessitate additional requisites, such as third-party endorsements from regulatory authorities, among others.
Furthermore, the Dubai Economic Department (DED) may request other documents based on the specific nature of the business you intend to establish in Dubai.