Dark and Darker has its own coffee now
Ironmace is continuing to capitalise on the success of Dark and Darker by issuing another "collector's box" of coffee inspired by the game. The "Pourin One Out" Collector's Box is available to pre-order now and includes one tub of dark chocolate cinnamon churro cold brew coffee, one 12oz bag of dark chocolate cinnamon flavoured whole beat coffee, a 500ml stainless steel shaker cup, and the "Pourin One Out" in-game emote. "Out of the darkness comes our second collaboration with Dark and Darker - the 'Pourin One Out' Limited Edition Collector's Box!" says partner Madrinas. "This box features a Dark Chocolate Cinnamon Churro Cold Brew and a Darker Chocolate Cinnamon Whole Bean Coffee. These flavours will keep you one step ahead of the competition as you uncover mythical treasures, grind through goblins, and do your best to portal out of the Crypt!" Read more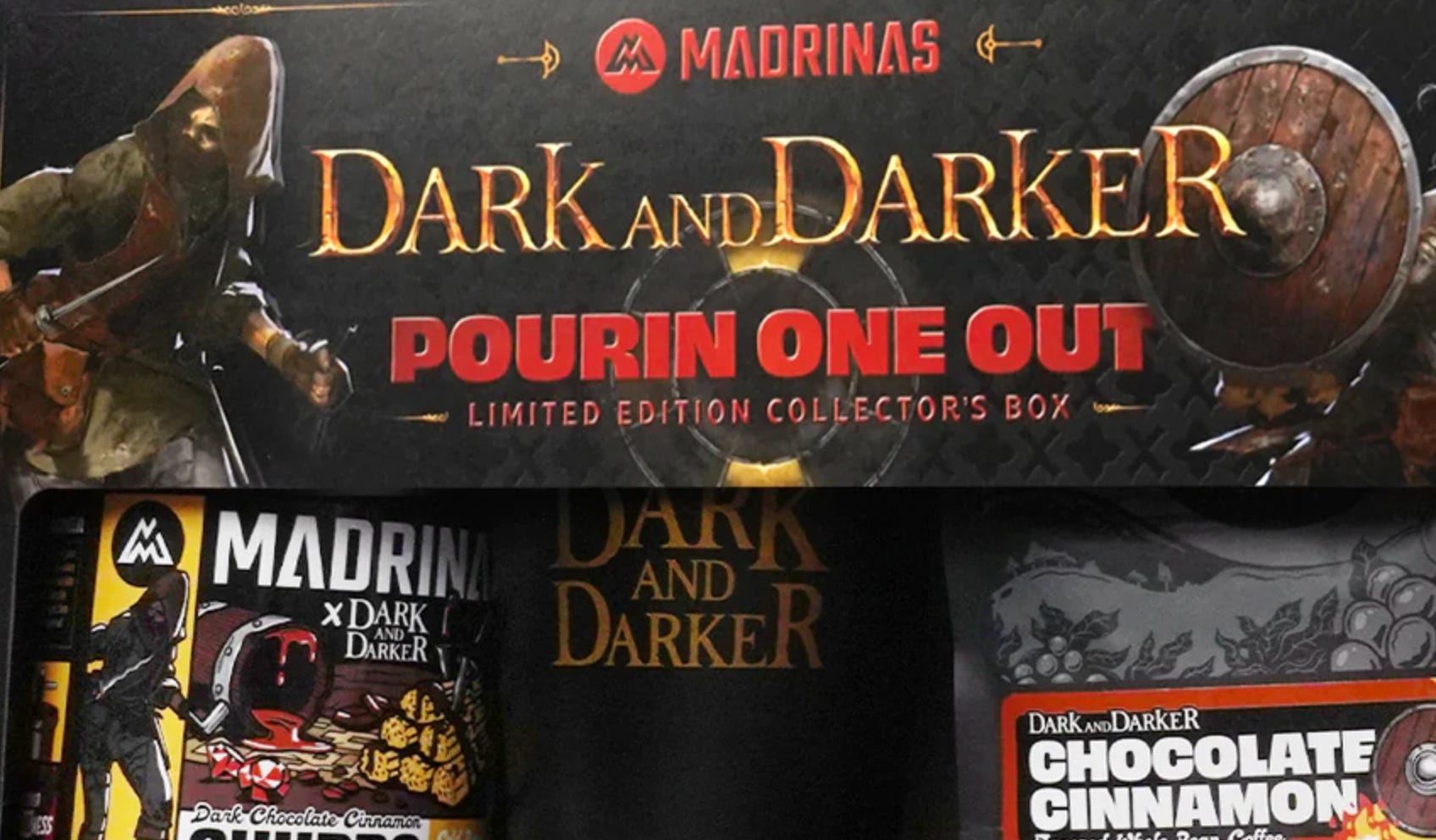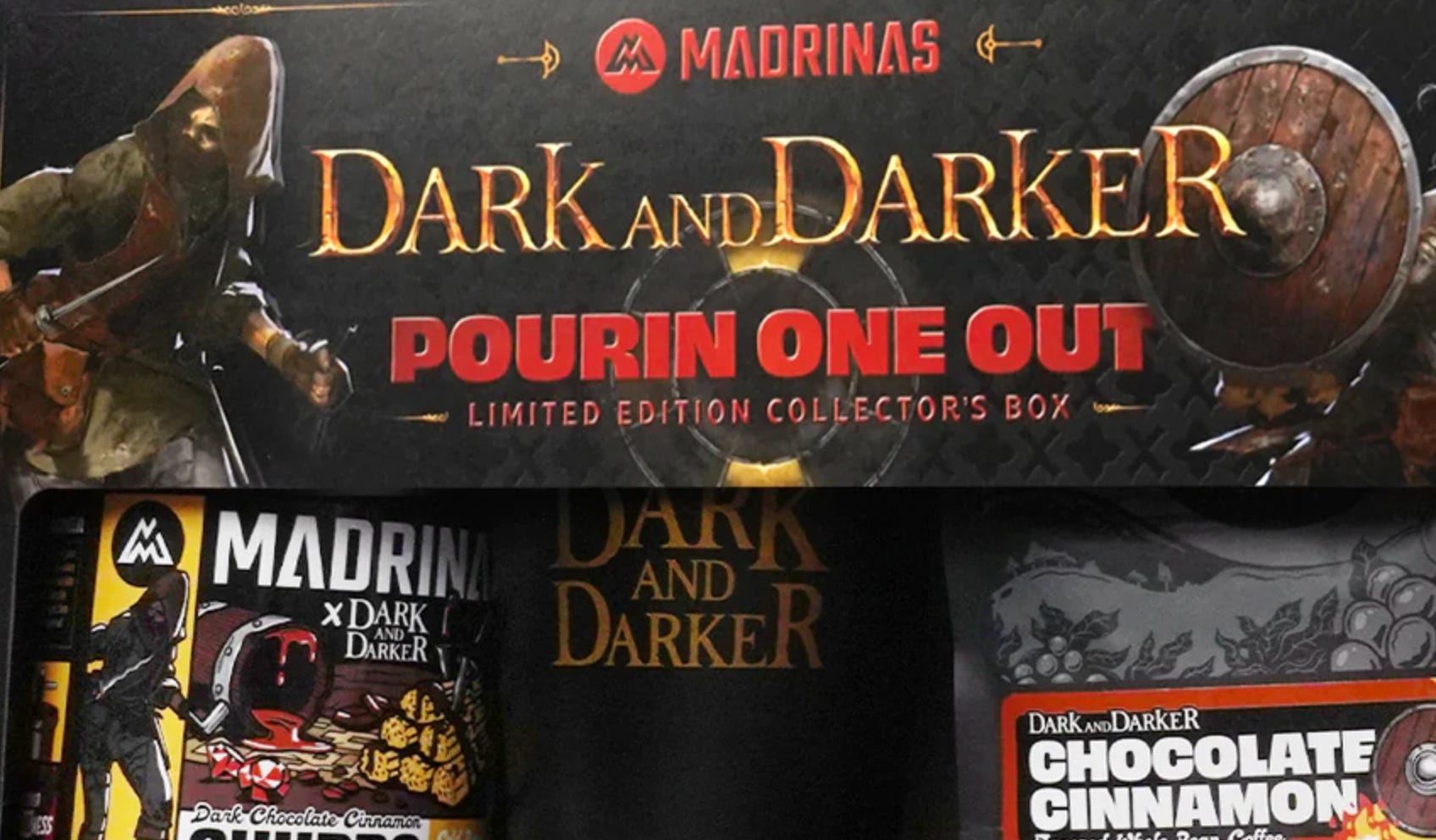 Ironmace is continuing to capitalise on the success of Dark and Darker by issuing another "collector's box" of coffee inspired by the game.
The "Pourin One Out" Collector's Box is available to pre-order now and includes one tub of dark chocolate cinnamon churro cold brew coffee, one 12oz bag of dark chocolate cinnamon flavoured whole beat coffee, a 500ml stainless steel shaker cup, and the "Pourin One Out" in-game emote.
"Out of the darkness comes our second collaboration with Dark and Darker - the 'Pourin One Out' Limited Edition Collector's Box!" says partner Madrinas. "This box features a Dark Chocolate Cinnamon Churro Cold Brew and a Darker Chocolate Cinnamon Whole Bean Coffee. These flavours will keep you one step ahead of the competition as you uncover mythical treasures, grind through goblins, and do your best to portal out of the Crypt!"