Guide To Makeup Primer and Foundation Types: Benefits & Usage
Discover the ultimate guide to makeup primer and foundation types. Explore the benefits and usage of various primers and foundations to achieve a flawless makeup look.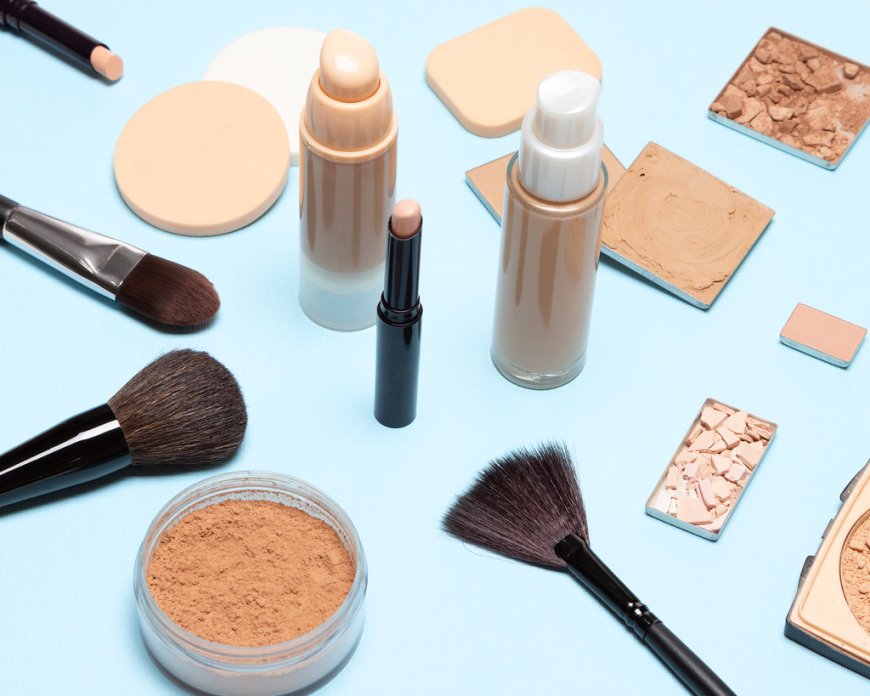 If you're aiming to achieve a beauty look that lasts and looks perfect, you know that primer and foundation are absolute necessities. However, with the abundance of makeup items out there, making a selection can be quite a challenge. This guide provides all the necessary tips and benefits of primer. Doesn't matter if you are a noticing when it comes to makeup, we have the answer for everything. So, sit tight and buckle up to discover the magical powers of a primer and feel ready to flaunt them confidently.
Guide to Makeup Primer and Foundation Types: The Basics
A base layer of primer and foundation is extremely useful in achieving a stylish, lasting makeup look. Primer acts as the groundwork beneath your foundation, accountable for beautifying skin's texture, masking pores, and allowing the makeup to stick. It constitutes a protective wall between your skin and makeup, halting oxygen particles from entering that might create a blockage.
What are the benefits of using a makeup primer? 
Here are a few benefits of primer: 
1.      Make it Last:
Well, a few things help to maintain your exotic makeup looks for a long time, Face primers are highly regarded. Since some of your skin's natural oils degrade with time, primer can impart a matte appearance when it is applied to the skin. 
2.      Reduces Fine Lines, Wrinkles, and Pores
Use a primer that helps to reduce pores and give your skin a striking glow if your skin has deep wrinkles and huge pores. After applying primer to your skin, use an oil- or foundation with water based to match your skin type.
3.      Feels Lightweight
The fact that face primer is not sticky on the face is another advantage of using it. Once applied, it completely soaks into the skin and leaves a light feeling. which will simply settle down, contribute to your natural glow, and leave you feeling lightweight.
4.      Controls oily skin and gives a matte finish
The primary function of the primer is to absorb extra oil from the skin and contribute to the lovely matte finish.
5.      Has skincare benefits:
Primers that contain hydrating compounds such as glycerine, hyaluronic acid, and aloe vera are rather beneficial for your skin, since they provide intense hydration, thus creating a soft and smooth texture. Even ingredients offering UV protection, such as those conveying SPF, serve to protect your skin from the dangerous effects of sunlight.
How to use a Face Primer?
Here are some steps that you can follow while using a primer 
Step 1. 
You need to safely and thoroughly cleanse your face before you proceed. After that, you should give the product enough time to properly absorb into your pores.
Step 2. 
You need to safely and thoroughly cleanse your face before you proceed. After that, you should give the product enough time to properly absorb into your pores.
Step 3. 
Once you have finished working with your primer, let it sit on your skin for roughly 2–3 minutes. This allows the primer to become firmly affixed, before applying your makeup. As a result, the primer is less likely to smudge or rub off when adding liquid products.After that, you can use other necessary makeup products and you can even use little shimmer in makeup to amp up your look.
You're now aware of how to use primer on your facial skin and acquire an unconventional look with makeup.