'I think I'm a little more chill': Andy Cohen opens up about being a father
Parenthood is a journey of growth, and for Andy Cohen, it's all about simplicity, love, and cherishing the moments that truly matter. At BravoCon 2023's Saturday Ask Andy panel, the beloved host of Watch What Happens Live shared a heartfelt glimpse into his parenting style, revealing why it's not about fancy props but something much more valuable. Let's dive into Cohen's parenting wisdom and how he finds his chill in the beautiful chaos of raising two beautiful kids, Ben and Lucy. Simple parenting Wisdom   Cohen's parenting tips are refreshingly straightforward. He emphasized that children don't necessarily need the latest and greatest fancy devices. In fact, he revealed that his parenting philosophy was greatly influenced by his baby nurse, Teresa. Her guidance led him to focus on simplicity and adaptability when it comes to infant care. "My big one that I learned from my break baby nurse, Teresa, she really taught me for infants, don't give them anything that they become so dependent on," Cohen said. This means forgoing items like pacifiers and cribs that shake babies to sleep. The reason.? Cohen's concern is that if you become dependent on these props, what happens when you're not at home with all the high-tech gear?   ALSO READ: Meghan Markle on Real Housewife of Montecito? Here's what Andy Cohen thinksParenthood later in life Andy Cohen also shared his perspective on becoming a parent later in life. He welcomed his two kids ben and lucy in his 50s. Cohen said, "I think it is a blessing to have kids later in life because I'm more in my own skin and I think that I'm not pdycho as I would have been 20 years ago, I also think I'm a little more chill now, like Ok eat chips for breakfast, we'll try again tomorrow."   ALSO READ: What happened between Andy Cohen and Teresa Giudice during Vanderpump Rules reunion? Former revealsBen and Lucy in the entertainment industry During the Ask Andy panel, he also addressed the possibility of his children entering the entertainment industry. He expressed enthusiasm about it and mentioned that his son, Ben is a natural entertainer with a great sense of humour. Cohen's readiness to support his children in pursuing their interests is heart-warming. ALSO READ: 'This nobody wants attention': Sherri Shepherd labels Britney Spears 'crazy' amidst memoir controversy, faces backlash as fans call her 'irrelevant'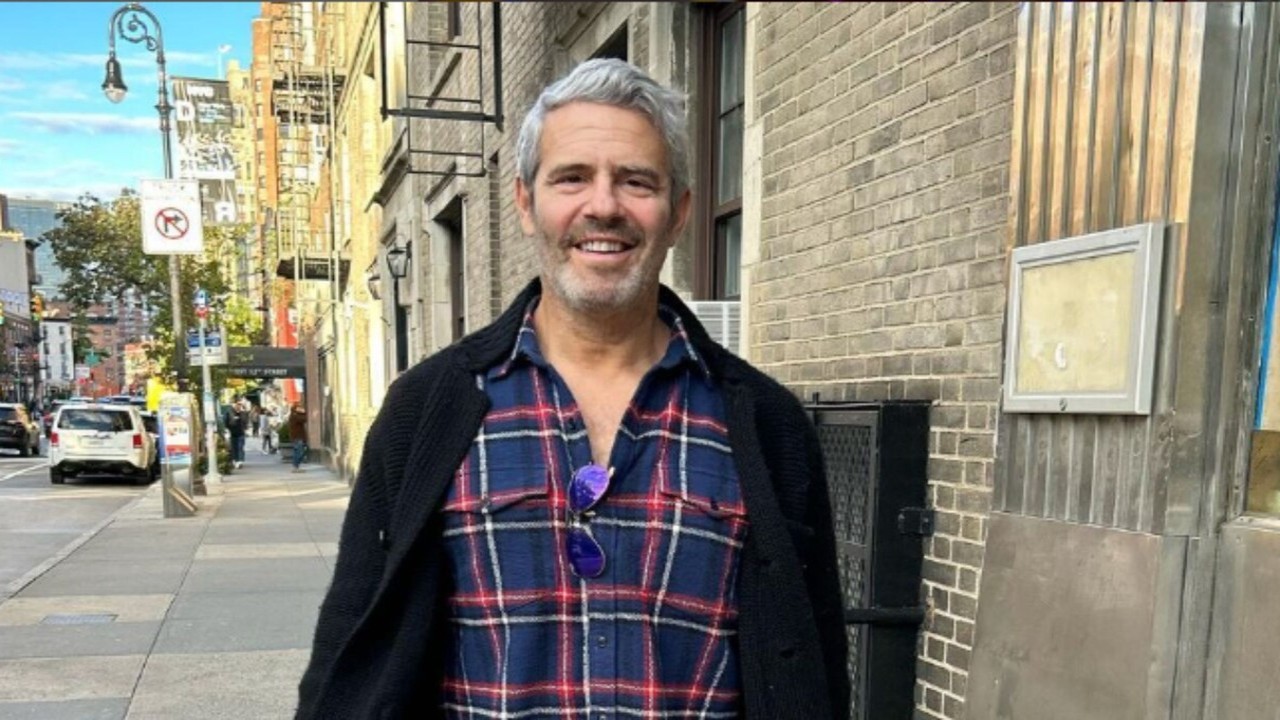 Parenthood is a journey of growth, and for Andy Cohen, it's all about simplicity, love, and cherishing the moments that truly matter. At BravoCon 2023's Saturday Ask Andy panel, the beloved host of Watch What Happens Live shared a heartfelt glimpse into his parenting style, revealing why it's not about fancy props but something much more valuable. Let's dive into Cohen's parenting wisdom and how he finds his chill in the beautiful chaos of raising two beautiful kids, Ben and Lucy.
Simple parenting Wisdom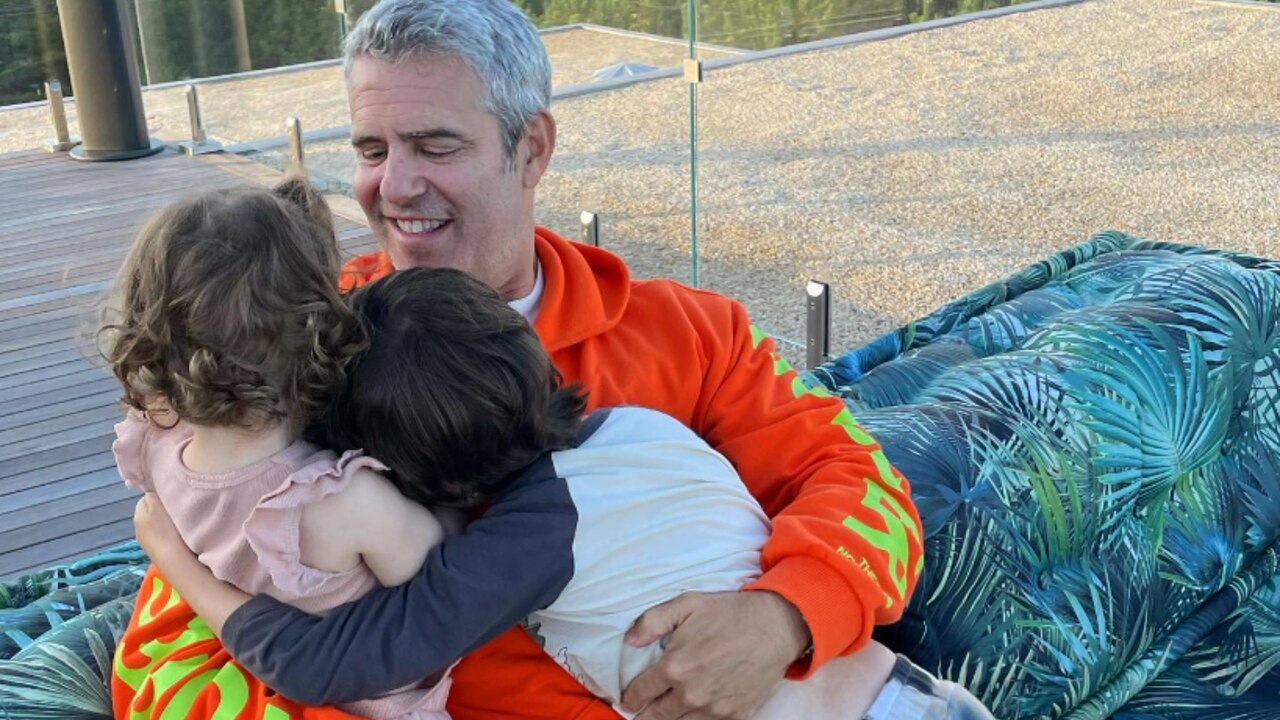 Cohen's parenting tips are refreshingly straightforward. He emphasized that children don't necessarily need the latest and greatest fancy devices. In fact, he revealed that his parenting philosophy was greatly influenced by his baby nurse, Teresa. Her guidance led him to focus on simplicity and adaptability when it comes to infant care.
"My big one that I learned from my break baby nurse, Teresa, she really taught me for infants, don't give them anything that they become so dependent on," Cohen said. This means forgoing items like pacifiers and cribs that shake babies to sleep. The reason.? Cohen's concern is that if you become dependent on these props, what happens when you're not at home with all the high-tech gear?
ALSO READ: Meghan Markle on Real Housewife of Montecito? Here's what Andy Cohen thinks
Parenthood later in life
Andy Cohen also shared his perspective on becoming a parent later in life. He welcomed his two kids ben and lucy in his 50s. Cohen said, "I think it is a blessing to have kids later in life because I'm more in my own skin and I think that I'm not pdycho as I would have been 20 years ago, I also think I'm a little more chill now, like Ok eat chips for breakfast, we'll try again tomorrow."
ALSO READ: What happened between Andy Cohen and Teresa Giudice during Vanderpump Rules reunion? Former reveals
Ben and Lucy in the entertainment industry
During the Ask Andy panel, he also addressed the possibility of his children entering the entertainment industry. He expressed enthusiasm about it and mentioned that his son, Ben is a natural entertainer with a great sense of humour. Cohen's readiness to support his children in pursuing their interests is heart-warming.
ALSO READ: 'This nobody wants attention': Sherri Shepherd labels Britney Spears 'crazy' amidst memoir controversy, faces backlash as fans call her 'irrelevant'