Stephen King Defends The Marvels & the MCU Against Negative Comments
Acclaimed writer Stephen King reacts to the failure of The Marvels at the box office by defending the MCU against haters.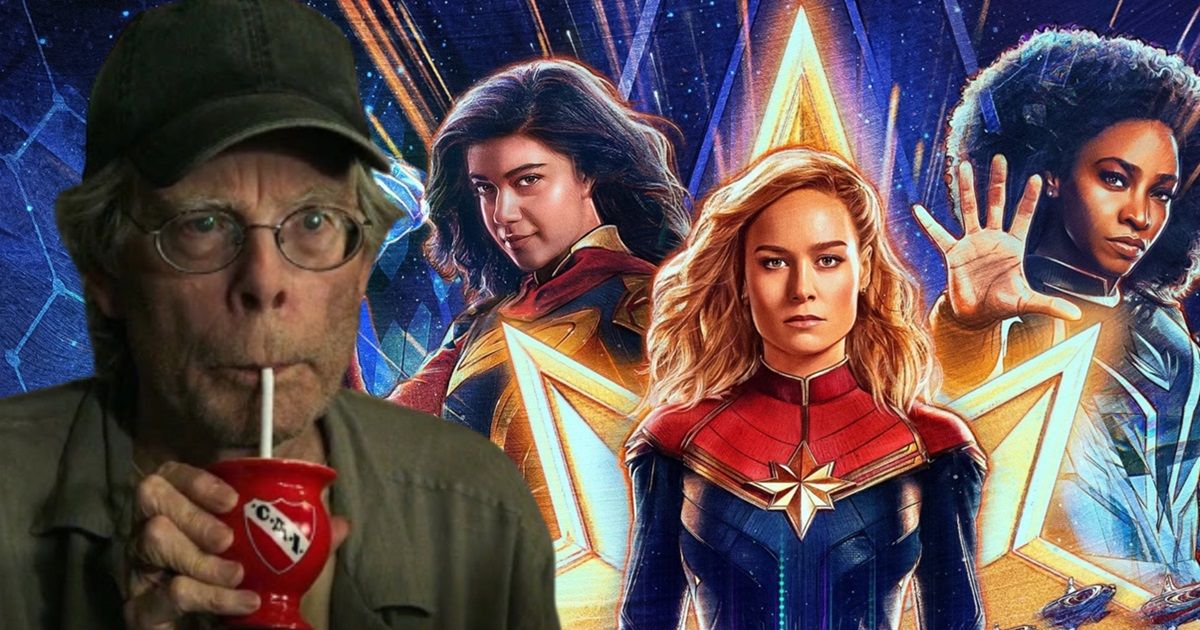 Renowned author Stephen King is not only the undisputed master of modern horror, he is also a celebrity on social media, where he often shares his opinion about various topics. And now the writer behind such classics as It and The Shining has surprised his followers by sharing his opinion on the supposed crisis that Marvel Studios is going through and the box office issues faced by The Marvels. The long-awaited sequel of the 2019 film arrived in theaters last Friday, and as its projections had already predicted, it has not performed well at the box office during its opening weekend. But the setback of the film directed by Nia DaCosta has been seen as a reflection of the problems that Marvel Studios has faced in recent months.