The Expendables 4 trailer out: Sylvester Stallone makes last appearance in franchise with upcoming action film
The trailer of action film The Expendables 4 was released on June 7, 2023, much to the delight of action fans around the world. The fourth film in The Expendables franchise, its name is stylized as Expend4bles and stars a stellar cast of actors. Continue reading to know more about the trailer, new cast additions, actors not returning, and other details. The Expendables 4 trailer out, check it below The popular film franchise The Expendables is back with a new installment almost a decade after the third film was released. The official description reads, "Armed with every weapon they can get their hands on and the skills to use them, The Expendables are the world's last line of defense and the team that gets called when all other options are off the table." It adds, "But new team members with new styles and tactics are going to give 'new blood' a whole new meaning." Directed by Scott Waugh, it is set for a September 22, 2023, release. ALSO READ: Hidden Strike trailer out: Jackie Chan and John Cena unite for action-comedy film, fans call it 'freakin sick'The Expendables 4 returning cast and new additions Sylvester Stallone is returning as team leader Barney Ross, with Jason Statham as knife expert Lee Christmas, Dolph Lundgren as the volatile Gunner Jensen, and Randy Couture as the demolitions guy Toll Road. Bruce Willis, who played CIA agent Church, is not a part of the film since he announced his retirement from acting due to his health diagnosis. Arnold Schwarzenegger is also not returning as Trent Mauser. They aren't the only veterans bidding the franchise goodbye. This will be Stallone's final goodbye to the action series. The actor's character will officially be handing over the leadership role to Statham's character who is the second-in-command. New additions include Megan Fox as Gina, Curtis "50 Cent" Jackson as Easy, Andy García as Marsh, and Iko Uwais as Suarto. Other important additions include Tony Jaa, Jacob Scipio, and Levy Tran. Directed by Scott Waugh, the R-rated action film also features Sheila Shah and Eddie Hall in undisclosed roles. The "adrenaline-fueled adventure" acts as a sequel to the first three films in the franchise. Jason Constantine, Lionsgate Motion Picture Group's president of acquisitions told Variety previously, "It's so much fun to bring these stars together for a no-holds-barred action film. The new film will raise the stakes and be the biggest, most badass adventure yet." Jeffrey Greenstein, Millennium Media president, added, "To keep it fresh and fun, we've added exciting new stars to join the veterans; popcorn entertainment is guaranteed." ALSO READ: The Color Purple trailer out: Fans gush over 'black excellence' in upcoming musical drama starring Fantasia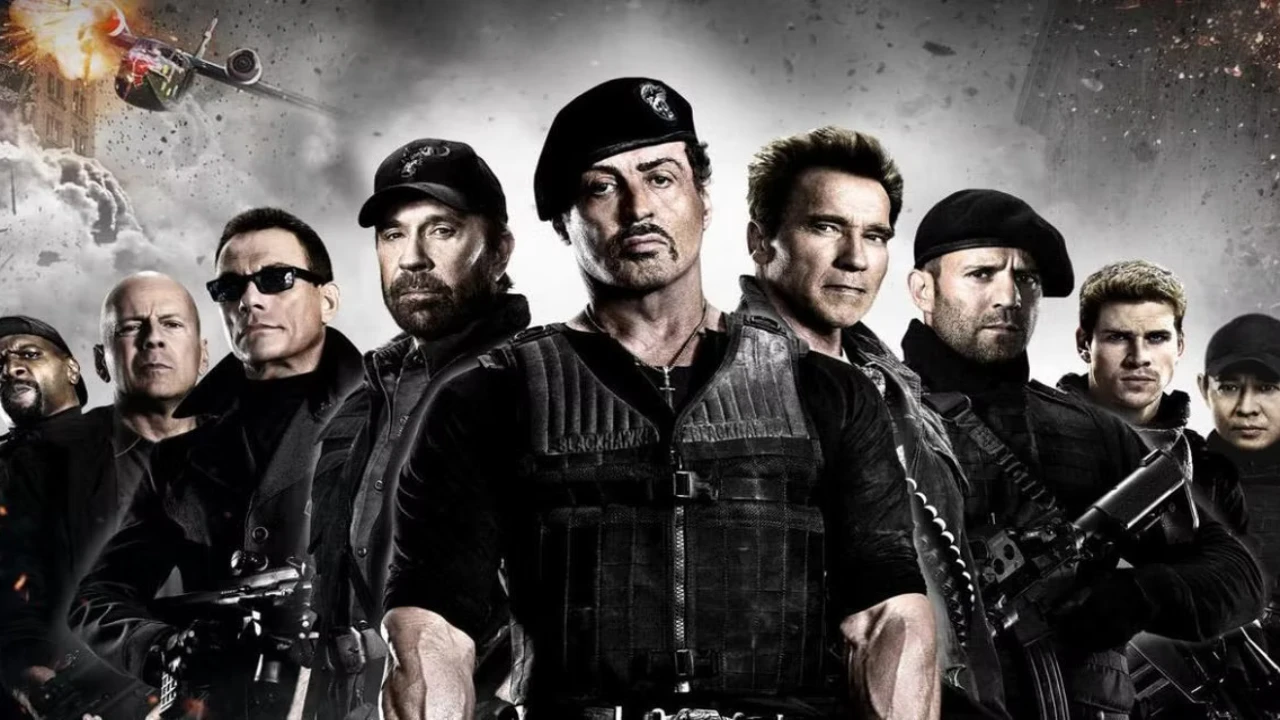 The trailer of action film The Expendables 4 was released on June 7, 2023, much to the delight of action fans around the world. The fourth film in The Expendables franchise, its name is stylized as Expend4bles and stars a stellar cast of actors. Continue reading to know more about the trailer, new cast additions, actors not returning, and other details.
The Expendables 4 trailer out, check it below
The popular film franchise The Expendables is back with a new installment almost a decade after the third film was released. The official description reads, "Armed with every weapon they can get their hands on and the skills to use them, The Expendables are the world's last line of defense and the team that gets called when all other options are off the table." It adds, "But new team members with new styles and tactics are going to give 'new blood' a whole new meaning." Directed by Scott Waugh, it is set for a September 22, 2023, release.
ALSO READ: Hidden Strike trailer out: Jackie Chan and John Cena unite for action-comedy film, fans call it 'freakin sick'
The Expendables 4 returning cast and new additions
Sylvester Stallone is returning as team leader Barney Ross, with Jason Statham as knife expert Lee Christmas, Dolph Lundgren as the volatile Gunner Jensen, and Randy Couture as the demolitions guy Toll Road. Bruce Willis, who played CIA agent Church, is not a part of the film since he announced his retirement from acting due to his health diagnosis. Arnold Schwarzenegger is also not returning as Trent Mauser. They aren't the only veterans bidding the franchise goodbye. This will be Stallone's final goodbye to the action series.
The actor's character will officially be handing over the leadership role to Statham's character who is the second-in-command. New additions include Megan Fox as Gina, Curtis "50 Cent" Jackson as Easy, Andy García as Marsh, and Iko Uwais as Suarto. Other important additions include Tony Jaa, Jacob Scipio, and Levy Tran. Directed by Scott Waugh, the R-rated action film also features Sheila Shah and Eddie Hall in undisclosed roles.
The "adrenaline-fueled adventure" acts as a sequel to the first three films in the franchise. Jason Constantine, Lionsgate Motion Picture Group's president of acquisitions told Variety previously, "It's so much fun to bring these stars together for a no-holds-barred action film. The new film will raise the stakes and be the biggest, most badass adventure yet." Jeffrey Greenstein, Millennium Media president, added, "To keep it fresh and fun, we've added exciting new stars to join the veterans; popcorn entertainment is guaranteed."
ALSO READ: The Color Purple trailer out: Fans gush over 'black excellence' in upcoming musical drama starring Fantasia