How Can Hand Sanitizer Replace Soap And Water?
You must be thinking that how can hand sanitizer replace soap and water?
Nowadays, everyone carries a hand sanitizer with them, and those who don't, they should keep it in times of this epidemic at least.
During this pandemic, everyone should carry and use an alcohol-based hand sanitizer with them. Doctors have said that it would be better to use alcohol-based sanitizers because alcohol-based sanitizers are more effective in eliminating germs.
You must be thinking that how can hand sanitizer replace soap and water?
Yes, you are right. Sanitizers can't replace washing hands with soap and water.
Washing hands with soap and water help to kill the germs, bacterias, or viruses that can't be seen with bare eyes.
It also removes dirt or any harmful substances that get stuck into the skin of the hands.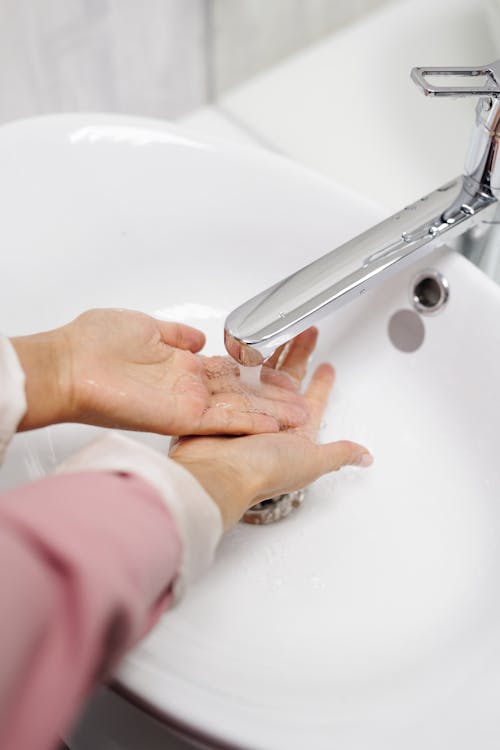 The manufacturer of sanitizers claims that hand sanitizers or wipes can kill 99.9% germs.
Can't trust the facts without any proof, isn't it?
Must have heard this line, "First use, then believe." So, these sanitizers are tested on inanimate objects, and the results showed that hand sanitizers kill germs and bacterias but not in that high amount as the manufacturer claimed.
So, these sanitizers can't replace soap and water, but sanitizers should be carried everywhere because soap and water can't be available everywhere.
Sometimes it is not possible to wash hands with soap and water; at that moment, using sanitizers is better than not cleaning hands.
It is also stated that sanitizers or wipes increase the illness as they kill the good bacterias along with the bad ones, and good bacterias are needed to fight and kill the germs.
Soap and water are best to maintain hand hygiene. The World Health Organisation (WHO) recommends washing hands under running water with soap for at least 20 seconds.
If soap or water is not available around you, then you can go for sanitizers or wipes.
As compared to nothing, it is better to use hand sanitizer because it kills germs to some extent.
Best hand sanitizer
Varieties of hand sanitizers are available in the market. Among them, some of the famous and best brands' products have been given below, which are highly effective as well as readily available in the market.
1. Himalaya Pure Hands Sanitizer
When it comes to healthcare products, Himalaya products always come first place.
Himalaya pure hands sanitizer offers 99.9% protection from germs and bacterias.
This sanitizer contains alcohol, which is essential to kill bacterias and germs effectively and quickly. It also includes ingredients like lime and coriander.
Lime helps to get rid of bacterias, and corianders' antimicrobial properties offer complete protection from germs.
This hand sanitizer not only gives protection but also softens your hands. It comes in convenient packaging with a pump dispenser.
Himalaya pure hand sanitizers are available in a variety of fragrances and sizes.
2. Dettol Hand Sanitizer
Dettol is a very well recognized brand in the Indian market. Whenever it comes to killing germs, Dettol's name comes first in mind.
Dettol is the first choice of Indians to kill germs.
This sanitizer offers protection from illnesses-causing germs and also keeps your hand refreshed and full of fragrance. It keeps your hands germs-free for a longer period.
Dettol sanitizer is available in two different fragrances. You can choose your favourite one between Floral and Spring fresh.
Dettol sanitizer is non- sticky and contains moisturizer, so it is best suited to all skin types and also makes your hand soft and moisturized after use.
3. Lifebuoy Care Hand Sanitizer
Now comes another popular and well-known brand named Lifebuoy.
Lifebuoy care hand sanitizer comes in a pocket or travel-friendly pack, making it easier to carry everywhere.
This sanitizer contains fresh lemon fragrance and antibacterial properties, which helps in eliminating bacterias and offers complete protection from germs.
Hand sanitizer price
Don't have to worry about the Hand sanitizer price, because they are not very costly. They are available at a budget-friendly price.
Price ranges may vary according to the brand and quantity of the sanitizer.
Hand sanitizing products should be carried to maintain sanitation in public places, but sanitizers and wipes can't replace soap and water.
Read about Covid-19 : COVID-19: Decade's Deadliest Disaster