George Soros: the most evil senile
Why this man is in the news ? What's his comments regarding India ? Does he want to bring a crisis in india?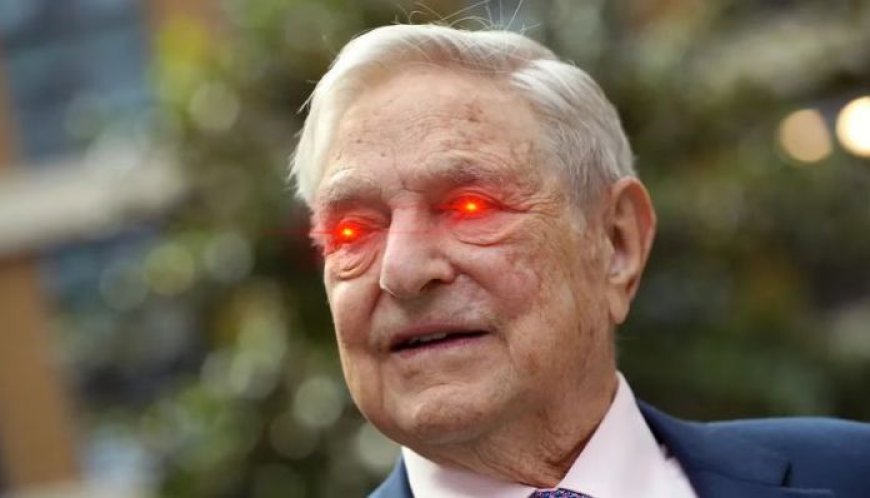 George Soros
Gyorgy schwartz renamed Geroge Soros after Nazi invaded Hungary in 1944, was born in Capital of Hungary in 1930. In 1947, at the age of 17, he moved to England and further persued study in Philosophy under Karl Popper from London School of Economics. And then shifted to New York.
He is among one of the wealthiest people in the world , making his fortune from investment specifically. He also runs an organisation named Open Society, influenced from the book of Karl Popper.
Although he is Jewish, he is against Israel. He is capitalist but capitalist countries hates him. He was born in Hungary but Hungarian opposes him - even has initiated anti-soros movement many a times. But Why ?
CRITICS
He is considered one of the most evil person in the world , awarded with the nicknames such as "man who broke the Bank of England" "master manipulator" "Nazi collaborator" etc.
He is charged with the allegations that he brings down the Hungarian Goverment to knees. He manipulated the market and brought down the Pounds and made a profit of $1Billion in a day, and broked the Bank of England.
In 1997, he was said to be involved in the speculative attacks on the Thai Baht.
Following year his name was associated with the financial crisis in Asia.
WHY HE IS IN THE NEWS?
Recently, he is in the news for his crucial comment on India's Democracy, PM Modi and his relationship with the Gautam Adani in Munich Security Conference.
He said, in conference, that India is democratic but it's Prime Minister is not, he has been racial all along to a perticular minority group just as Adolf Hitler had been to Jews. He further said that PM has a quite a bond with the Billionaire Adani from his early days and his government is not taking any instance on the Hindenburg Conflict.
Mr. Soros is said to have a close bond with the Congress family. And it is said that he was the man who had funded many anti-bjp movements such as NRC , CAA , Farmers Protest and even Bharat Jodo Yatra for congress sake.
Which are not an official statement.
But the thing that is in discussion among the government is that after breaking many countries, Soros had turned eyes to India.
It's clear that his intentions are not clear.
However, regarding Soros's comments on India , India's foreign affairs minister Dr. S. Jaishankar, in a recent interview, said that Soros is an old , rich and opinion minded person who think that his views and judgements are crucial and important for the world but we will definitely remind him that , that's not the case with India and he should not take India as he took others.