First pair riding Tandem cycle on Nathula
They had no place to sleep, no clothes to change and no food to eat. They survived in minus temperature for their passion. Abhishek molded himself to manage in the cold and Meera managed to stay calm in the high altitude.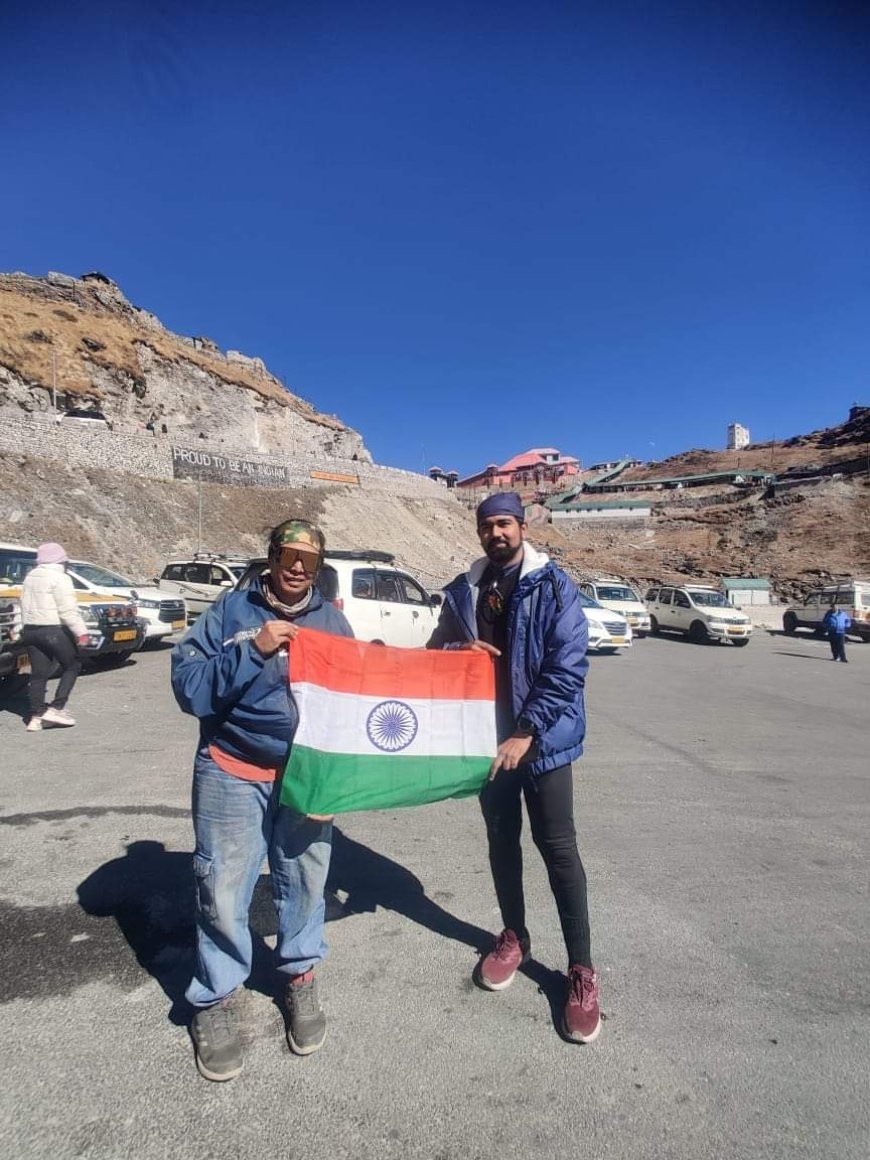 Abhishek Sa aged 30 and Dr. Meera Velankar aged 47  became the first pair to summit Natula top on a tandem cycle on Sunday 29th 2023 at  12:00 pm.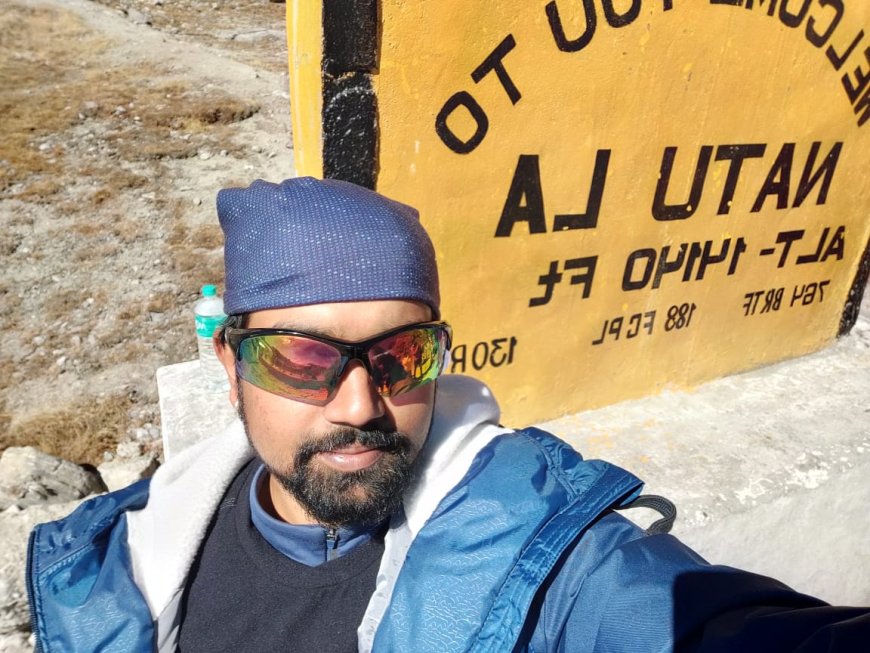 They started their ride from Gangtok Sikkim tourism office on a date 27 th Jan 2023 at 8:47 AM.
Abhishek Sa who is a Software Engineer by profession and an adventure enthusiast said this ride was all about battling adverse weather and treacherous long climbs.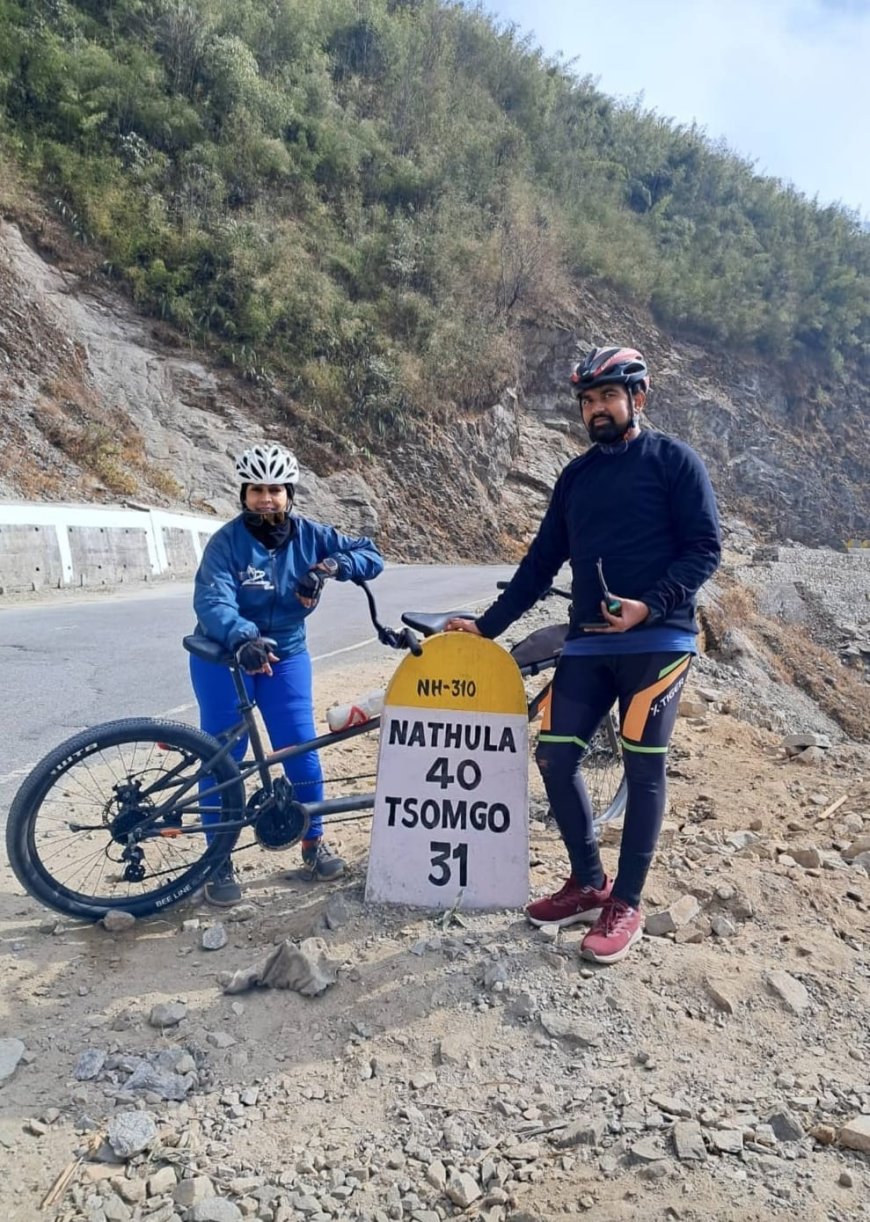 Although it was arduous/daunting paperwork for exact permits, propelling a heavy and long bike with a team of two on such climbs was another big challenge.
Adventure has no limit....Be it Pain, Hunger and Sweat!!! 
Dr. Meera Velankar is on a mission to do maximum high altitude passes in a minimum time who has done Umlingla pass five months back said it was an absolute delight to ride with Abhishek as they both belong to the same city of Bangalore, belong to the same neighborhood of Whitefield and riding together for some time.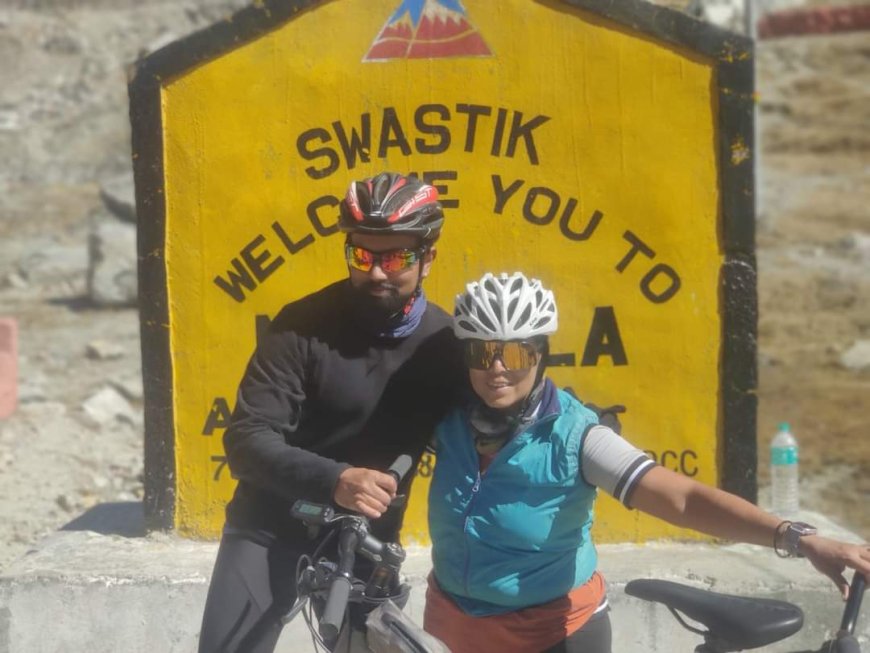 It was rather easy to sync up, discuss and plan, they also had a self supported simulation ride from Siliguri to Rangpo.
The pair did 3146 Meters  elevation and distance of 60 kms in 51 hrs. 
The pair is thankful to Polygon bikes India , Deepak cycles Siliguri for all the technical help wrt tandem bikes. Posst India supported all the bike packing gears.
Abhishek and Meera have proven in reality  "When you have a dream, you've got to grab it and never let go." They managed their personal life and went after their passion which is not less than a real struggle.  They have got all those twists and turns but today they are the achievers.