Bucket List: Places On Notes And Coins Are The Next Travel Goals!
Emmad Paracha intertwined his passion for traveling and currency collection with a new way, by visiting places printed on currency notes and coins.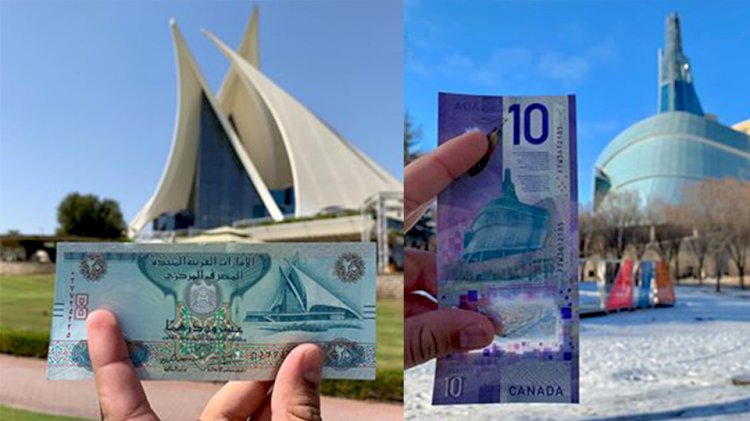 Travelling provides you a measure of presentation that is parallel to nothing else. When you visit different countries or places, you gather such enormous information about the traditions cultures, cuisines of that nation or place. Also, you get to know more about their way of life and legacy. You'll take a gander at structures and landmarks already discreet and unfathomable. You'll find out about their history, their food, and substantially more. Each nation, similar to a book, holds inside itself an abundance of information. Also, when you travel there, you get the chance to be the peruser.
What if we tell you that, a person wishes to visit the places we carry in our wallets?
YES..you read it right! We all carry some amazing monuments and places in our tiny little pockets and wallets too, precisely in form of our currency notes, but never gave a genuine thought to it. Let us introduce you to the man who visited the monuments and places inscribed on the national currency notes and coins of different countries.
Emaad Paracha, from Pakistan, was absolutely so keen on visiting such spots, those are being printed on the monetary standards from over the world. So, he snared his passion for heading out and cash gathering, to give us a brief look at places that you may have just observed on the rear of currency notes. He started this as his "Currency Picture Project" back in 2015 from his own country Pakistan. Later, this made him visit places like USA, PANAMA, CANADA, UAE, etc.  And the results of this amusing journey came out to be mesmerizing and captivating.