New Seven Wonders Of The World : Taj Mahal Re-Opens With All Precautions| Limited Visitors In A Day
With only 5000 visitors a day , Taj Mahal re-opens for public, keeping in mind all the necessary precautions amid COVID-19 in India. The Ticket can be bought online and mask is compulsory for the visitors,visiting the monument.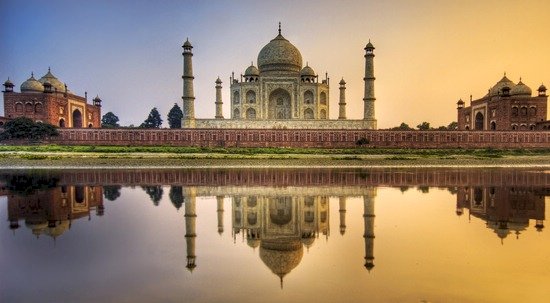 source- blogger
An energetic day 21-Sept-2020 for people of Agra. The reopening of the Taj Mahal will boost up the business and make the surrounding pleasant with the visitors over there, of course with all safety measurements. Hotels and restaurants are all set to go, local vendors, baggiwala, shops are prepared to start. 
Life has been changed drastically due to COVID-19 and left an impact on many, along with on the memory of love (Taj Mahal) as well. On the other side of the coin, TajMahal is shining once again due to the clean atmosphere of the lockdown.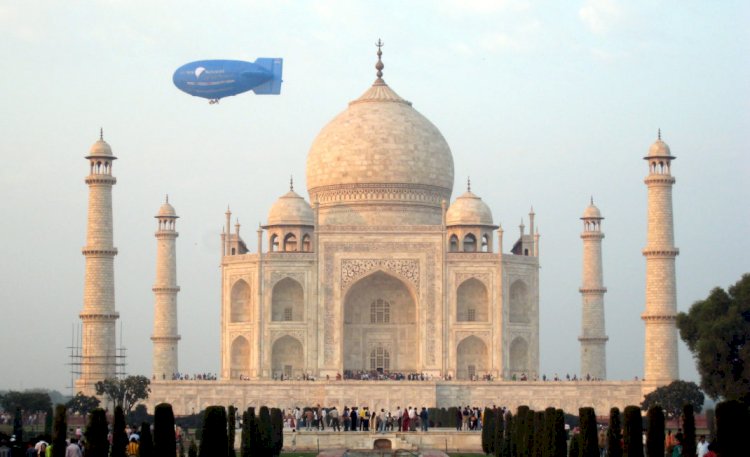 source- new seven wonders of the world
Point to note for VISITORS 
Beauty has its own eyes, One cannot see the same beauty as another, but the Taj Mahal has something unique. It was built in the memory of love.
Whenever we planned to go on a trip, we made a "to-do list" as well as a list of things to take for a trip. 
Few things will be now added on the "to-do list" before visiting the Taj Mahal or any place:-
●      The Sanitizer is a must, (yes, yes, you know it already) Keep your sanitizer at multi places, in your handbag, luggage bag, food bag( if carrying), first aid box.
●      Mask, keep a few extra masks with you and prefer to take a "use and throw" mask, so you can dump it at the end of the day.
●      Gloves, as you will touch money, cab doors, public seats, so for the safer side keep it with you, specifically more beneficial for children.
●      Snacks, restaurants, and food joints are restarting the business again so we can't predict the opening or closing time, so better take biscuits, cup noodles, chips, or any home-cooked dry items with you.
●      First Aid, keep your usual kit but add some multivitamin tablet which will work as an immunity booster.
  There must be some possibility people will not start visiting the Taj Mahal initially due to the pandemic situation. People are taking safety measurements and avoiding traveling. 5000 visitors are only allowed to create the memory at the Taj Mahal as if now and can click a selfie, group clicks are not allowed. 
It's safe to visit Taj Mahal (COVID Guidelines):-
- Must maintain Social Distance
- Digital Payment Method for tickets
- The entire place of Taj Mahal has been sanitized
- Authorities will be wearing a face shield and mask
- 5000 visitors (70,000 before lockdown) in a day
- Temperature Checking before taking entry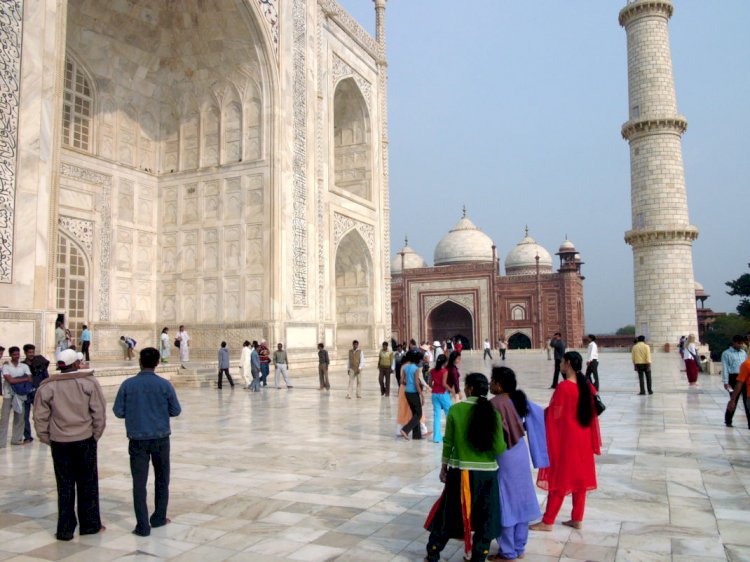 source-new seven wonders of the world
Taj Mahal is one of the most famous and most visited monuments of India and It's our responsibility to follow the safety rules and maintain hygiene. It was built(1632) in the memory of Mumtaz Mahal(favorite wife), by Mughal emperor Shah Jahan. Taj Mahal resembles love, it took almost twenty-two years and twenty thousand workers, built with white marble and situated on the banks of the Yamuna river. 
It's worth visiting one of the seven wonders of the world.