IELTS 2021 | Plan Your Studies Today | Detailed Syllabus
uniguide.in is an educational blog that provides its reader's information about colleges, universities and what's trending in the education world. This article describes the syllabus and exam pattern of the IELTS exam. If you are gearing up your preparation for the IELTS exam 2021, this article is for you.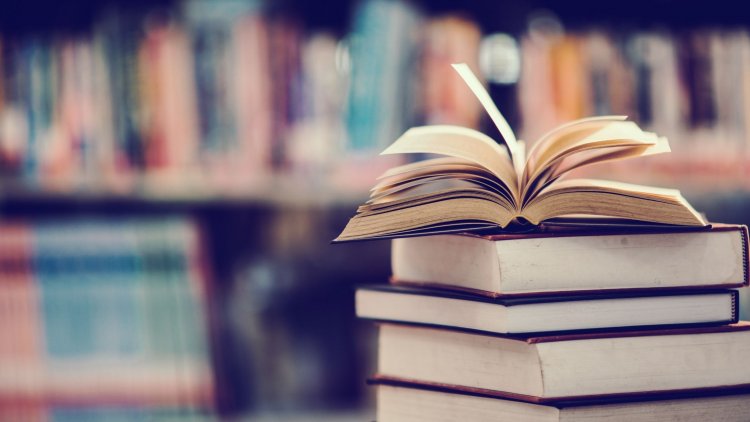 IELTS exam syllabus 2021
Are you dreaming of going abroad for your higher studies? Well, then it's time to polish your skills and prepare for the IELTS exam. IELTS means International English Language Testing System. It is a test for those who do not have English as their first language. This test consists of four sections which include Reading, Writing, Speaking and Listening. The more you score on the test, the better it is for you to increase the chances of going abroad. So what are you waiting for? If you are an IELTS aspirant and it is your dream to go overseas. Jump right in! As in this article, I will offer you the information regarding the IELTS exam syllabus for the current year 2021.
This blog includes:
1. IELTS Syllabus and Exam Pattern 2021
2. IELTS Reading Section
3. IELTS Writing Section
4. IELTS Listening Section
5. IELTS Speaking Section
6. IELTS Syllabus in detail
Listening
Speaking
Reading (Academic and General Training)
Writing (Academic)
Writing (General Training)
IELTS Syllabus and Exam Pattern 2021
There are 2 types of IELTS exams, namely: IELTS Academic and IELTS General. Both are the same but differ a bit according to their syllabus. Before discussing elaborately the IELTS Syllabus let's dive into the exam pattern and the duration of time allotted to each section.
Section

Number of Questions

Duration

Content

Marks

Listening

4 Recordings

40 Questions

30 minutes + 10 minutes transfer time

Four recorded monologues and conversations

1 mark per question

Reading

40

60 minutes

3 Passages(can be descriptive, analytical and factual)

1 mark per question

Writing

2

60 minutes

Writing task(minimum 150 words)

Essay (minimum 250 words)

Each task is examined independently. The evaluation of Task 2 has more weight in marking than Task 1

Speaking

3

11-14 minutes

3 parts;

Part 1: Q&A

Part 2: Speaking in detail about a familiar topic

Part 3: Structure Discussion

-
IELTS Reading Section
This section consists of 3 general texts on the topics relevant to candidates who want to study postgraduate and undergraduate courses, work or migrate to countries abroad.
There are three sections in the reading modules with 40 questions which are majorly MCQs.
The candidates' skills are examined by identifying data for short answer questions, sentence or summary completion and identifying writer's attitudes. These are some areas where the skills of the candidates are looked after.
Students will be provided thirty minutes and ten minutes of transfer time to solve this section. The table below mentions the difference in the IELTS syllabus of the two types of Reading sections.
IELTS Reading: Academic v/s General
IELTS Syllabus-Academic

IELTS Syllabus-General Training

Three long paragraphs which could be factual, analytical or descriptive

The source of the paragraphs are newspapers, journals, research works, books etc. They aim to examine the English skills of the students or working professionals.

3 paragraphs are similar in structure to the academic section and can be extracted from the company guidelines, brochures, advertisements etc.
IELTS Writing Section
This section evaluates candidates based on their writing skills fluently in a general report or a short essay.
There are only two questions in this section. One is that the candidates will be provided with a diagram, data, or table that he has to convert to words upon his understanding. The word limit is 150 words.
In the second question, the candidate will be provided with an argument or point of view. The motive of this question is to assess the candidate based on their opinion, justification and ideas they provide while answering the question. They will be provided 60 minutes to solve this section.
IELTS Writing: Academic v/s General
| | |
| --- | --- |
| IELTS Syllabus-Academic | IELTS Syllabus-General Training |
| Number of Questions:2 | Number of Questions:2 |
| Candidates have to summarize and define the provided diagram or data within 150 words essay based on the definitions of the 1st answer along with examples | Candidates has to write a letter as per the mentioned situation. The letter can be personal, formal or semi-formal depending upon the questions. The candidates also has to write an essay to support the letter, with proper examples |
IELTS Listening Section
This section of the IELTS exam is split into four parts. The candidates will be asked to answer the question based on audio clips. While the first question will be based on social needs, the other would be related to situations regarding education. The audio clips could be a dialogue or a monologue and be played for three minutes and be played only once. Based on these clips, MCQs, note completion and short answers will be asked. The IELTS Syllabus for this section will consist of:
Audio1: Dialogue based on social context
Audio2: Monologue about the everyday social issues
Audio3: Conversation between four people regarding education
Audio4: Monologue on an academic subject
IELTS Speaking Section
Conducted as an interview, this section of the IELTS exam examines the candidates speaking skills and communication. This section of the test comprehends the ability of the candidate to communicate well in English and his or her overall English skills. This section of the IELTS syllabus starts with a brief introduction about the candidate and then comes an individual long-run and a final in-depth discussion at last. Listed below are the components evaluated in this section:
Part 1 (Introduction followed by an interview)
In this task, the candidates have to introduce themselves and talk about their family, interest, hobbies, educational background, etc. in4-5 minutes.
Part2 (Long Run)
In this part, the candidates will be provided with a flashcard with a topic written on it. Now the candidates will get two to three minutes to understand the topic, familiarize themselves with it, and then speak on it for 2-3 minutes. After this, the candidates can be also asked some additional questions by the interviewer to know his/her understanding of the topic.
Part3 (Discussion)
In this part of the IELTS speaking, there will be a detailed discussion on the topic given in part 2 of the section. There will be a proper assessment of the candidate's speech and comprehension. You will get to dive deeper into the topic and cover it in an elaborated manner. This task generally encompasses 5-6 minutes.
If you are preparing for the IELTS exam and want to know how to prepare it, read this article discussing: How to crack the IELTS exam? Tips and tricks to keep in mind.
IELTS Syllabus in detail
Listening
Recording 1: A conversation (Two people set in an everyday social context)
Recording 2: A monologue(An everyday social context, e.g., a speech about local government)
Recording 3: A conversation (Set between up to four people in an educational or training context)
Recording 4: A monologue (On the academic subject, e.g. a university lecture)
Speaking
Task 1: General questions about yourself on familiar topics, such as family, studies, work, home and interest. The duration of this part is between 4-5 minutes.
Part 2: You will pick a card with a topic written on it. You will get 1 minute to prepare and speak about it for 2 minutes. This will be followed by 2-3 questions by the examiner on the theme.
Part 3: You will be asked additional questions about the same topic as in task 2. The duration of this task is the same as the 1st one.
Reading (Academic and General Training)
Task Type 1- Multiple choices: The questions will involve completing a sentence by choosing the right option.
Task Type 2- Identifying Information: You will be required to answer the question in 'true', 'false' or 'not given'.
Task Type 3- Identifying Writer's Views/Claims: You will have to answer 'yes, 'no' or 'not given' questions.
Task Type 4- Matching information: You will be asked to find specific details in the form of an example, reason, comparison, description, summary and explanation.
Writing (Academic)
Task 1: You will need to describe the facts or figures presented in one or more graphs, tables or charts on a related topic; they may be given a diagram of a machine or device and asked to explain how it works.
Task 2: You will have to write an essay on the point of view, problem or argument.
Writing (General Training)
Task 1: You will get a situation and be asked to write a letter requesting information or explaining the situation. The letter may be formal, semi-formal or personal in style.
Task 2: You will be given to write an essay responding to the point of view, argument or problem.
If you want to have more information about the IELTS exam and the tips and tricks to crack it, read this IELTS preparation guide I have written.