15 October-World Students' Day |Let's Take A Moment to Recall Dr. Abdul Kalam On His Birthday
Former President of India- Avul Pakir Jainulabdeen Abdul Kalam's birthday, 15 October is also denoted as World Students' Day to honor his devotion towards the Indian Aerospace as a Scientist and a Politician known as the Missile Man of India, who played the leading role in the development of India's missile and nuclear weapons program. APJ Abdul Kalam was also an author but he prefered to be remembered as a teacher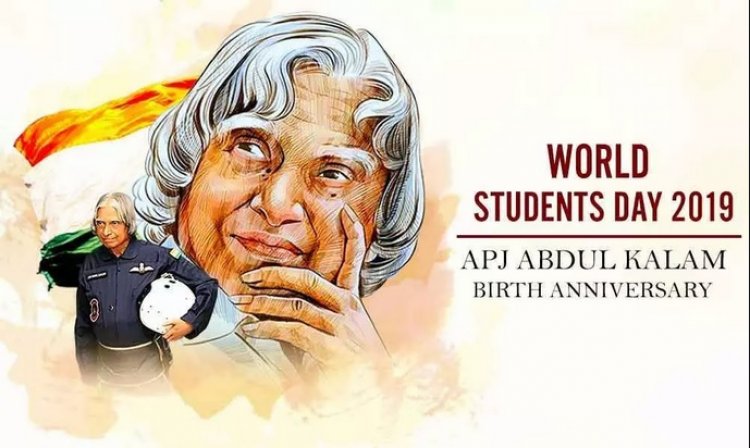 Source: Hans India
Many people are not aware of the fact that Mr. Kalam never charged any fees neither inside the country nor outside, for the lectures that he delivered. World Students' Day was first celebrated in United Nations on Dr. APJ Abdul Kalam's Birthday in 2010. Dr. Kalam received many awards for his dedicated hard work like- the Bharat Ratna in 1997 and Padma Vibhushan in 1990. We honor this day for the most loved India's President and will remember him forever by his work.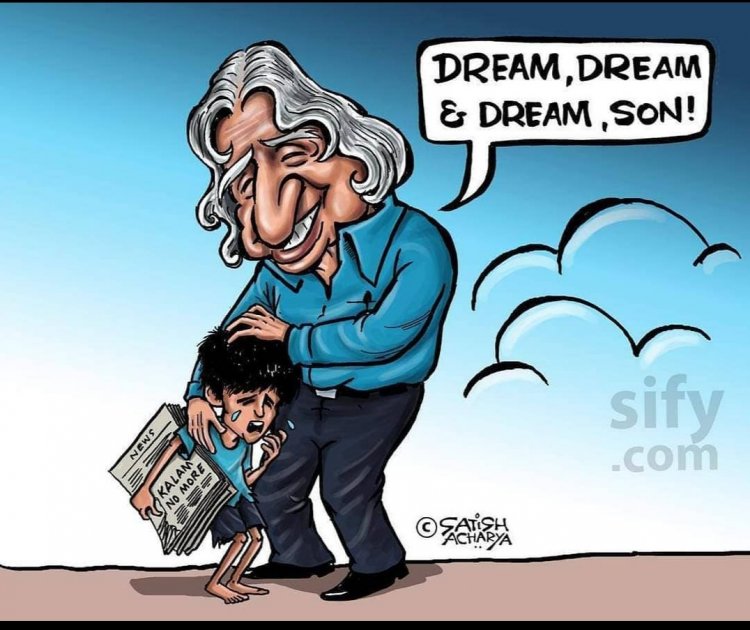 Source: Cartoonist Satish Instagram
Mr. Kalam was born in Rameshwaram, Tamil Nadu, on October 15, 1931 and he studied physics and aerospace engineering. He spent his next 4 decades working as a scientist and science administrator, mainly at the DRDO and ISRO. He passes away on 27 July, 2015, while he was delivering lecture at the Indian Institute of Management (IIM) in Shillong.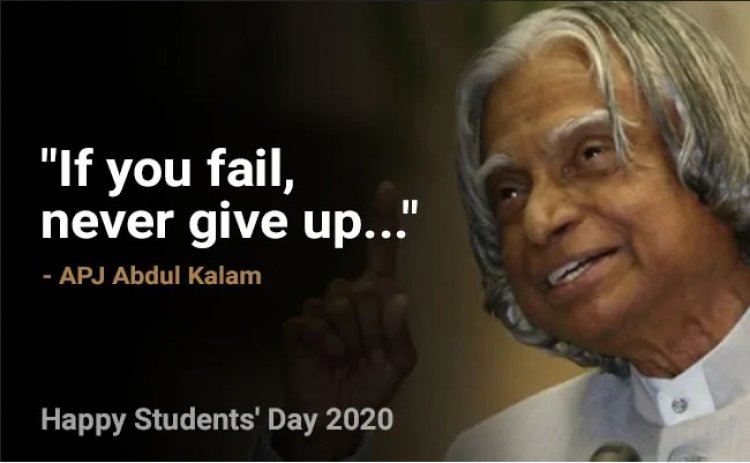 Source: NDTV
"Learning for people, planet, prosperity, and peace"- is the theme of World Students Day for this year 2020. This theme works to development ambitions along with the humanitarian objectives. This day is celebrated to honor all the dedicated and hard working students all across the world.
Awards received by Dr APJ Abdul Kalam:
1981: Padma Bhushan
1990: Padma Vibhushan
1997: Bharat Ratna
1997: Indira Gandhi Award for National Integration
1998: Veer Savarkar Award
2000: SASTRA Ramanujan Prize By Shanmugha Arts, Science, Technology & Research Academy, India
2013: Von Braun Award By National Space Society