22 Slaps ! | That went viral
A Lucknow girl faked accident and beaten a man many times .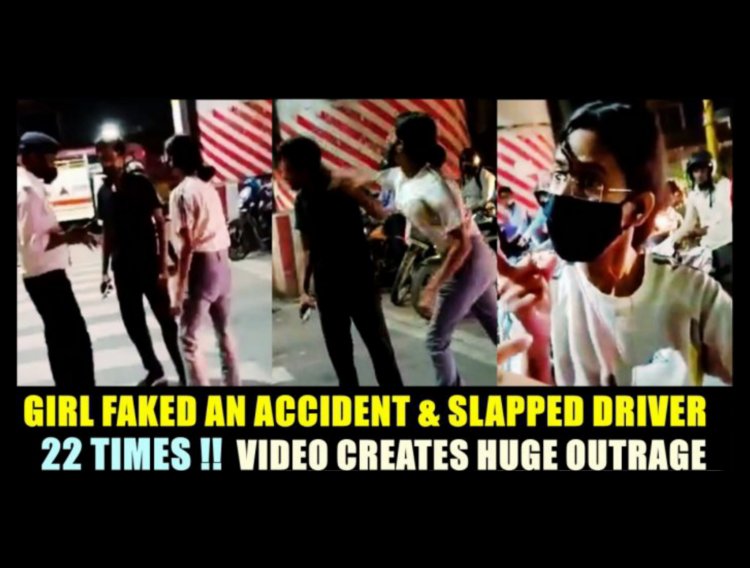 Look at the definitions given below:-
FEMINISM 
What people think - Women should get much strength, knowledge, respect, opportunities as compared to men.
 
Actual meaning- ALL GENDERS should have EQUAL RIGHTS and opportunities.
The story is:-
What if I told you that a man slaps girl 22 times just because she did not follow the traffic rules.  Or she didn't notice the red light.
What would be your reaction?
Will you be silent or will you raise your voice? 
Or will you stand against this?
Of course, you will be against this and will support the girl.
But, just yesterday at Lucknow this thing happened but oppositely.
A cab driver didn't obey or noticed the red light. As suddenly he crossed the red light there was a girl who might get an accident. But that didn't happen. The man stops the cab just near her, but the girl may lost her self awareness and pull out the man from the cab and started slapping him. 22 times she slapped that man. In front of the whole traffic. In front of everyone. And he didn't even touch her or do something for self-defence.
Many police officers were there.
But did not take a single step. 
And not even a single person came to help that man, although a man came the girl also started giving him warnings. 
Just because he was a man none of them helps him or came forward. 
Is this is the Gender equality of our country?
According to the law the fault of:- 
Man - crossed the red signal. Although he had a driving licence, papers etc. ( if a person has a driving licence and even if he/her accidentally killed someone, there are chances that govt. will be responsible for that )
Girl - 1st of all, she slapped that man 22 times publicly without any reason
2nd, she jams the traffic and street.
3rd, she took traffic responsibility in her hand rather than complaining to the police.
4th, she broke the phone of the man's boss that cost 25000.

But thank God, lately, a police officer came forward and written FIR on girl.
After interviewing that man what he want as in justice he said "SELF RESPECT". Only this thing I want.
Thank you.