SOCIAL ANXIETY: How It Has Impacted The Mental Health Amid Pandemic?
The impact of COVID-19 on people's mental health is enormous. Here, we will specifically look upon the social anxiety and its effect on individuals.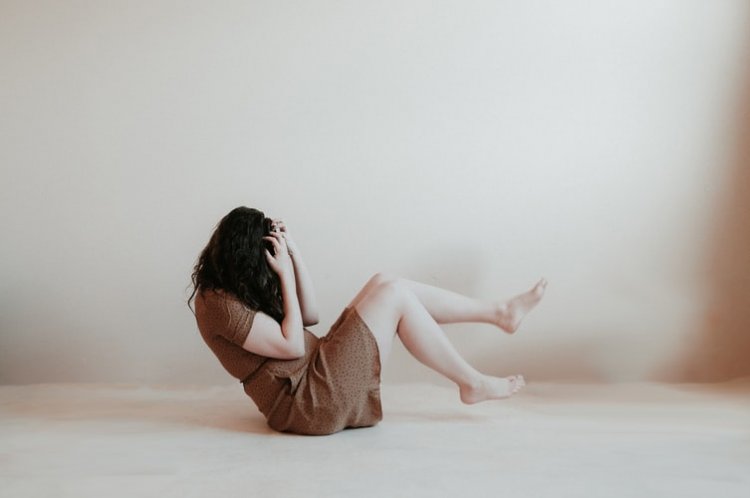 Woman Struggling with anxiety
The novel coronavirus (COVID-19) pandemic has brought dramatic swift and drastic changes to mental health care. Public officials have urged individuals globally to maintain physical distance from others to minimize the risk of infection. Some might think that Covid-19 would be a relief for people with social anxiety, but there are also other people who are stressing because of lack of social interaction or because of connecting again in Post- Pandemic era.
People with social anxiety have an extreme phobia, fear, irrational anxiety, self-consciousness, and embarrassment in anticipation of an event or situation in a social setting. Symptoms may include having trouble talking to people, meeting new people, and attending social gatherings, excessive fear of situations in which one may be judged or scrutinized by others, and worry about embarrassment or humiliation or concern about offending someone.
Source: unsplash.com
Many people have experienced social anxiety for the first time as a consequence of the pandemic. Because people were secluded and avoided social interaction for so long, rates of social anxiety and agoraphobia have increased tremendously. Research shows that the individuals who considered themselves to be extroverted were also stressed out and frustrated with the "new normal" situation. Even those individuals who were diagnosed with a social anxiety disorder had to seek professional help again to cope up with the ongoing pandemic.
We all know that COVID-19 has decreased interpersonal interaction. This has led us to prolonged homestays, which again have contributed to anxiety and depression. As a result, people in regions with a high level of lockdown measures have reported high levels of fear, stress, anxiety, and depression. At the same time, there is a possibility that people who are clinically diagnosed with social anxiety disorder have seen improvement in their mental health as social interaction is reduced to minimal. Environmental factors play an influential role in regards to the interaction of individuals in pandemic with psychological variables—for example, social isolation, wearing masks, shift to the virtual world, etc., thus negatively predicted anxiety.
The COVID-19 pandemic has introduced many challenges for individuals with social anxiety, especially young adults and adolescents who are vulnerable to mental health care. Adolescents with social anxiety may be extremely conscious of others' social behavior and overly critical of their own social performance in comparison to others. They may encounter additional anxiety triggers when they move back from online schooling to the traditional method of schooling and have face-to-face communication.
Source: unsplash.com
There is also growing concerns that working remotely may affect the well-being of adults. The shift to remote work as a result of social distancing protocols during the Covid-19 pandemic may cause a shocking deterioration of mental health for those who are used to and acknowledge traditional "work-life" and had a steady rate of social interactions at the workplace. Concerns about the possibility of contracting the virus at work, getting used to a new work environment, and schedule or not having access to the tools and equipment you need to do your job are some of the reasons that may trigger anxiety and stress amid pandemic.
Older adults generally neglect or do not recognize the symptoms of social anxiety. Although older persons had lower stress responses and greater emotional control and well-being in comparison to younger adults, there was fear that they might be unable to cope up given the scale of a pandemic. Studies show that older persons may be more resistant to anxiety and stress-related mental health illnesses than younger ones because of the biological stress response, social status, personality traits, financial stability, etc. Regardless of this, the concerned authorities should develop some useful interventions, especially for the vulnerable old-age population.
Source: unsplash.com
Lastly, if you are struggling with extreme social anxiety consider seeking professional help. Therapies can be also helpful for overcoming anxiety, stress, depression, etc. Cognitive-behavioral therapy (CBT), is the most effective type of psychotherapy for anxiety and even researchers have supported this therapy. During the COVID-19 pandemic, self-care and remaining connected virtually have become parts of everyone's life and some have even developed a strong coping mechanism against the pandemic.