Follow These Simple Tips to Start a Lucrative Career in Social Media Marketing!
If you are planning to start your career in social media marketing, the time is right now. It involves end-to-end social media management for brands, social media listening, paid advertising, client servicing, etc. You can up-skill yourself with social media courses available on various e-learning platforms.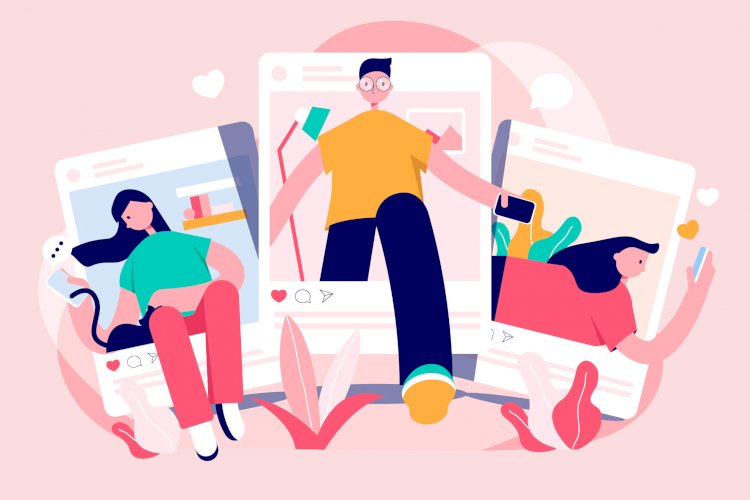 social media marketing career
Internet & digital technologies are booming right now. Amidst global pandemic, people are highly becoming dependent on technology now. Work from Home is the new normal, there is an increase in remote jobs. Digital Marketing, Social Media Marketing, Software Development are in demand as businesses are going online for sales & promotion.
If you are someone who loves to be online on all the social media platforms & you know the small tricks to build your community, we have your dream job for you. Social Media Marketing is about creating eye-catching content, designs, videos that help the brands in promoting their business & services. It also involves studying social media insights, suggesting new ideas, viral content, meme marketing, & improving the brand's presence on social media platforms.
It is interesting as well as exciting career path if you wish to pursue different opportunities & grow as a multi-tasker. The best thing about a job as Social Media Marketer is that you are constantly on your toes & working on new ideas. Before you start your career in the social media marketing field, you should consider a few points that will help you decide if social media is fit for you!
How do you want your role to be?
A social media marketer is required by a brand, by an agency & as a freelancer. So before jumping in, you should give it a thought if you want to be a full-time employee in a brand, or you want to work with several brands while working in a marketing agency or you want to be in your sweatpants & be your own boss aka Freelancer. In a digital marketing agency, you will learn how to manage several brands & give the best results. If you wish to show your expertise working with one brand, you should consider a role as an in-house social media marketer. If you are confident enough to be your own personal brand, you are the best fit to work as a Social Media Marketing Freelancer / Consultant.
What will be your job responsibilities?
Basic requirements in the social media marketing role include:
Creating the best social media strategies for clients
Writing social media copies for posts
Working with graphic designers & photographers for images
Managing the online community on a day-to-day basis on all social media accounts
Customer engagement
Setting up social media ads
Competitor Analysis
Social Media Report Creation
Are you skilled in a social media marketing role?
There are some skills that make you fit for social media marketing jobs. You should be brimming with creativity, the ability to communicate & great organization skills. Managing a social media profile for a brand is different from managing your own social media page. It needs a business touch as well as a knack for learning. Now you can upskill yourself with many social media courses available on platforms like HubSpot Academy, Coursers, Udemy, LinkedIn Learning, etc. and get certified too.
What to do next to kick start your career?
You need to keep yourself ahead & updated with the latest updates in the social media marketing industry. You can follow Neil Patel, HubSpot blogs, Social Media Today for regular updates. Optimize & Update your LinkedIn Profile with the social media courses & skills that you have attained. Start writing your own blogs to build your personal brand. Apply for the jobs that excite you & start your job search on LinkedIn. If you want to be a freelancer, start your profile on Upwork, remote communities, etc. to find clients.
These simple tips & tricks will help you boost your social media marketing career!