#HathrasHorror: Barbaric Brutality With Another Nirbhaya |19 yr Old Dies After Four Days Of Struggle!
The recent gangrape case with the 19 yrs old girl in Hathras U.P. took the social media on storm as the victim died after struggling for four days. She was in pain, paralyzed, and crying to go back to her home. Politicians and people are questioning the authority regarding the Justice of this another Nirbhaya and aslo rasing questions against the security of girls and women in U.P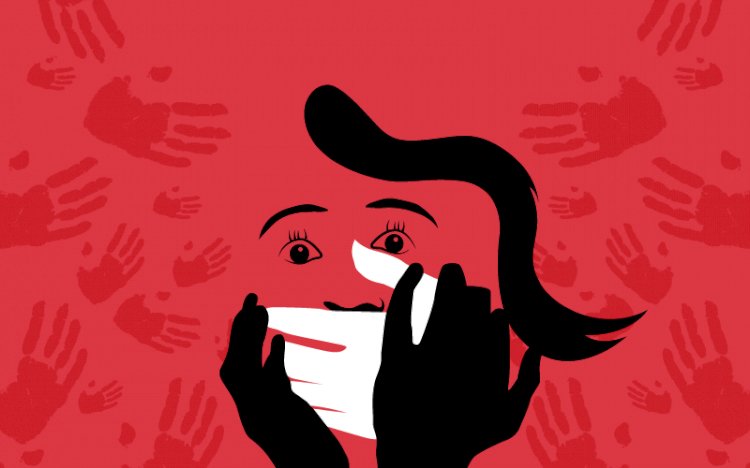 source- shethepeople.TV
Another day, another news, another headline, and another Nirbhaya! Nothing big happened, no need to be shocked. Few trolls on social media, emotional - aggressive tweets, political blames, ruling and opposition games and atlast no justice has been served yet. A dalit girl has been raped 14 days back and admitted in Delhi hospital. Four upper caste men have raped her in any field of Hathras district Hathras, UP. As per the local police the four monsters have been arrested
The woman was attacked on 14th Sept 2020, two weeks ago and today she died in Delhi hospital, the victim's brother has confirmed that there was no arrest on the initial 10th day.
The victim's brother confirmed her death (Source:- BBC Hind)i, saying that no arrests had been made in the first 10 days after the incident took place. "She was left for dead. She fought for her life for 14 days," he said.
The caste played a harsh role in this case. The victim was in pain, raped, tortured, lying in hospital, she was on her deathbed but the authorities didn't rush to arrest the upper class men. Those four inhuman people had no mercy on life, they had no fear of the police, court or the law.
Girls are still not safe in the country! people will take the stand, people will fight for the injustice. There will be a candle march, a black day and many more but there is a big question mark on humanity? What will be the result? I want to curse the reality, crossing my finger before asking it "Will it never happen again? Is there a guarantee that there will never be another Nirbhaya" ?
Tweeter and social media demanding justice for Hathras gang rape case.
Akhilesh Yadav tweeted
हाथरस की गैंग रेप एवं दरिंदगी की शिकार एक बेबस दलित बेटी ने आख़िरकार दम तोड़ दिया. नम आँखों से पु्ष्पांजलि!

आज की असंवेदनशील सत्ता से अब कोई उम्मीद नहीं बची. — Akhilesh Yadav (@yadavakhilesh) September 29, 2020
Akshay Kumar tweeted
Angry & Frustrated!Such brutality in #Hathras gangrape.When will this stop?Our laws & their enforcement must be so strict that the mere thought of punishment makes rapists shudder with fear!Hang the culprits.Raise ur voice to safeguard daughters & sisters-its the least we can do — Akshay Kumar (@akshaykumar) September 29, 2020
Mayawati tweeted
यूपी के हाथरस में गैंगरेप के बाद दलित पीड़िता की आज हुई मौत की खबर अति-दुःखद। सरकार पीड़ित परिवार की हर संभव सहायता करे व फास्ट ट्रैक कोर्ट में मुकदमा चलाकर अपराधियों को जल्द सजा सुनिश्चित करे, बीएसपी की यह माँग। — Mayawati (@Mayawati) September 29, 2020
Priyanka Gandhi Vadra tweeted
हाथरस में हैवानियत झेलने वाली दलित बच्ची ने सफदरजंग अस्पताल में दम तोड़ दिया। दो हफ्ते तक वह अस्पतालों में जिंदगी और मौत से जूझती रही।

हाथरस, शाहजहांपुर और गोरखपुर में एक के बाद एक रेप की घटनाओं ने राज्य को हिला दिया है। ..1/2 — Priyanka Gandhi Vadra (@priyankagandhi) September 29, 2020
The 19 year dalit girl, had bit her toungue while the brutiality happened, she was struggling to breathe, bearing pain of multiple fracture, she was paralysed due to her injuries in victim's neck. All she wanted to do was go home also in that critical situation.
There is no comparison but a reminder of Nirbhaya 2012 gang rape case, the pain of the victims and family was unbearable.
Tears in eyes, anger in heart,mind is in fear but the situation remains same for every single girl or women.
Its 2020 and there is no safety, nothing changed!
The same question rises again "Will it never happen again? Is there a guarantee that there will never be another Nirbhaya" ?