This Painting Of Three Women With A Single Pot Has A Hidden Message For All!
An artwork is always an important message for the society and It's a beautiful and peaceful way of expressing your thoughts towards society growth, calm and happiness. Three women in saree with a single pot represents their own equality and responsibility.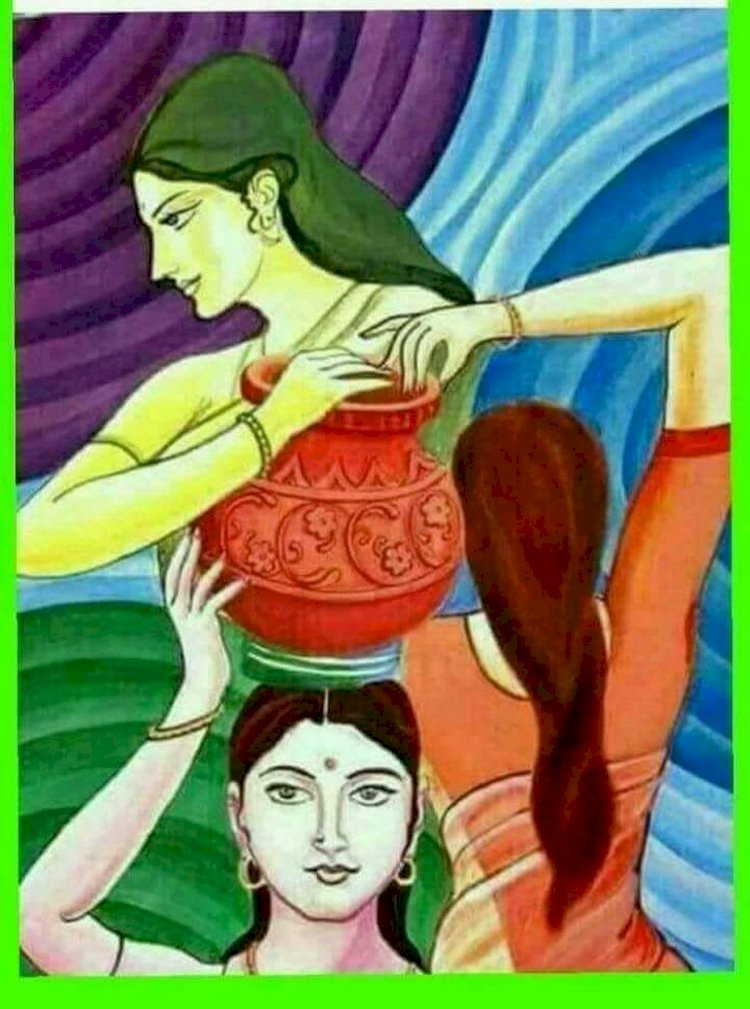 sources-shereos.com
The Indian Forest officer Susanta Nanda has tweeted a post of his extraordinary thinking for women. He tweeted an art work, a painting which is worth a great message for society, for people with narrow minds.The painting has three women in saree representing tradition and three of them are carrying a single pot.
How many of you agree ???? pic.twitter.com/ddl4zm3Sdi

— Susanta Nanda IFS (@susantananda3) September 26, 2020
He gave a message to everyone which has a strong base and a powerful message:
"The painting depicts three women carrying the same pot in their own different ways. Received this image with the message - Each woman carries her responsibility differently. Don't compare."
He gave a very clear message regarding women, women are capable of doing multiple work. A woman knows how to handle many tasks, how to manage office, family, kids, husband, society and pressure at once. Society is always so judgmental for looks of women, her dressing, her tradition, her style.
But the scenario has been changed, In today's era a woman is one step ahead in this orthodox society and Susanta Nanda has shown it perfectly in his tweet. Women are now the proud face of the nation.
People positively tweeted about the painting, Some reactions are :
Wah... ????????
Completely agree sir.
Everyone had their own way. Never compare????

— Sravani (@sravani950570) September 26, 2020
It's an excellent piece of art.Agreat & easy way depicting one's manoeuvring responsibilities.

— NUPUR SINHA (@nina81966) September 26, 2020
Beautiful depiction.

— A P Singh (@awadhesh_p) September 26, 2020
Hopefully each one of us received his out of the box thinking with a creative painting.