Local Leadership In Times Of Crisis | Pandemic Diaries
As the world grapples with disasters in many forms, prioritizing and strengthening local leadership is the need of the hour.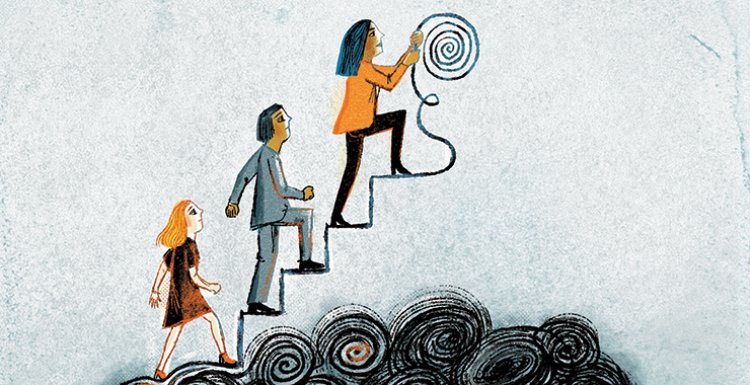 Imagine a society or country where there are no leaders and no institutions. everyone just follows their instincts in response to any disaster or challenge. There is no well-defined hierarchy to make decisions, mobilize resources and implement the best practicable measures to tackle the threat. In such a condition how would the situation look like? Of course, the situation will cause even more damage and it will take a long time to settle.
This happens in the case of the absence of the local leadership. Actually, when the disasters knock, the decisions making to tackle the issues follows a long line of command, and most of the time it follows a top-bottom approach. This method consumes enough time to percolate down and lacks the local understanding to solve the problem. This hierarchy also puts the community in a more vulnerable position in the decision-making loop.
Source: Shutterstock.com
The community facing the disaster has a better hold on the problem and they also come up with practicable solutions because they have the lived experience of the situation, also nobody would be more desperate than them to get out of the problem, this leads to innovations at their levels as "necessity is the mother of all inventions".
Most of the disasters end up becoming more devastating than they actually are, in absence of proper planning and implementation. This is where local leaders can come into the picture and can become game-changers. Local leaders perform two very crucial roles. Firstly they act as a bridge between Citizens, government officials, and crisis managers, Secondly, they act as moderators for community discussions. They emphasize the importance of preparedness, gather information, prioritize community needs, inform government bodies, collaborate to produce a plan, and relay preparedness information back to community members.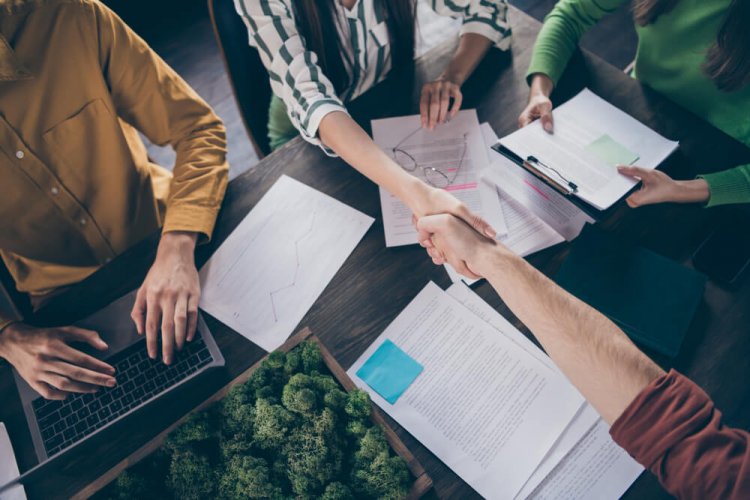 Source: shutterstock.com
There are many examples and case studies through which community participation through leaders has helped mitigate disaster. Countries like Japan which has shown remarkable resilience to the disaster over years have robust local leadership participation to mitigate threats. Even during the COVID-19 pandemic, the districts and the states which mobilized community participation could tackle the virus in the most efficient also had a better recovery rate.
The second COVID-19 wave, particularly in India became more severe in lack of leadership. When people were scrambling for oxygen cylinders and life-saving drugs, there was barely any well-organized local leadership, this exacerbated the threat causing panic and lawlessness. People were confined to their homes and there was a complete cut of community participation. There was little helping hand available in the immediate community because everybody was apprehensive to take the leadership roles. Whereas the times during when communities participated, the results have been positive. For instance, NGOs and local people heavily participated in the provision of food to those stuck amidst lockdown is an outcome worth appreciating. Civic engagement contributes to social awareness and citizens are more likely to participate in preparedness measures.
As the world will have to get itself better equipped for future challenges like global warming, water and food shortage, pandemics, etc. emphasis on local leadership and civic participation is a must. In many societies RWAs ( Resident Welfare Associations) Civil society has come up with remarkable and effective methods to tackle local problems.
For instance, RWAs in Delhi and Gurugram took proactive measures during the pandemic, be it, coming together to a consensus on halting newspaper delivery or pooling finances for sanitation and fumigation purposes, they have performed graciously. Also, steps like setting up Community fridges to store leftover food to be used by needy people and constructing water harvesting systems speak aloud of its intentions, efforts, and strength.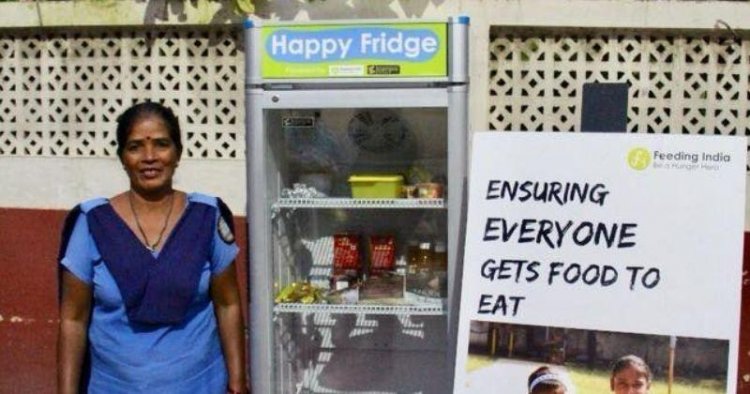 Source: indiatimes.in
It is time for local leaders to give their communities a voice and to act as a conduit between higher levels of government and the people. Acting as a catalyst for positive change, leaders can help establish and implement disaster plans. Local leaders must seize the tremendous opportunity to engage individuals in preparedness and ultimately accelerate recovery in mitigating and managing a disaster.