PRIDE OF KASHI| Flt Lt. Shivangi Singh India's First Women IAF Pilot to Fly Rafale Jets!
The"Golden Girl" Shivangi Singh, hails from Varanasi , will be the first women IAF pilot to fly the new Rafale jets from amabala Base soon. Also she has been flying along side with our our national hero wing commander Mr. Abhinandan Varthaman, since 2017. A proud moment of the people of Kashi and nation too. Her journey from Bison to Rafale is higly distinctive.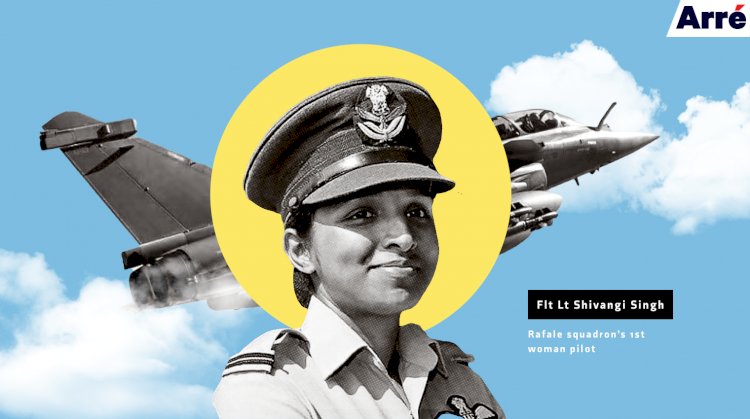 source- arre
The Kashi girl Flight Lt. Shivangi Singh is all set to create a new record soon as she will be the first women IAF Pilot to fly the new Rafale jets from Ambala base, claimed by the official related to it. These new Rafale jets were officially placed into to the Indian Air Force earlier this month on September 10th, 2020.
Shivangi Singh resident of Varanasi, has always dreamt of "flying like a free bird" her mother told to TOI, after hearing about her daughter's selection . Her passion for Aviation developed during her growing years. Completed her schooling and graduation from the prominent educational institutions of the city, she joined 7 UP Air Squadron NCC at BHU. In July 2016, she got the opportunity to pursue her dream as she got selected in to the Air Force Academy, Hyderabad after qualifying the Commom Aptitude Test. She got her wings at AFA in December 2107 during the Combined Graduation Parade of Pilots and Ground Duty Officers at the Academy at Dundigal. It was a pleased second for her family and relatives in Varanasi after she was chosen to be among the individuals who might fly the newly accepted Rafale warrior. Her relatives rejoiced with a devour on Wednesday at their resident in Phulwariya territory of Varanasi.
source-times now
It's been known for a while regarding the selections of the women pilots for flying Rafale jets, but this "golden girl" came into light after the final selections. In 2017, Singh was commisioned into IAF, in its second batch of Women Fighter Pilots . Since then, she has been flying MiG-21 Bison (oldest combats jets in the history of aircraft) and was serving a fighter base near Rajasthan until now. As claimed by the officials, she has flown alongside with the Nation's Best Fighter Pilots - Wing Commander Mr. Abhinandan Varthaman, who emerged out as a National Hero for bringing down a Pakistani Air Force (PAF) fighter plane on February 27th, 2019 nearby the LOC before being captivated by the concerned army officials. At present, fLt Lt. Singh is going her induction trainings at Ambala air base will soon be the part of the Ambala based 17 Squadron known as "Golden Arrow". Her conversion training from MiG-21 bison to the latest new rafale jets, is distinctive and remarkable.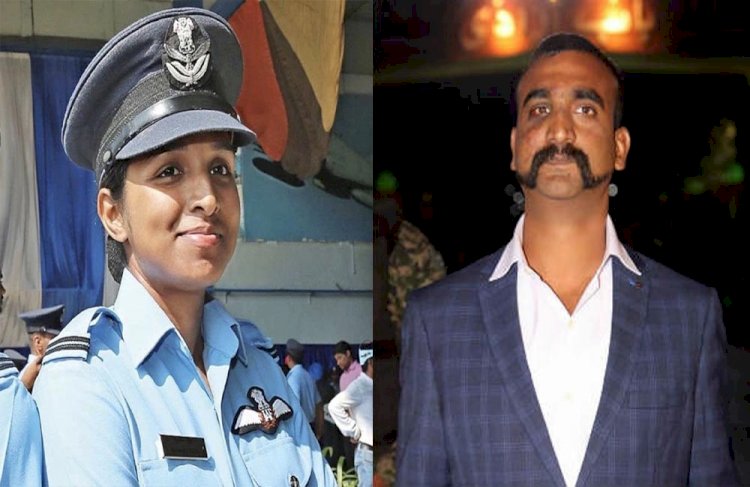 source - sanjeevnitoday.com
As claimed by the officials "Ten women have been commissioned as fighter pilots after the experimental scheme for their induction into IAF's combat stream was introduced in 2015, a watershed in the air force's history. IAF is operating its Rafale fighter jets in the Ladakh theatre where the military is on its highest state of alert, amid heightened border tensions with China. IAF's current fleet of five Rafale fighters is fully operational and ready to undertake any mission."
Retired Former Wing Commander Anupama Joshi (the first batch of women officers commissioned in the IAF in early 1990s.) acclaimed - "The struggle of two decades has culminated into this storm! In the past three years so much has progressed and now we are seeing yet another door opening .Absolutely delighted that the air force has not dithered and true to its grain has handed over the newest machine to Shivangi. Go girl ....Touch the sky with glory,"
source - hindutan times
Earlier in 2016, In a deal worth 59,000 crores India ordered 36 Rafale jets from France. The flying cops officially enlisted the planes at the Ambala air base in September however, they arrived at their headquarters, earlier in July 29, 2020.
The following clump of three to four Rafale planes is relied upon to reach Ambala from France in October followed by a third group in December. All conveyances will be finished before the finish of 2021.