Top 10 Songs Of All Time | 2021
"Music expresses that which cannot be put into words and that which cannot remain silent." ~ Victor Hugo. Here are the top 10 soul soothing songs of all time.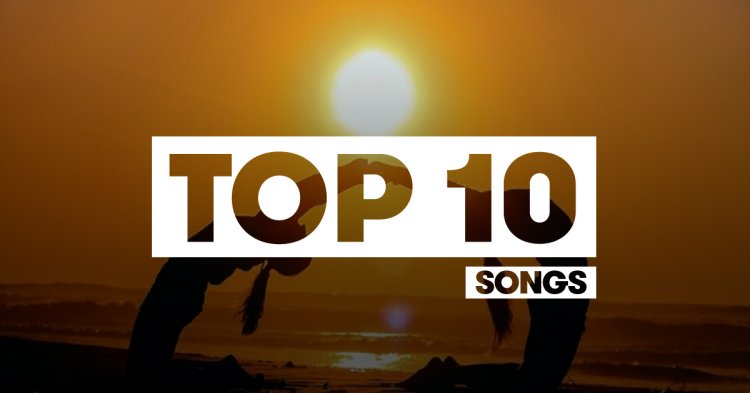 There are n' number of songs out there and our musical souls are not abided by linguistic barriers when it comes to songs that we love. Every one have got their own personal favourite. Choosing one favourite song is extremely unfair to other songs that take us by breathe. Hence we bring you Top 10 songs of all time not abided by linguistic barriers. 
This song is worthy of being The Best song of all time in the history of world music.  This song was first released in the U.S in October 1971 and in the UK in October 1975, it was Lennon's best selling solo hit. 
This song is one of the 100 most performed songs of the 20th century, covered by Madonna, Stevie Wonder, lady gaga Elton John and many more. 
On death bed Lennon said 'most of the lyrics of the song came from his wife, Yoko Ono'. In 2017 she received a co writing credit for this particular song.
 'Tujhse naraz nahi zindagi' 
This evergreen song from movie masoom 1983 has been an all time favourite song of listeners since the very day it was released. Written by Gulzar and RD barman's composition has brought magic to this song along with lata mangeshkar's epic voice and Anup Ghoshal respectively. In the year 1984 Gulzar won Filmfare award of best lyricist for this particular music.
'kun faya kun' by AR Rahman, Javed Ali and Mohit Chauhan. 
Are you stressed or heartbroken or you feel the need of being in touch with positive spirits? Here's what you need right now! This song from movie rockstar is 'go to' song for everyone from millennial to Gen Z. Rockstar's all the songs were Hit but this one song made listeners meet their soul whilst listening to this.
 ' Cold/mess ' by Prateek Khuhad.
This song by The prateek Khuhad is worth listening and deserves all the appreciation of world. This album was released in the year 2018 and won several hearts. Former president of America Barak Obama released his list of personal favourite songs of 2019 which also included Prateek Khuhad's cold/mess.
' Hey there Delilah ' by plain white T's 
This song is personal favourite of very few and Iam one of them . Radio was flooded with this song in the year 2007. This music of hope and love in a long distance relationship was brought to the listeners by plain white T's. Not many have heard this song but for the ones who have, this song is like a 'home' in itself. And long distance lovebirds, this one's for you.
'Hotel California' by Eagles.
This song was released in the year 1976 and yet unheard by many. Hotel California is one of the best album ever by Eagles and every musical soul must give this a listen. Here's the link of this song.
This album was released in the year 2018. Timile is an underrated song but once you listen to this, it will make a home in your playlist and heart for life. This one's a soul soothing one but heard by few. Worth listening, here's the link of song.
'Ek ajnabee haseena se' by Kishore Kumar.
This evergreen song is from the movie ajanabee released in the year 1974. This song paved its way to hearts of listeners since the very moment it was released to till date. Musicians have made several versions of this song but the magic and melody of the original one is unbeatable. You'll find this old track in every retro lover's playlist for sure.
'Agar tum sath ho' by Arijit Singh and Alka Yagnik.
I'll find this song in the playlist of people who have awesome taste in music. This song has been in our hearts since the very moment we heard it for the first time, ever since we have been listening to this track everytime we are low or everytime we see the person who makes your heart sync with the beat of this song.
'smells like teen spirit' by Nirvana an American rock band. 
This song is from album Nevermind released in the year 1991. The success of this track was unexpected and this album made it to top album chart at the beginning of 1992, including topping the charts of Belgium, France, Newzealand and Spain. Listeners and critics have been praising this song as one of the greatest song of all time.
These are the songs that made their way to our list of top 10 songs. Its time you share your list of favourite songs in the comment section below also let us know your thoughts about the songs mentioned above.