Travel by Train and Travel in Style
Lost luggage. Airport delays. Cramped quarters. Is this any way to start a vacation?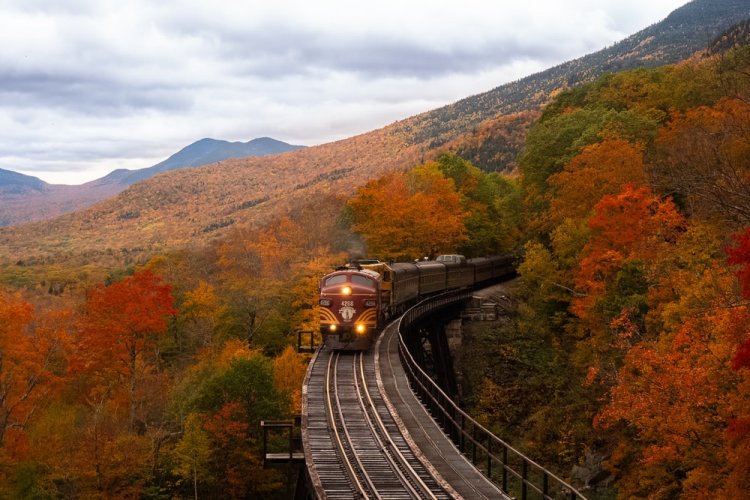 Source: www.Unsplash.com
Lost luggage. Airport delays. Cramped quarters. Is this any way to start a vacation?
Today, weary travelers are realizing that getting there is as important as being there. And, according to a recent Forbes magazine cover story, a growing number of them are choosing to travel by train, trading tiny airplane windows in favor of spacious seating areas with scenic views.
One company that is seeing a growth in the trend of luxury rail tours is Rocky Mountaineer Vacations. Specializing in vacation packages throughout Canada, the company also operates the award-winning Rocky Mountaineer train that travels between the cosmopolitan city of Vancouver, British Columbia, and the Canadian Rockies.
In fact, the Rocky Mountaineer recently received a prestigious World Travel Award as "World's Leading Travel Experience by Train."
Last year, the company hosted a record number of guests on the train: 86,000, up 12 percent over the previous year.
To meet the growing demand, the Vancouver-based organization introduced two new train routes in May 2006: the Whistler Mountaineer and the Rocky Mountaineer Fraser Discovery Route.
The Whistler Mountaineer trip follows the famous Sea to Sky corridor as the train travels 73 miles from North Vancouver to Whistler, British Columbia. On-board attendants add colorful commentary about the region.
Passengers in the Glacier Dome, single-level glass dome coaches, have a front-row seat to an endless array of spectacular views, while those aboard "Coast Classic," a traditional 1950s remodeled rail coach environment, enjoy large picture windows and extended leg room.
Vacationers with more time can experience the Fraser Discovery Route, which travels over 600 miles from Whistler to Jasper, Alberta, in the Canadian Rockies. As the train weaves through towering canyons and lush ranchlands, stories told of Canada's "Old West" - complete with its own Gold Rush -add to the excitement of the journey.
Guests seated in the GoldLeaf service enjoy comfort and personal service in the two-story glass dome coaches featuring panoramic views on the upper level and an elegant dining room on the main level, where a la carte meals are served. RedLeaf service provides spacious reclining seats, large picture windows and at-your-seat meal service.
Whether vacationers seek comfort, style or just a new way to travel, Rocky Mountaineer Vacations offers more than 70 vacation packages and four scenic train routes to choose from.