Using Forums in South-East Asian Disasters
When the Internet was invented, it was looked upon as a way to find information in online encyclopaedia, or to advertise marketing material, or to find basic information.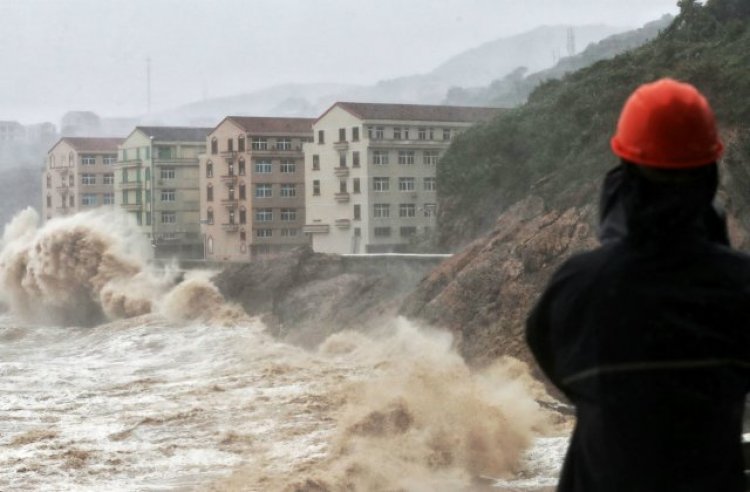 Source: www.USNews.com
When the Internet was invented, it was looked upon as a way to find information in online encyclopaedia, or to advertise marketing material, or to find basic information. In other words, everyone expected it to be a glorified, easily accessible encyclopaedia, with maybe a few experts easily accessible online.
What few people dreamed was that the Internet would rapidly transform the way we look at all communication.
By using forums and wikis online, we can transcend communications limitations. Instead of asking one person at a time a question, we can post it and wait for one of hundreds of people at the forum to answer. Instead of looking up different bits of information in hundreds of places, we're finding it gathered together and easily accessible at wikis and forums.
This has been made dramatically clear by recent events. Instead of searching for a loved one in a major disaster through hundreds of different aid databases, worried relatives and friends can find them by posting a query online, or by checking online postings made by some of the lost themselves.
Forums have been a real blessing recently in disasters in Southeast Asia and on the Gulf Coast in North America. They may prove to be beneficial to the earthquake victims in Kashmir as well.
What Are Forums?
A forum is a site where anyone can post a message or question, and anyone else can read that message. In order to know who's posting, forums require users to register with their site, but that's a simple and straightforward process.
In exchange for your registration, you have access to news, information, personal messages, advice, ways to help, and ways to get help. In the Gulf Coast hurricane disasters, dozens of people located their family, children, or friends by using forums online.
Forums are generally moderated by human beings, so abusive messages (called "posts") are eliminated and good information is encouraged. It also enables simple sorting and organization of information, so that users are able to easily find the information they need.
The South-East Asia Earthquake and Tsunami Forum
At the South-East Asia Earthquake and Tsunami Forum, you can access a great, well-developed forum with all kinds of information on the Southeast Asian tsunami and its victims, and the Kashmir earthquake. You can find data about tsunami and how they form, problems facing those delivering aid to Kashmir, and ways that you can help by donating your skills or cash to tsunami and earthquake aid agencies.
Some of the forum features offered include the following.
Resources For Tsunami and Earthquake Aid
If you really want to be able to donate your time, goods, or cash to tsunami relief, but you wanted more control over how the money was spent, this can be a great source of information for you. Because the tsunami affected so many different countries, including several with very little aid infrastructure, it can be a nightmare finding out where you can do the most good with your help.
The Kashmir earthquake presents a different set of problems that are just as intimidating. While the earthquake's area was more limited and it has been pretty clear who was killed or lost in the disaster, it's much more difficult to deliver aid to those suffering the after-effects due to the inaccessible areas, political problems, and the arrival of winter
A forum offering information on places where tsunami aid is still needed, or that tells you who you can contact in order to give them assistance, is a perfect way for you to target your assistance and ensure it gets to those who still need it.
Information About Tsunamis
If you don't really understand tsunamis, you can post questions and get answers from people who have become reluctant experts on what tsunamis really do, as well as the natural mechanics of what drives them. You may also be able to find statistics on the damage and loss of life caused by the 2004 tsunami.
You can also ask questions about the situation in Kashmir about everything from maps to help you see why it's so hard to get aid in to detailed information about those who still need help, or who haven't even been reached yet by rescuers and aid agencies.
Finding Loved Ones
Whether you're a missing person or you're missing a loved one in the tsunami's aftermath, a site where you can post messages to find everyone can be invaluable. If you're halfway across the world, that goes double; it's almost impossible to drop your whole life to look for your loved one at the site of a disaster.
The South-East Asia Earthquake and Tsunami forum has an area where you can search out the ones you lost, and get information on other places you can look for them as well.
Donation Information
Last, and most importantly, the South-East Asia Earthquake and Tsunami forum helps you find the most convenient and simple method for donating to your chosen cause. It also gives you a variety of different ways you can donate without even noticing, from taking advantage of the Donate while You Sleep program where a portion of the cash you pay to stay at a hotel is donated to charity, to information about how you can take advantage of new tax rules to donate even more.
Register Today
You can register at the South-East Asia Earthquake and Tsunami forum for free so that you, too, can post to this forum. Your registration will make you part of this worldwide information sharing network. You'll have access to the latest and most personal information possible on the Asian disasters, and you'll be able to find ways to help that you can afford.
In addition, you can join a vibrant community of users who are all dedicated to one thing: the easing of suffering for those who have suffered so much.
If your free registration helped a single child, would you register? If your tiny little titbit of information helped someone on the other side of the world, would it be worth it?
There's no guarantee that your registration will do anything. But there's always the chance, and it costs you nothing.