Vocal For Local || Indian Tourist Destinations That Similitudes Foreign Locations.
Therefore these are some places in India that have the intrinsic nature of foreign lands in terms of beauty and also when it comes to a budget tour it is also at a very affordable rates. And as we are following vocal for local, therefore exploring and visiting this sites would promote the local culture of that region. We would provide sustained employment to the travel and tourism industry of India and also preserve our culture, our natural beauties. So, do visit this amazing locations filled with natural heritages and keep supporting India towards its vocal for local campaigns.
1. Rann of Kutch , Gujarat and Bonneville Salt Flats in Utah, US
The Rann of kutch, located in the Thar Desert in the kutch district of Gujarat and partially in the Sindh territory of Pakistan. The word 'Rann' means desert. The Rann of kutch is famous for its white salty desert sand and is one of the largest salt deserts in the world. The entire stretch is only about uncontaminated white salt and it covers an area of 7500 sq km.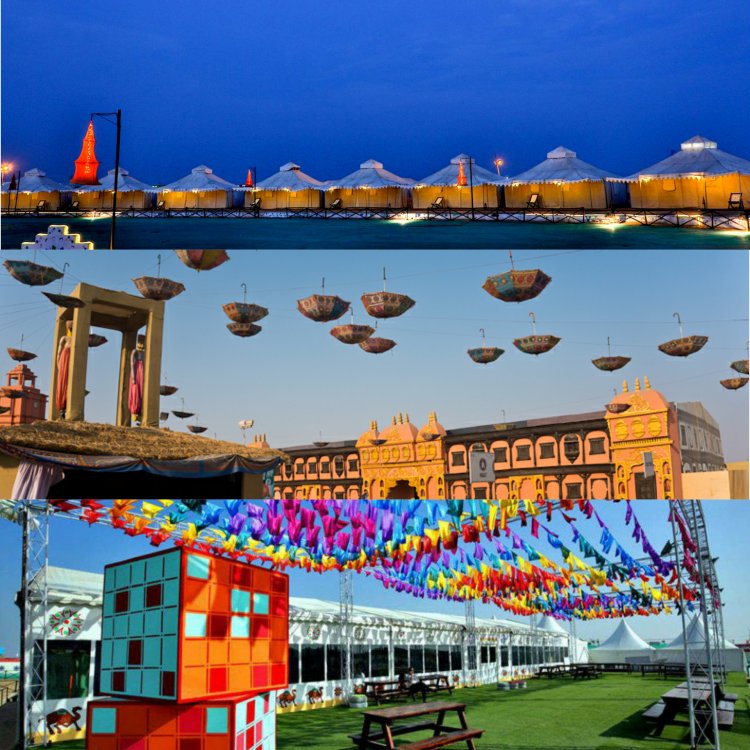 Source:TripAdvisor.com
In the recent years, it has got widely popularized for its grand festival "The Rann Utsav " which is held during the winter season from November to February. It alludes the tourists from all across the world. In an infamous Gujarat tourism TV commercial, our foremost actor Amitabh Bacchan quotes "kutch nahi dekha toh kuch nahi dekha" its no way untrue. You can actually enjoy the mesmerizing beauty of kutch,sighting of full moon on salt deserts and be a part of their local culture, cuisine and hospitality.