Why is upskill training important for employees in a company?
The main goal behind upskilling program is to help employees improve their skills by learning new ones. In this article, we'll explore the topic of employee upskilling in greater detail and explain the various benefits it provides, both to the employee and to the employer.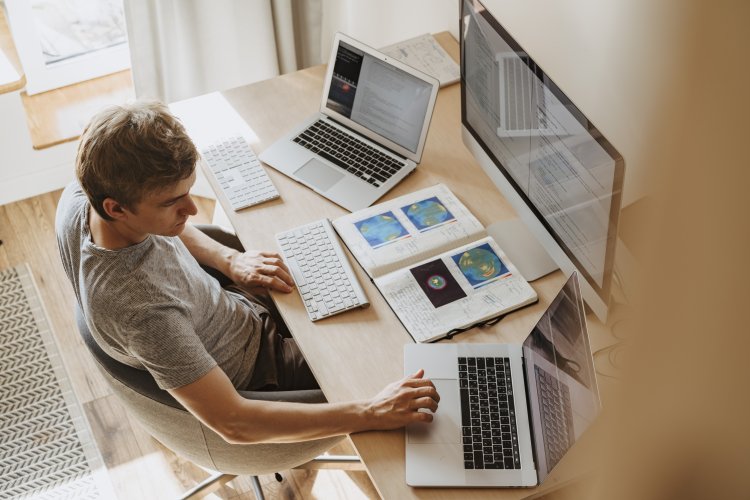 SOURCE : Freepik.com
We all know that a company's success hinges on its employees' ability to learn. Of course, the most significant advantage is better staff. A corporation develops an employee's potential and talents, and encourages them to improve by providing training.One of the most crucial aspects of your business is your employees' abilities. The higher the quality of your employees' work, the easier it will be for your organisation to achieve the desired level of productivity, and thus success. The majority of people consider training to be a financial investment. Training, on the other hand, is an investment unto itself. Upskilling has undeniable value for businesses who choose to offer it to their staff. When selecting whether or not to pay for your staff to upskill, keep in mind the two most essential benefits of doing so: increasing your company's production and increasing employee engagement.
Increasing demands for automation in organisations
Upskilling is becoming more important than ever in an era of growing automation and shifting company priorities.Upskilling is more than a new name for professional growth and training. It arrives at a time when training new skills to employees is no more a nice to have, but a must. The nature of employment is changing. These days, digital developments influence practically every organisation and nearly every employee. Many occupations have been lost to automation, but they have been replaced with new professions that require new abilities. If an employee wants to be relevant in the job these days, they must continue to expand their talents. They don't always have the time or money to invest in upskilling outside of work, so they turn to their boss for help. Motivation is fueled by training. Employee morale, satisfaction, and succession planning are all boosted through training and development programmes. 
Benefits of Upskilling Program
Upskilling, however, offers the following benefits. It aids in the development of highly skilled employees by ensuring that they are properly trained for their jobs. Educating your managers in areas such as "Emotional Intelligence" and "Inclusion in the Workplace" makes them more effective leaders, which positively impacts the work environment. It creates a more balanced workforce with fully trained employees. It makes you appear as a company that cares about its employees and provides them with sufficient training.
When you invest in your employees by providing or supporting opportunities for upskilling, they feel more appreciated and, as a result, become more loyal to the company. Furthermore, as your staff learn new skills, they position themselves to advance in their careers with the company, which is a win-win situation. The employee receives a well-deserved promotion, and the company fills a critical job with an experienced, skilled worker who is well-versed in the company's operations and can jump right in. This, in turn, may increase employee engagement while decreasing turnover rates.
Companies who could conduct their work without strong technical skills only a few years ago today have to employ a variety of digital tools in their daily tasks. Not just for IT, but for the entire firm, finding and developing people with digital business skills is a top responsibility. Another reason companies prioritise upskilling is because if newer employees aren't given meaningful learning opportunities, they will be dissatisfied with their jobs.
Upskilling Tools for Employees
Now comes the most effective methods or tools for employee upskilling.Continuous training sessions or workshops on specific topics that would assist employees in their role are a good way to approach workforce upskilling. It is also advantageous to provide opportunities for cross-organizational skill development. Self-learning is also an excellent way to promote development because it places the employee in control of their own learning. Some businesses offer e-learning courses, mini-quizzes, and tests to help employees track their progress and motivate them to retain new information. Furthermore, by introducing a mentoring programme in which colleagues can help mentor fellow colleagues, employees can develop skills by learning from more experienced colleagues and giving others the opportunity to teach, guide, and mentor others.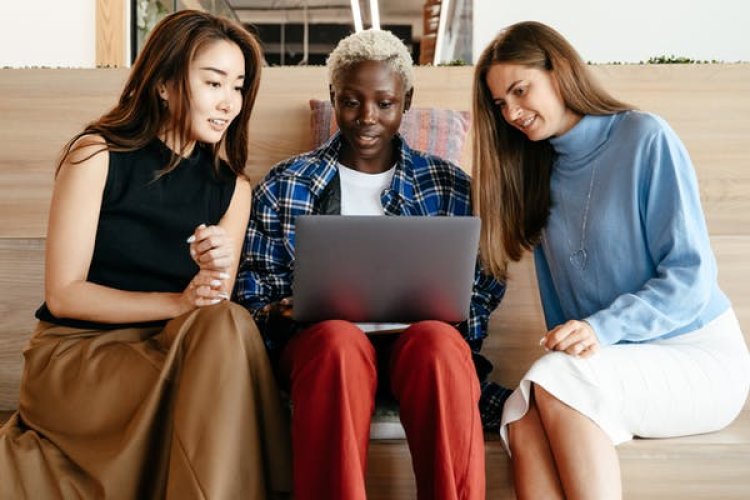 SOURCE: PEXELS
Additionally, it is important to understand your employees' capabilities. You can plan upskilling activities by monitoring and analyzing their work patterns. After every program, collect feedback to determine which worked and which did not. Survey your employees to find out what they want to learn and how they want to learn it. Surveys can be a good starting point.
Contributes towards Company Growth
Consequently, it has a positive impact on the bottom line. Upskilling programmes are expensive, but their ROI is good. For one reason, rather than going out and employing new staff, it's typically quicker and less expensive to fill skill gaps in your organisation by training your current personnel. Employees who don't feel like they have a chance to grow and advance at their company, for example, are more likely to quit for other chances.That means you'll have to replace them, and the costs of recruiting and hiring new personnel, from advertising the post to possibly paying a signing bonus to the new hire, might be substantial. That's before you include in the time it takes to train a new employee and the information and expertise the prior employee took with them when they left.
Conclusion
Upskilling your employees is not just sensible, but also necessary for your company's growth and success. Employees who are better at their jobs, more engaged, and more likely to stay with the firm benefit from forward-thinking companies that examine what they want their workers to learn and which training and development approaches are ideal for their goals. As with any other business investment, measuring outcomes is critical for iteration and improvement. It is beneficial to employees and other managers who are trying to upskill employees to track what works and what doesn't.While tactics may differ according to the skill, some options include having the employee complete an assessment or test project, in addition to reporting on their progress.
In a way, it's a team bonding program that offers team building activities to promote effective communication, empathy, and collaboration among members.