Get the best of Facebook Ads in 2020! Learn Facebook Advertising Basics Here.
Facebook Advertising is the latest technique to market & re-market to your audience. With the presence of Facebook Ads Manager, now you can create ads for your business and get sales. Learn how to set-up an ad here.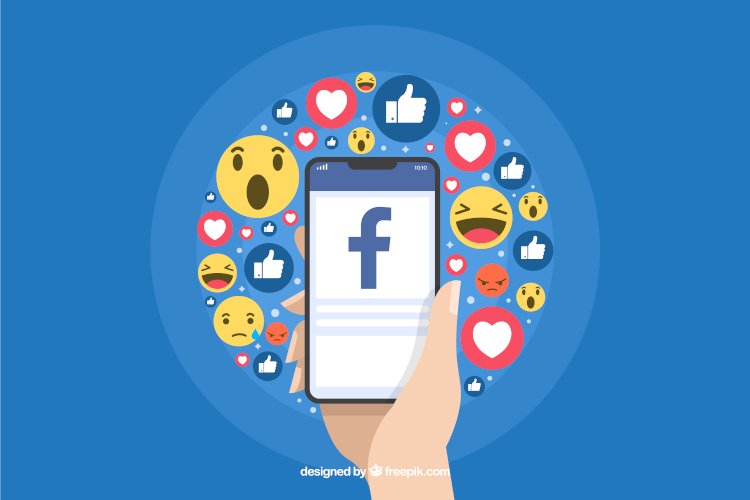 Get the best out of Facebook Ads in 2020!
Did you know there are more than 2.5 billion monthly active users on Facebook? It's amazing how people are being present online & engaging with social media pages these days. People are buying things more online, sharing their product feedbacks & adding to cart after seeing Facebook Ads. Facebook has a wide range of captive audience to offer for your business. It involves targeting at the micro-level with demographics, behaviors, etc. It's now important to learn the basics of Facebook Ads, how to set up a campaign & proceed with the ad.
Facebook Advertising has options like Brand Awareness, Engagement, Reach, Traffic, Conversions, Catalogue Sales, Lead Generation, Video Views, Messages, App Installs & Store Traffic.
Below mentioned is the step-by-step process to set up & get started with Facebook Ads.
Business Manager Account:
If you want a better grasp on Facebook Ads Metrics, Better interface to run the ads & easy to run option, you must set up Business Manager Profile. Always put correct details in your Business Manager Account, otherwise, it becomes problematic. Go to business.facebook.com and click the 'Create Business' button. If you need to create a Facebook Business Page, click Create & select Page option.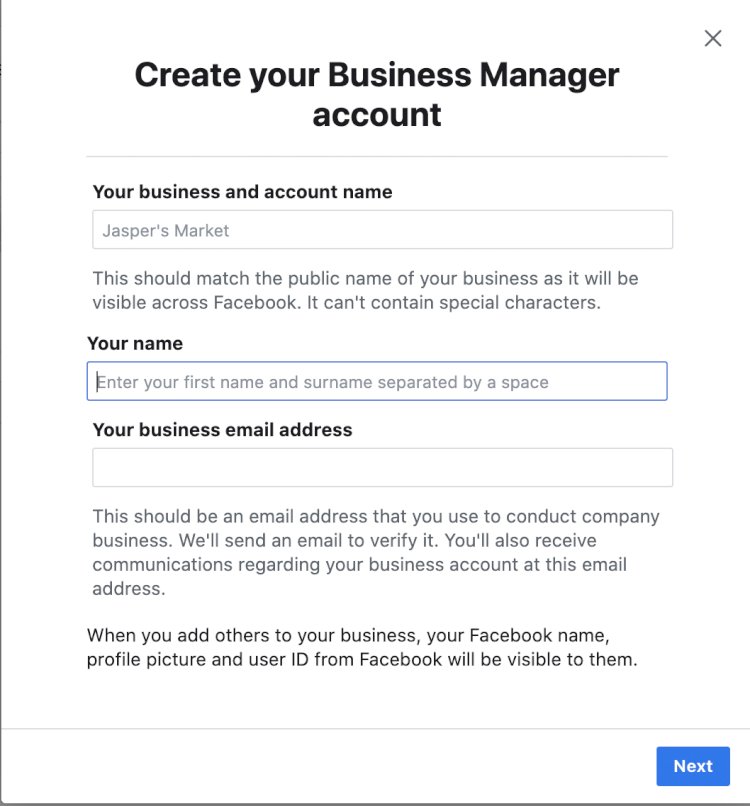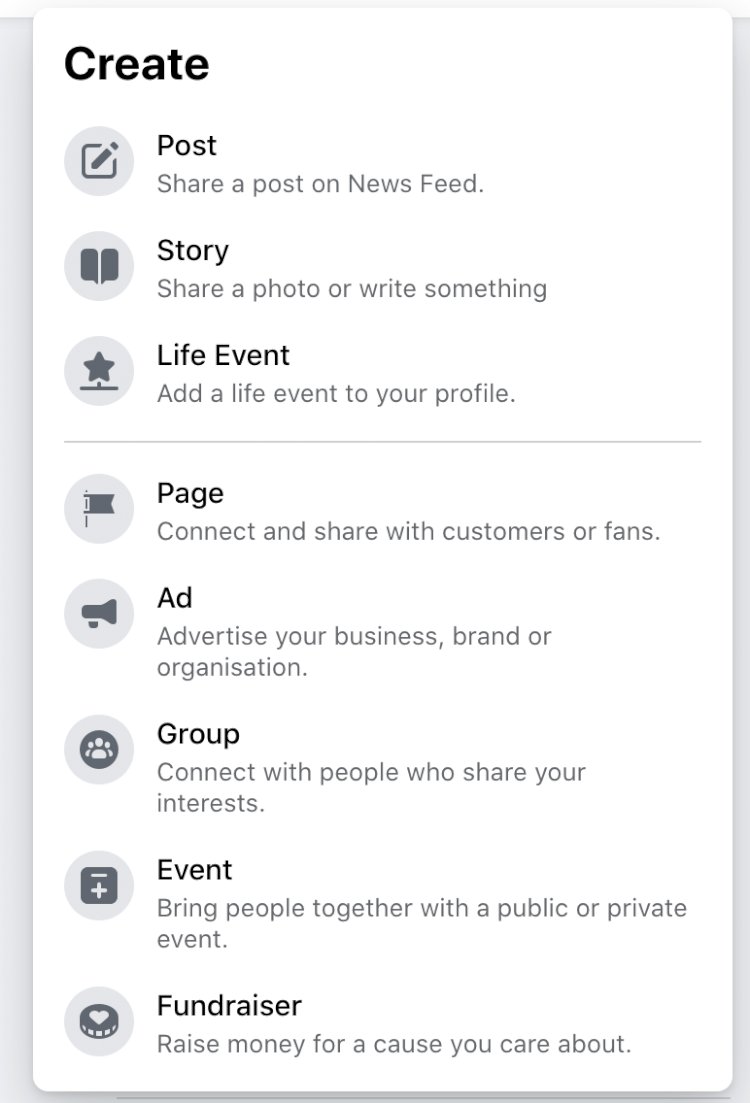 2. Next, create /add an advertising account. Select Business Settings in the Business Manager Menu, go to Accounts, and select Ad Accounts. Then select Create New Ad Account. After that, you can set up the Business Manager and link it to your Facebook Ad Account.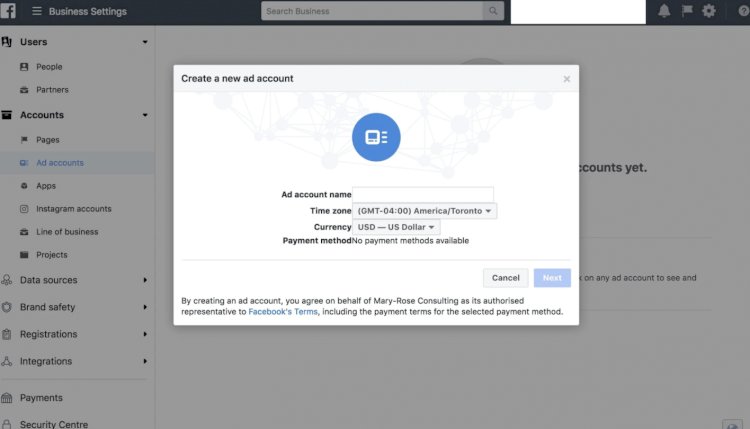 Once it is set up, you can navigate the options & explore it.
3. Installing Facebook Pixel:
Facebook Pixel helps in tracking sales from your website. It helps in analyzing the ROI & adds to carts, conversions, etc. You need to create a Facebook Pixel Tracking Code in Business Manager & add the code in the header of your website. You can view all actions being taken by the visitors who land through Facebook Advertisements.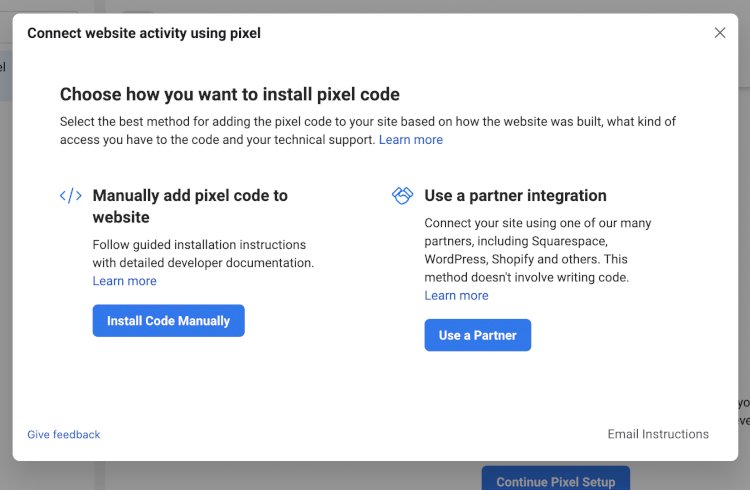 4. Facebook Campaign Set-Up:
Before starting the campaign, you need to carefully choose the Campaign Objective. You will get 11 options to choose from, you can choose the goal which resonated with your business goal i.e. Sales, Leads, Likes, Video Views, Traffic, etc.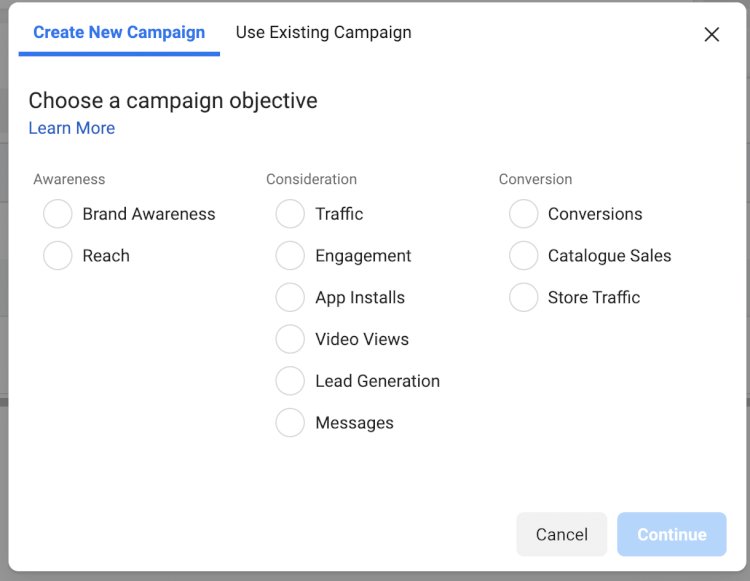 5. Ad Set Setup:
Once you have chosen the Objective, you need to set up the Ad Set. It includes Budget & Schedule, Start & End Date, Audience, Placement, Optimization.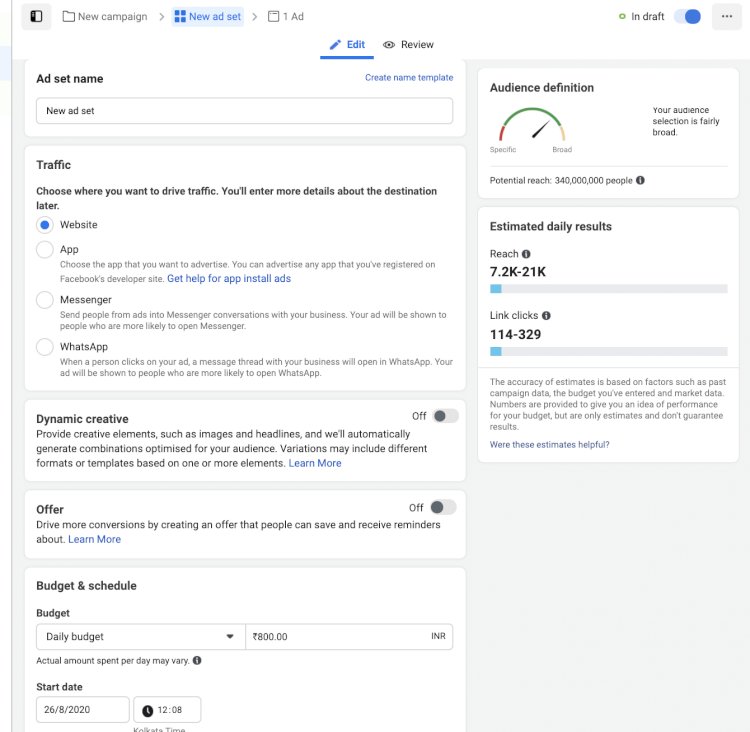 6. Targeting the right audience:
Facebook offers built-in targeting options such as: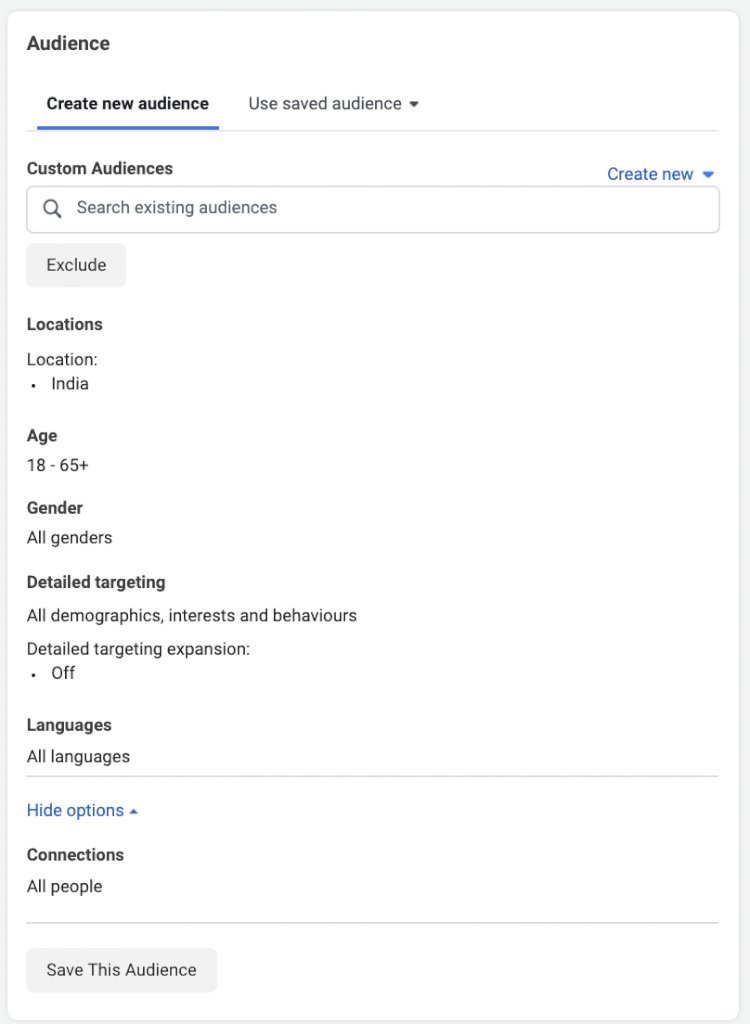 · Locations
· Age
· Gender
· Languages
· Job Titles
· Relationship
· Education
· Work
· Financial
· Home
· Parents
· Politics
· Life Events
· Interests
· Behaviours
· Connections
You can also set up a Lookalike audience, Custom Audience. Custom Audience includes your data of customers who have visited your page/website or used your app. Lookalike audience includes people who are alike to your saved audience.
7. Setting the Budget:
You need to choose between Daily Budget & Lifetime Budget. Daily Budget is the amount that you allow to spend every day while Lifetime Budget is the amount that you allow to spend within a time-frame.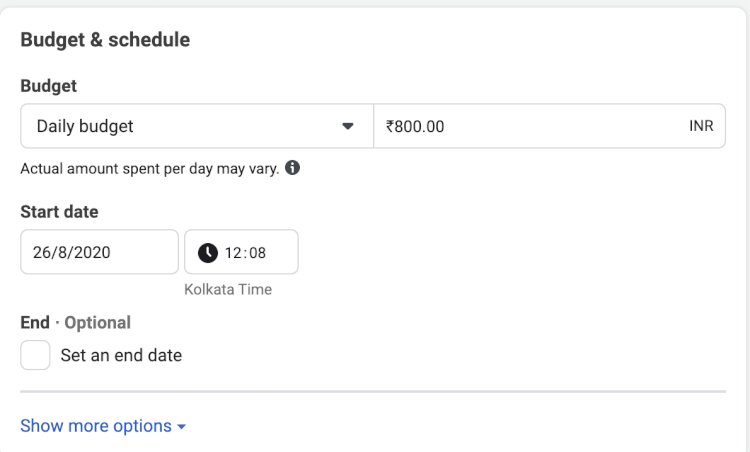 8. Choosing the Placement:
You need to choose where you want your ad to be shown. There are many options such as News Feed, Messenger, Audience Network, Instagram, Videos, etc.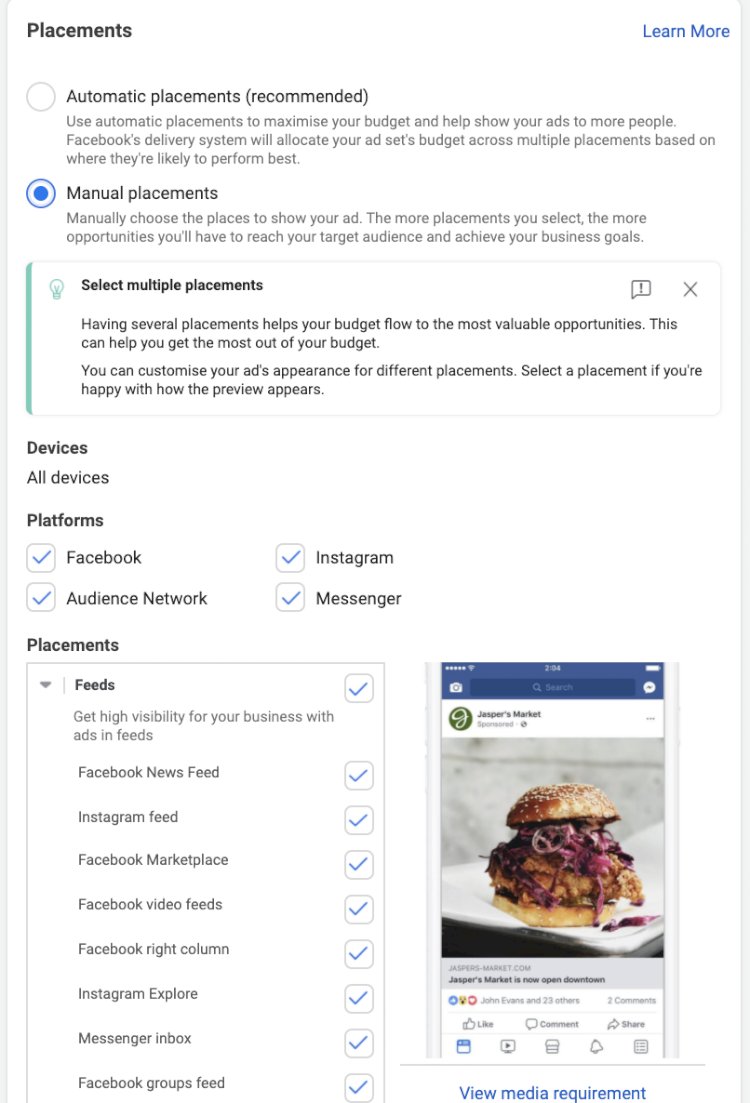 9. Ad Creation:
There are a variety of Ad Forms that can be created on Facebook. Choose the ad format that you like, write the ad copy & Add Call-To-Action to your ad.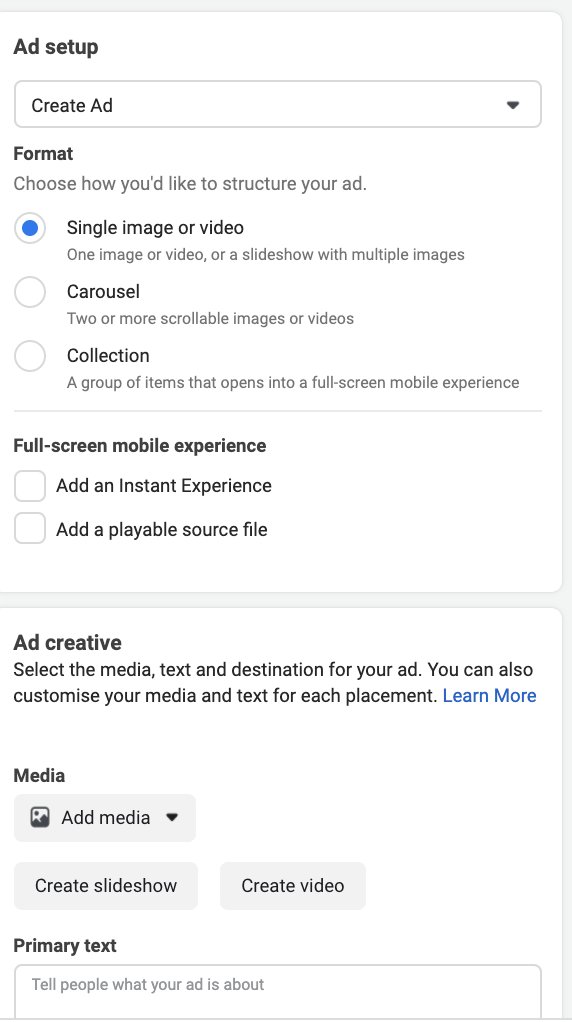 10. Keep checking your Ad & optimizing them:
Once you publish your ad, you need to keep an eye on the ad metrics. If the Ad is performing well, it's good news. If you find ad isn't performing well, you need to optimize it, you can change the ad copy, change the Ad image.
Once your campaign ends, you can fetch out the reports with customized columns & metrics as per your requirements. For social media marketing-related information, keep reading!