FOOD ON THE MENU | MIDDLE EAST EDITION
"Middle Eastern cuisine" is a term used to indicate all the traditional food belonging to all-inclusive countries in this region. Here, we will explore the countries with their traditional delicacies.
1. BAHRAIN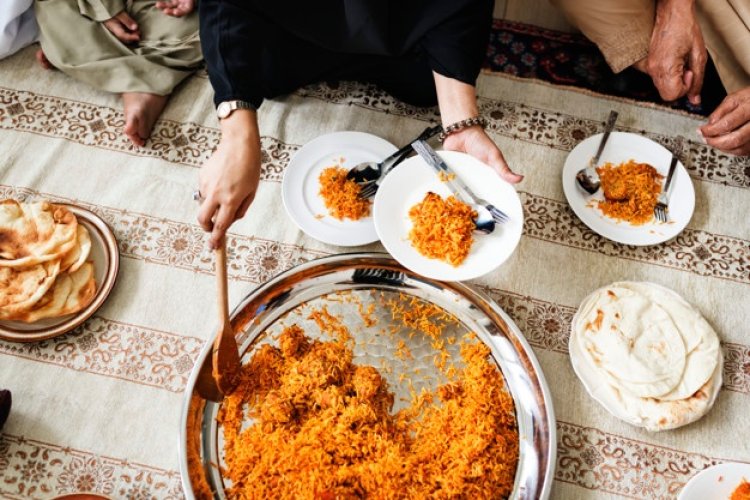 Biryani
Bahraini Cuisine is a blend of various cultures and traditions, which is influenced by other Middle Eastern cuisines and their own indigenous food that has been kept alive. Bahraini food is basically composed of rice and meat. It is also famous for coffee and desserts. Some of the worth mentioning dishes are: Biryani, Khabeesa, Machboos, Harees, Maglooba, Mahyawa, and Zalabia. Arabic coffee (qahwah) is the national beverage.
2. CYPRUS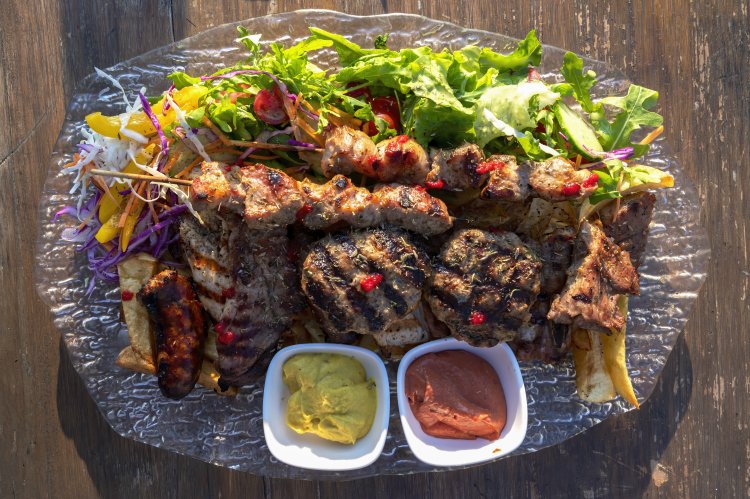 Souvlakia
Cypriot Cuisine is one of the most unique cuisine to explore. The cuisine has numerous influences from its neighboring countries namely, Arab, Greece and Turkey. Most commonly used spices are cumin and coriander. Again pepper, thyme and oregano are also widely used in cooking. In regards to food, meat grilled over charcoal is very popular. The traditional food includes: Souvlakia, Shaftalia, Afella, Fried Halloumi Cheese, Olives, Pitta Bread, Kolokasi, Lamb, Artichokes, and Stifado.
3. EGYPT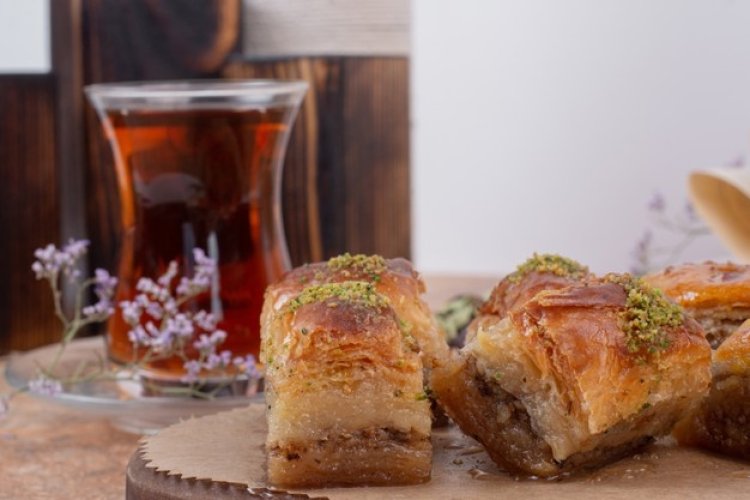 Baqlawa
We are all aware that Egypt is famous for its pyramid and sphinx, so it is also for the culinary heritage. Egyptian Cuisine centres on legumes and vegetables. Aniseed, bay leaf, coriander, dill, parsley, cinnamon, etc. are most commonly used spices here. Desserts are also widely eaten in Egypt. Local dishes to try are: Ful wa Ta'meya, Kushari, Fiteer Baladi, Shawarma, Basbousa, Baqlawa.
4. IRAN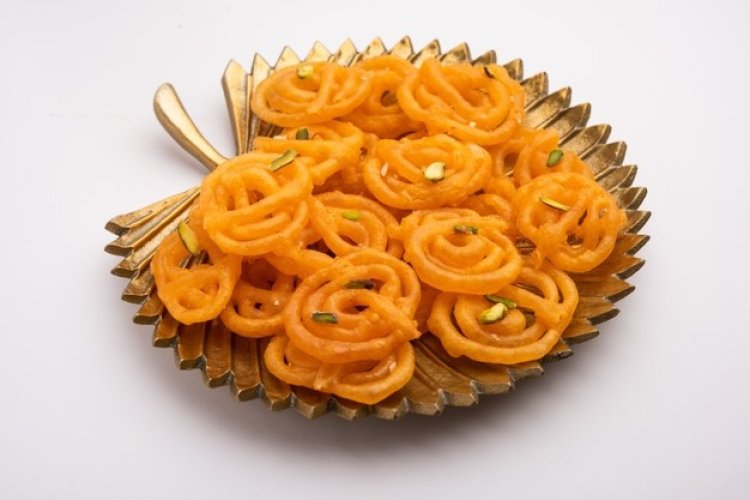 Zulbia
Iranian Cuisine can be considered as one of the most diverse cuisine as it not only have early influences of Mughal dynasty but also the dishes have been adopted from Pakistan and India. This cuisine also includes Persian dishes too. In regards to cooking, saffron, turmeric, dried lime, cinnamon, etc. are widely used. Stew or broth dishes are highly consumed here. Some of the traditional dishes are: Zereshk Polo Morgh, Pilaf, Abgoosht, Khoresh Gheimeh, Chelow Kebab, Zulbia, Ayran.
5. IRAQ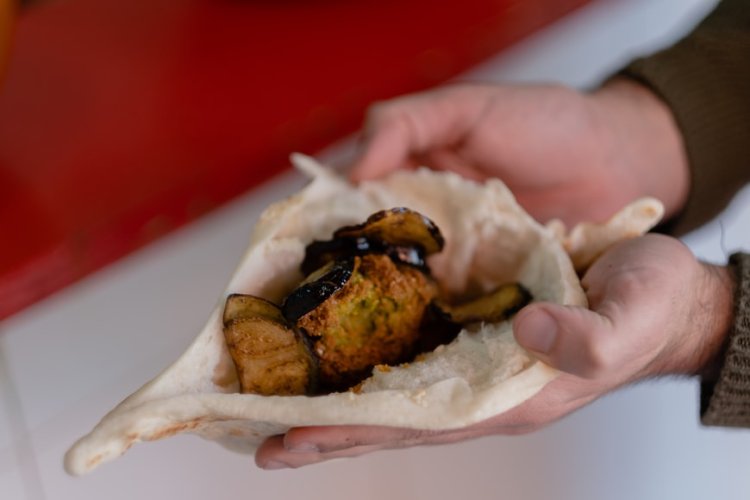 Iraqi Falafel
Iraqi cuisine or Mesopotamian cuisine has strong influences from Iran, Turkey and Caucasian region. Ingredients such as pomegranate, nuts, eggplant, zucchini, raisins, mint, dried lime, saffron, etc. are highly used in cooking. Dishes made with wheat and barley are the staple food of the country. Some of the local dishes are: Maqluba, Tepsi baytinijan, Tashreeb, Quzi, Bagilla Bil Dihin, Daheen, Samoon.
6. ISRAEL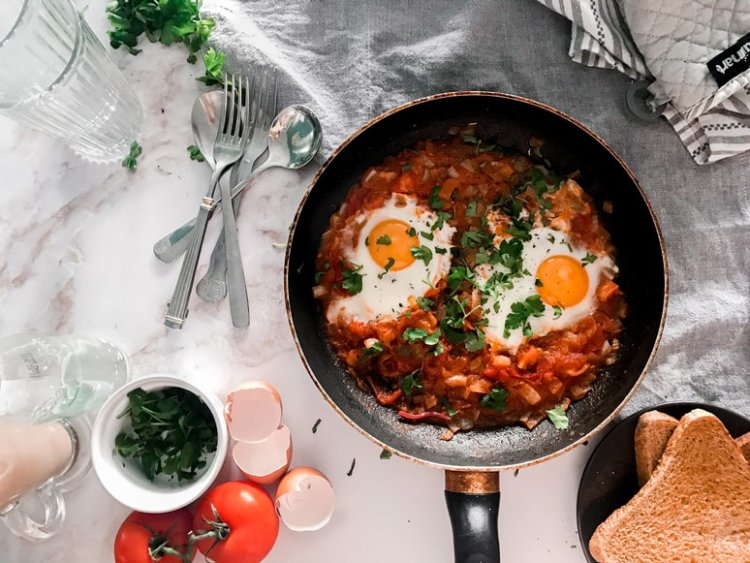 Shakshuka
Israeli Cuisine is very dynamic in the sense that it has incorporated and continues to include characteristics from a variety of cuisines such as Arab cuisine and Mediterranean cuisines, and diaspora Jewish gastronomy. Prominent ingredients used in cooking includes chickpeas, couscous, lentils, tomatoes, dates, cumin, sesame seeds, aniseed, saffron, fennel, bay leaves, etc. Beverages like Israeli coffee and Limonana are highly consumed here. Dishes to try in Israel are: Baba ghanooj, Hummus, Shakshuka, Couscous, Sambusak, Knafeh, etc.
7. JORDAN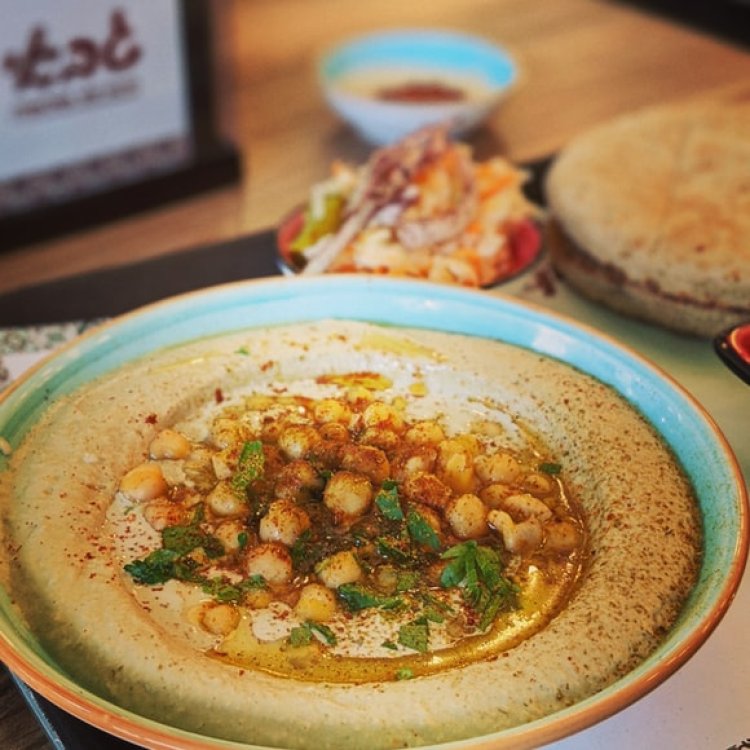 Hummus
Jordanian Cuisine is primarily Bedouin in origin and also a part of Levantine Cuisine. Jordan is largest producer of olives. The eating manner of locals is called "Mezze" which basically means a small plate, salad, appetizer, communal type dining that is facilitated by dipping and other scooping with bread. Mezze meals are generally served before main courses. Prominent ingredients to note are jameed, tomato sauce, sumac, garlic, olive oil, etc. Some of the traditional dishes includes:  Fattoush, Tabbouleh, Taboon, Fattet Hummus, Mansaf, Za'atar, Zarb, Hareeseh, Bedouin tea and coffee.
8. KUWAIT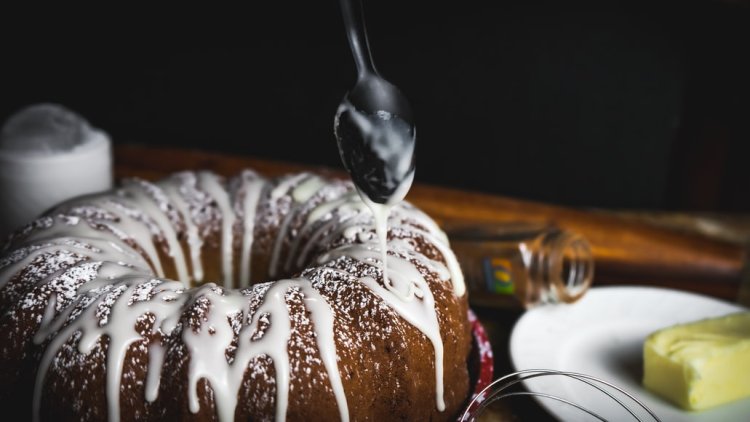 Gers Ogaily
Kuwait Cuisine is combination of Iranian, Arabian and Mesopotamian cuisine. Unlike other region, seafood is big part of their food culture. Rice seasoned with spices and meat is quite popular as well. Their traditional style of preparing a meal is called "tabeekh" which is cook as a whole meal in a large container. Dishes like Machboos, Maglooba, Mutabbaq Samak, Gers Ogaily, Jireesh, Gabout, etc.
9. LEBANON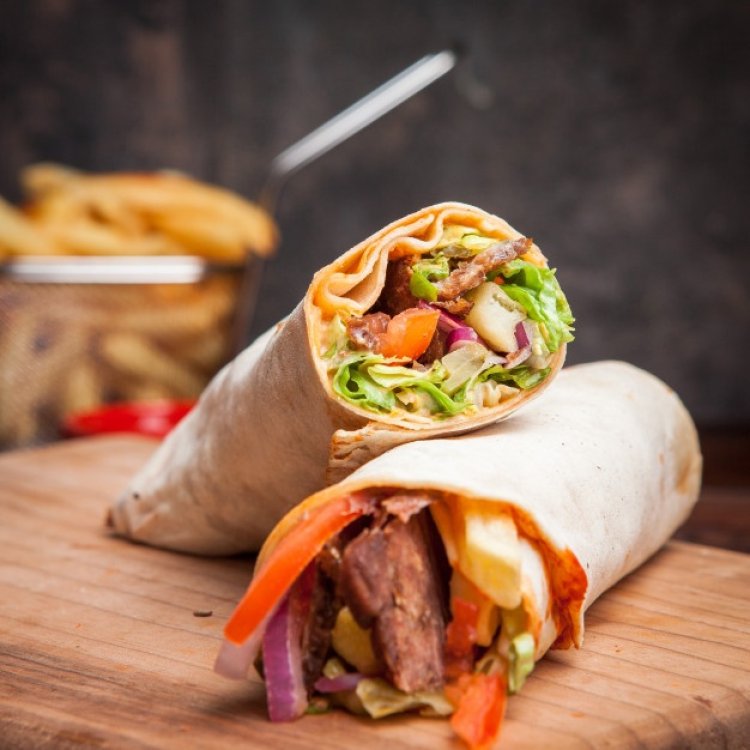 Shawarma
Lebanese cuisine could be followed back to the reigns of the Greeks, Romans, Persians, and Phoenicians. Again, it has been influenced by Turkey and France. Cinnamon, cumin, thyme, lemon, garlic, sumac, etc. is widely used in cooking. Lebanese cuisine also includes chickpeas and parsley as their staple. "Mezze" which is important part of their food culture, is served as small dishes before the main course. Manaqish, Shawarma, Bamya bel lahmeh, Shish Taouk, Yakhnet Sabanikh, Kousa Mahshi, Tabbouleh, Fattoush, kafta, etc. are some of the traditional dishes. Lebanese wine is also high consumed by the locals.
10. OMAN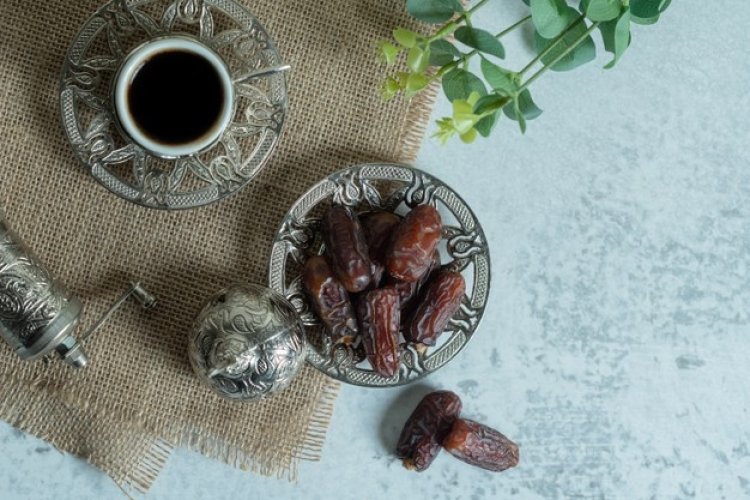 Coffee served with dates
Omani cuisine is inspired by Arab, Iranian, Indian, Asian, Eastern Mediterranean, and African cuisines, and reflects Oman's status as a huge trading empire at the crossroads of old spice trade routes. Soups made with lamb, chicken or vegetables. Locals have lighter dinner in comparison to lunch. Coffee which is their national beverage, is often served with halwa or dates. Some of their traditional dishes are: Albadhinajan mae tawarikh, Shuwaa, Mashuai, Kebab, Sakhana and Kahwa.
11. PALESTINE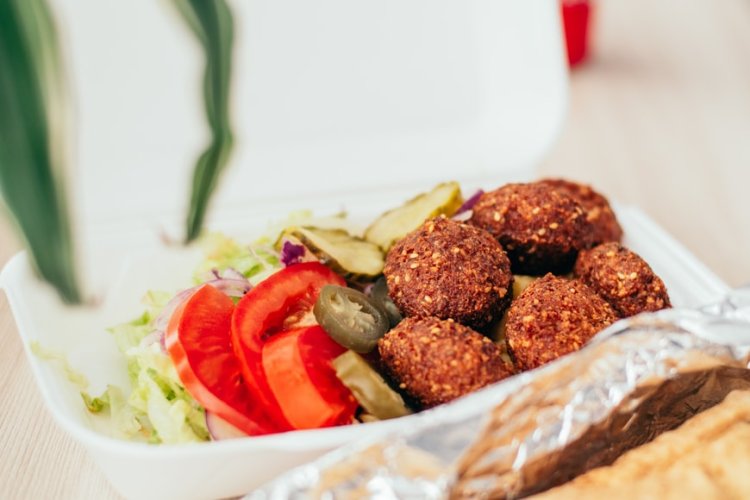 Falafel
Palestinian Cuisine is similar to Lebanese, Syrian and Jordanian cuisine. Palestinian food can be identified based on the three regions: the Galilee (currently under the sovereignty of the State of Israel), the West Bank and Gaza Strip. Traditional food of the Galilee includes Shish kebab, Kubbi neyee, etc. Some of the traditional dishes Of the West Bank are: Musakhan, Mansaf etc. Likewise, traditional dishes of Gaza strip are: Qidra, Rummaniyya, Sumaghiyyeh, etc.
12. QATAR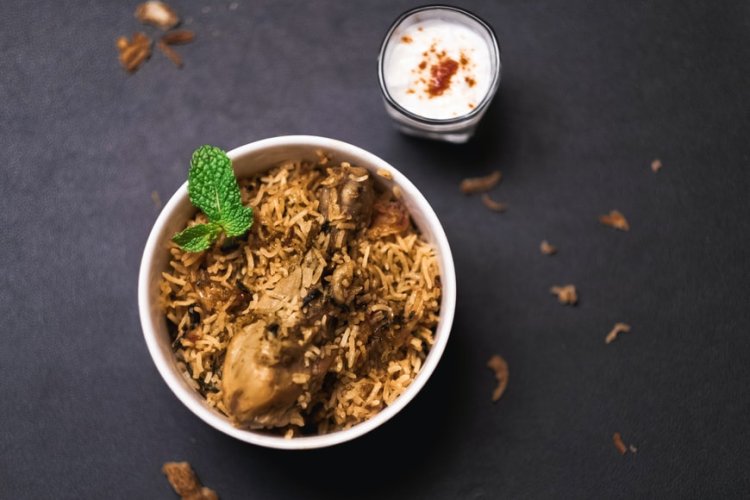 Qatari Machbous
Qatari and Arab cuisine are quite similar. Spices plays an important part of the Qatari cuisine and are composed of three blends namely Bizar, Daqoos blend and Hisso. Beverage called 'Karak' (tea with milk) is widely consumed. Qatari machboos, Kabsa, Ghuzi, Madrouba, Harees, Jareesh, Khobes rgag are some of the worth mentioning traditional dishes. Desserts like Lugimat, Sago, Babalet etc. are also popular.
13. SAUDI ARABIA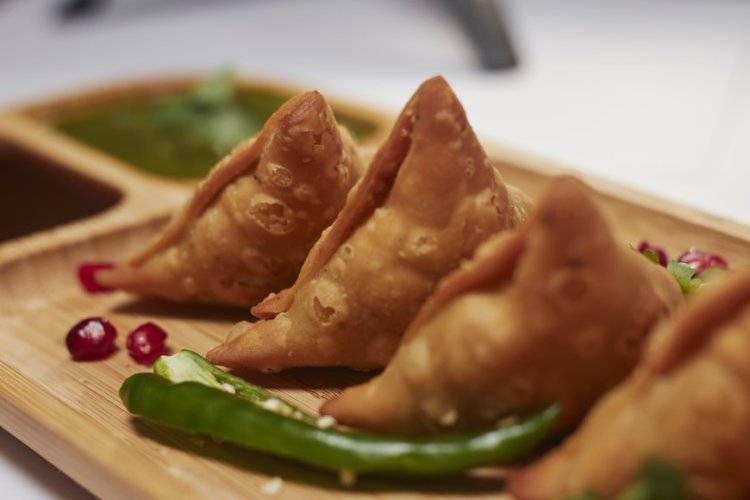 Sambusak
Saudi Arabian Cuisine represents the rich heritage of the country. The food is a blend of rich aromatic spices and flavored with saffron. As alcohol is strictly prohibited, it's common to have juice, tea and coffee as beverages. Generally, men and women are not allowed to sit and eat together. Desserts like Kanafeh, Muhallebi, Basbousa, Umm Ali are very popular. Traditional dishes are: Jalamah, Ka'ak, Kabsa, Khmer, Markook, Aseedah, Mutabbaq, Sambusak, Saleeg, etc.
14. SYRIA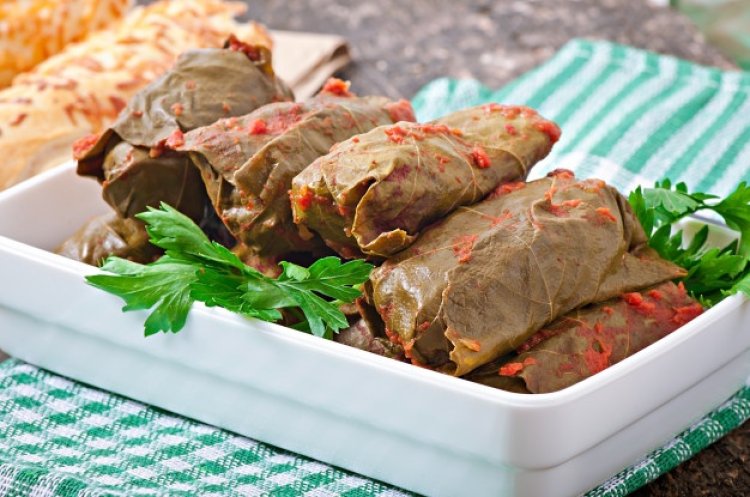 Yabrak
Syrians, traditionally, do not eat processed foods; instead, they rely on fresh locally sourced ingredients and spices free of chemical additives. As family gardens are part of their culture, edibles are easily available. In Syrian cuisine, eggplant, zucchini, rice, chickpeas, lentils, cabbage, cauliflower, vine leaves, cucumbers, tomatoes, olive oil, garlic, sesame seeds, lemon juice, mint, pistachios, honey, and fruits are commonly used. Traditional dishes includes Halloumi cheese, Kashk, Lahmacun, Yabrak, Kubbeh bi-s-siniyyeh, Mahshi, Booza, Ma'mul, etc.
15. TURKEY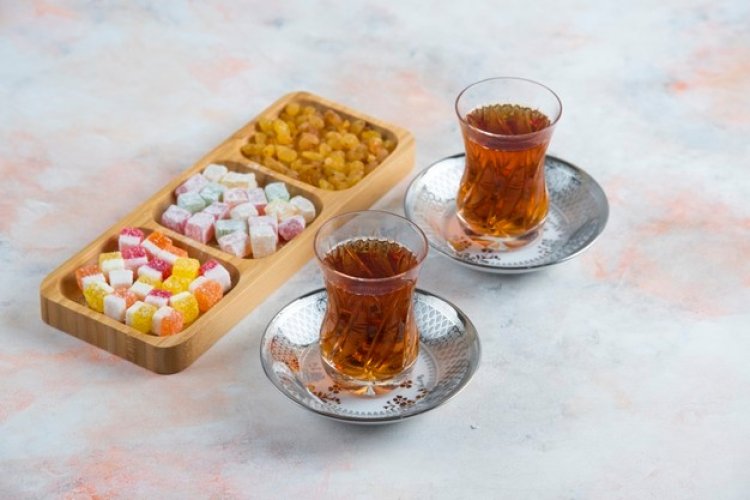 Turkish Delights
Turkish cuisine has evolved over centuries, influenced by its rich history of hosting both the Byzantine and Ottoman Empires. As Istanbul has drawn a high number of migrants seeking work from the region. As a result, Istanbul has become Turkey's cultural centre, showcasing the most exquisite Turkish cuisine from each area in its own cuisine. Rose water, Salep, Malep, Fenugreek, Cinnamon, Anise, Clove, Cumin, Nuts, especially pistachios, chestnuts, almonds, hazelnuts, and walnuts, etc. are some of the key ingredients in Turkish cuisine. Dessert called 'Turkish delights' are popular worldwide. Some of the traditional dishes to try are: Dolma, Menemen, Börek, Inegol kofte, Manti, Corba, Tantuni, Sütlaç, Şekerpare.
16. THE UNITED ARAB EMIRATES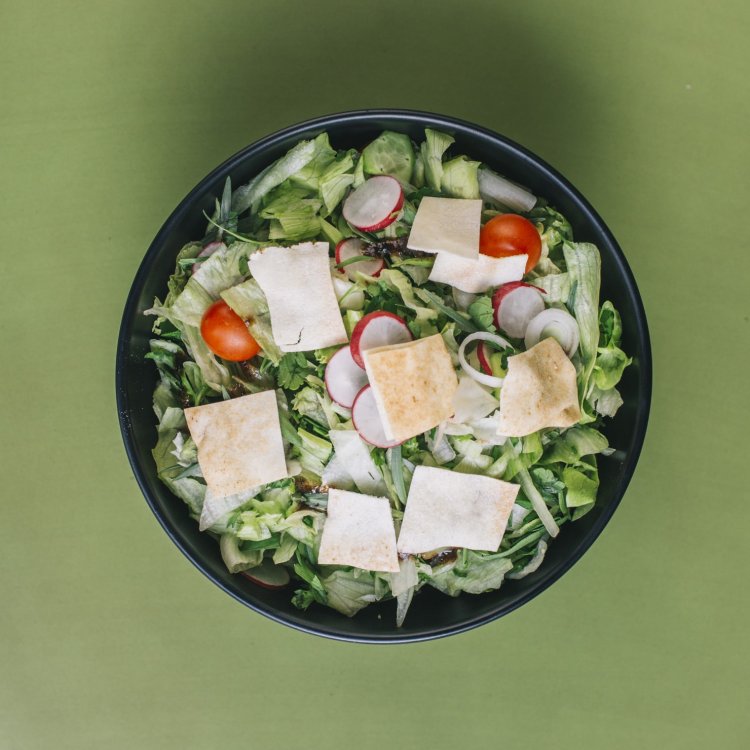 Fattoush
The traditional food of the United Arab Emirates is comparable to that of neighboring nations, including Omani, Saudi Arabian, and Asian foods. For travelers from all over the world, this multicultural country provides a variety of attractions. Delicious flavors and sensations from the entire Middle-East region can be found in Dubai, Ajman, Abu Dhabi, and Al Khaimah. Some of the local food to try are: Al Jabab bread, Bathieth, Harees, Madroob, Markouka, Maqluba, Muhala bread, Quzi, Fattoush, Cofffee, etc.
17. YEMEN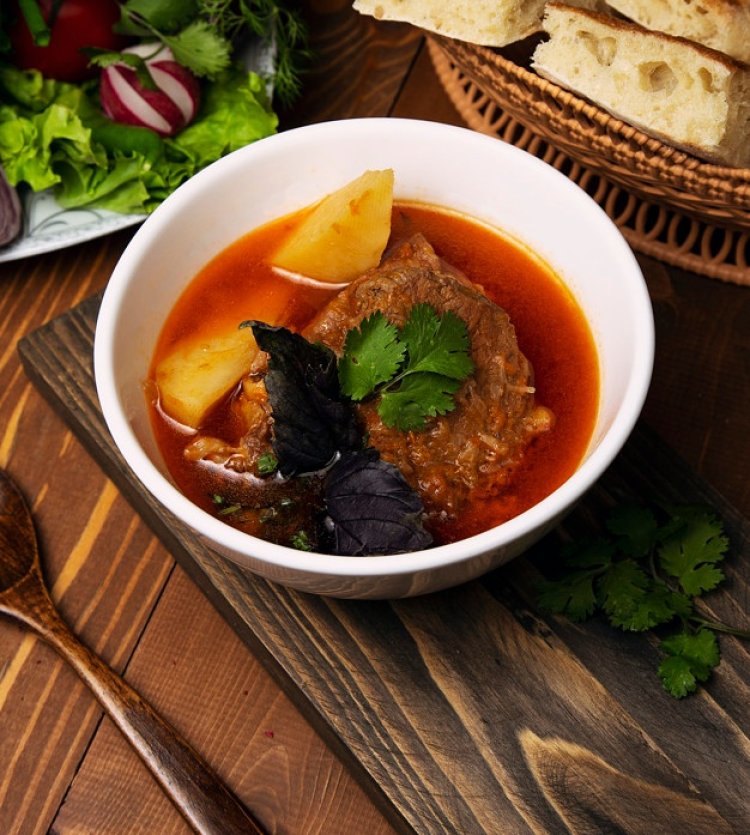 Maraq
Yemeni cuisine is unique from that of the rest of the Middle East, however there is some significant diversity. Whilst various foreign influences such as Indian and Ottoman may be seen in different parts of the nation. This cuisine is little spicy in comparison to other cuisine. A special spice blend called "Hawaji" is used in dishes which comprise of aniseeds, fennel seeds, ginger, and cardamom. Again, honey is also considered as a delicacy because it is locally grown. Dishes to try are: Saltah, Maraq, Našūf, Bint Al-Sahn, black tea, etc.