How To Get The First 1000 Subscribers On YouTube?
Nationwide lockdown has made us explore our creative side. If you have been vlogging, making cooking videos or streaming online on YouTube, this post will surely give you some insight. Know here how you can gain your first 1000 loyal subscribers with tricks & tips.
Youtube marketing
Are you new to YouTube marketing? Do you want to monetize your content on YouTube and become a recognized channel? Well, you can do so; but first, you have to gain 1000 subscribers for it and along with that you also have to generate 4000 hours of watch time on your channel. Once this is done, your channel is ready to get a YouTube monetization e-mail.
Now let's understand a few simple things which will help you gain your 1000 YouTube followers: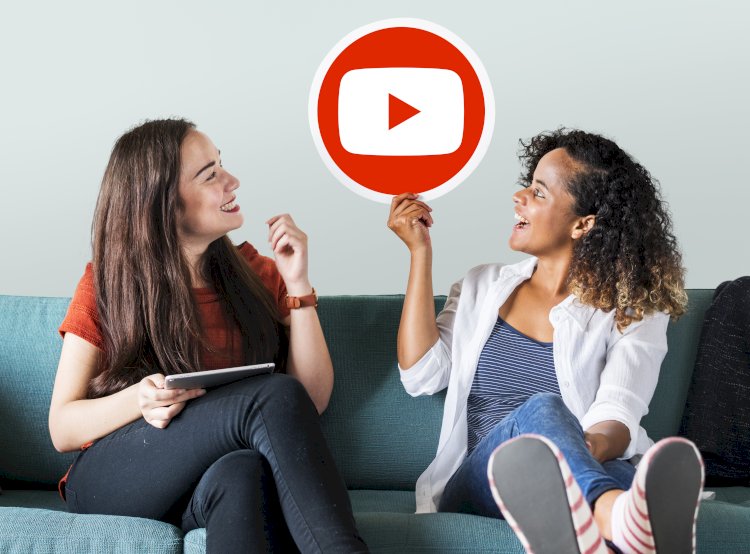 Ask Out People to follow you
Asking is the best way to ping your YouTube audience to subscribe to your channel. You must appeal to your audience/ viewers to hit the subscribe button if they like your content so that whenever you make a post they are the ones who will get to know about your stuff automatically. Appealing your audience works many times, don't worry if it doesn't. We have other criteria as well.
Make the use of graphics
The next steps suggest you make an attractive appeal to your audience through the usage of graphics in your videos. Make yourself unique from others. Do something creative which encourages the audience to hit the subscribe button in no time.
Pin your comment to subscribe your channel
This trick also works. You may add a pinned message stating to 'Please subscribe my channel for more exciting and interesting content'. It will leave a good impact on your viewers and also some of them may press the Subscribe button.
Be Consistent about your YouTube videos
Maintaining consistency with your work would impress your audience as your channel would be giving a lot of good stuff to them. Along with that if you also start making a course and post YouTube videos regularly that would again help you gain momentum with your subscribers because they are getting to learn something from you. As long as your content is unique and impressive, people would come and will not leave before subscribing.
Increase your playlists
Attempt to increase your playlists. It will benefit your channel as the audience would see that there are playlists of multiple topics which will then lure them to visit your profile again searching for the topic which might interest them.
Search Engine Optimisation
You must also focus more on the Search Engine Optimization part of your channel. SEO will help the audience reach your channel. Try fetching more and more relevant keywords into the content and also make the description of the video SEO friendly. SEO friendly content will have higher chances of reaching the target audience which will help the channel and also you will be able to reach more subscribers hopefully.
Interactive Content
As much as the content would be interactive, it will gain more YouTube subscribers. People want those who interact with them. Interaction makes the bond even stronger. Don't just put videos and only videos on your YouTube channel. Try organizing Live Chat sessions with your audience which will help your viewers know about you more and more and also they would start taking interest in your channel. This way there are possibilities that the channel will gain subscribers in very less time.
Hold promotions of your channel
Promote your channel on various social media platforms like Instagram, Facebook, Twitter and wherever you feel is the best network to get the promotions.
If you do this then your audience which is present on the other social media account would then be directed to your YouTube account. Which will prove to be double beneficial for you. Read more social media blogs here, keep loving us!