No lights, Camera, and Paparazzi: No 'Happy Diwali' For Bollywood! | B-Town Joins the League for "NO Diwali Celebrations"
No lights no camera and no paparazzi for the b-town peeps as this year bollywood won't be witnessing the the infamous and grand diwali celebrations!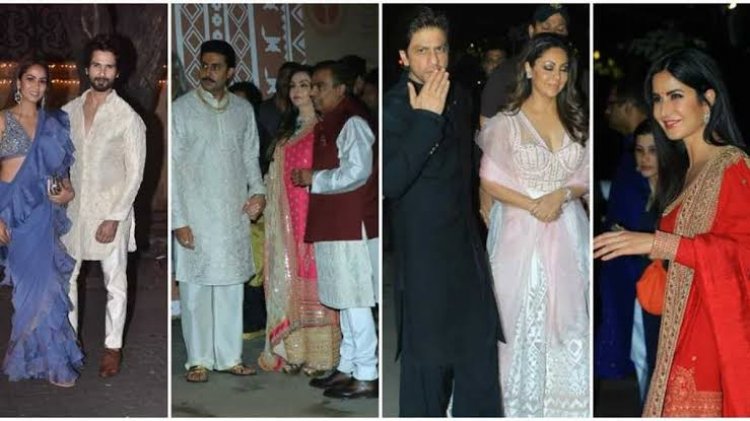 Source-Hindustan times
Amid COVID-19 Pandemic, Diwali is just around the corner. Diwali is considered one of the largest and popular festivals of Hindus. Diwali falls upon a New Moon Night of Kartik Month which is considered as Amavasya (the dark night) in the Hindu Lunar Calendar. Diwali is derived from a Sanskrit word which means Series Of Lights. Diwali is celebrated in the honor to celebrate the home-coming of Lord Sri Rama along with his wife Goddess Sita and Brother Laxman  to Ayodhya, after completing the exile of 14 years and defeating the king of Lanka Ravana
Diwali is a five day festival that usually starts with the Dhanteras, by cleaning houses, lighting diyas that lits up to five days and decorating with beautiful and colorful artwork of Rangolis for homes.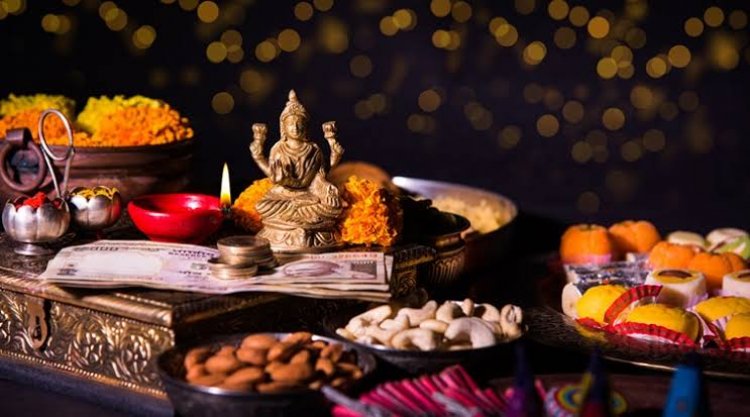 Source-india tv news
The Second Day is Naraka Chaturdashi (kali chaudas), celebrated as Choti Diwali; this day holds the significance of good over evil as Lord Sri Krishna demolishes Narakasur, who prisoned almost 16000 people according to Hindu Mythology. Hence, calling the day Naraka Chaturdashi. 
The Third Day and the most important day is celebrated as Laxmi Pujan or Diwali. It is the last dark night day in the Hindu lunar calendar. The day is dedicated to the Goddess Laxmi, likewise, others observe this as Kali Puja. On this day, people decorate their homes with illuminating diyas, lights as to overpower the dark night of Amavasya, also children add gorgeous fireworks to add festivity to the night. The day is followed by worshipping and inviting Goddess Laxmi, to spread prosperity, wealth, and happiness in the family. People dress up in their best clothes and offers and share sweet, gifts among friends and family.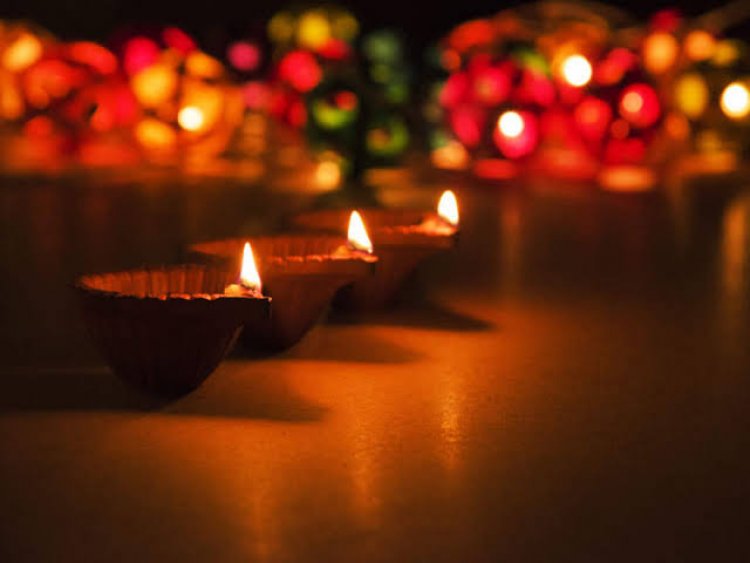 source-economic times.
The fourth day is celebrated as Govardhan Puja or Annakut, Padwa, Balipratipada. This day is remembered in honor to celebrate the victorious spirit of Lord Krishna, who saved numerous, farmers and cowherds by lifting up the Govardhan Mountain and saving them from a destructive downpour induced by Lord Indra's Anger according to Hindu legends. 
The fifth and the last is dedicated to the brother-sister bond. This is celebrated as Bhaidooj, Bhai tilak, bhau beej. According to few Hindu mythology explanations, it's the welcoming of  Lord Sri Krishna after winning over Narakasur as his sister Subhadra welcomes him by performing a tilak ceremony to him. But this year, it's a four-day festival, as  Choti Diwali and Diwali are syncing together on the same day according to the Hindu Lunar Calendar.
Every year Diwali parties of B-town has been the talk of the town. Their grand celebrations and the star-studded Guestlist have always been into Page 3.  But, this year Bollywood also joins the league of  "No Diwali Celebrations". Let's have a look at some of the famous Diwali bashes in Bollywood.
Bachchan family,s Diwali celebrations are considered to be one of the gala parties of the b-town is of the They have always been into the spotlight for throwing lavish Diwali parties, but this year Bachchan family won't be celebrating Diwali. Although the pandemic is one of the reasons for not celebrating but the core reason is the sudden demise of his near and dear friend Chintoo aka Rishi Kapoor earlier this year.  Rishi Kapoor left the world earlier in March due to Cancer. Amitabh Bachchan and Rishi Kapoor shared a close bond, also they were relatives too as big b's daughter Shweta Nanda is married to Nikhil Nanda who is the son of rishi Kappor's sister Ritu Nanda. Earlier in 2017 too, Big  B didn't host the Diwali party due to the demise of Aishwarya's father.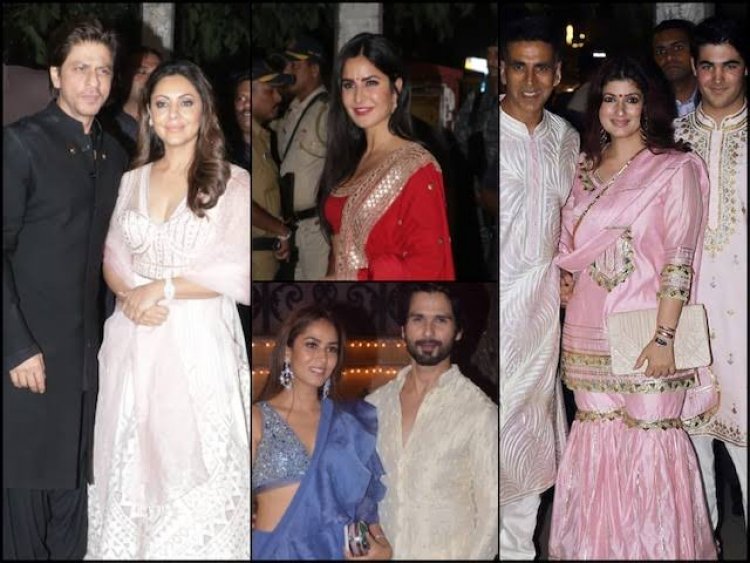 Source- abplive.com
Ekta Kapoor Diwali Party.
The second most happening Diwali party after Big B's Diwali party is of Ekta Kapoor. Ekta, daughter of Jitendra, sister to actor Tusshar Kapoor,  is one of the most successful female TV producers in Bollywood and the owner of Balaji Productions. Every year Ekta hosts the grand Diwali Party, but this year there will be no lights, no cameras, and no paparazzi, as she won't be hosting any Diwali party this year due to the demise of her loving  Chintoo Uncle aka Rishi Kapoor, alike Mr. Bachchan. According to the sources, Jitendra and Rishi Kapoor always shared a close-knit bond and Jitendra always considered Rishi Kapoor to be a part of his family.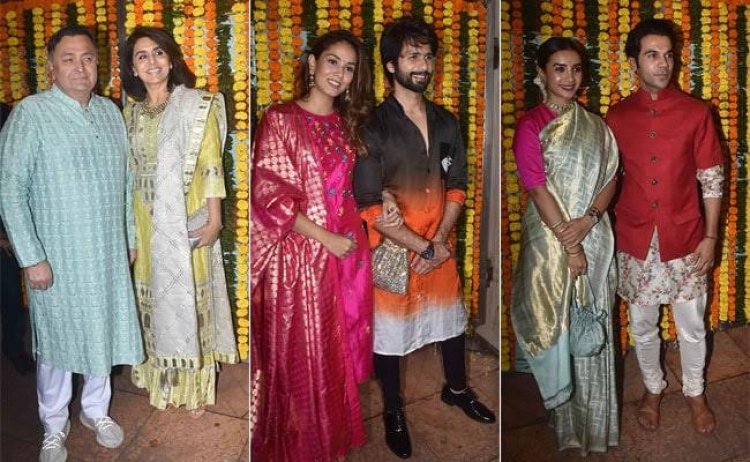 Source- ndtv
Amir Khan's Diwali Celebration,
Bollywood's Mr. Perfectionist Amir Khan is the next in the row for organizing awestruck Diwali bash. He is not only a perfectionist choosing and making his films but also in hosting the grand Diwali parties, but this year, Amir Khan won't be the host for his Diwali celebration as he too won't be hosting one.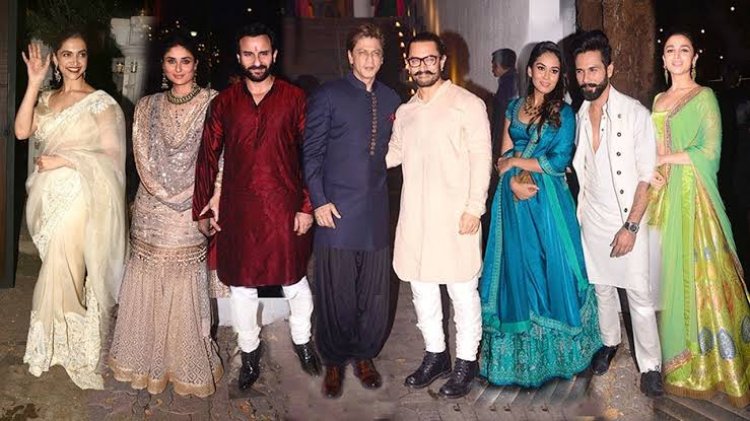 Source-biscoot TV (youtube)
One of the most dynamic and versatile actors of Bollywood Mr. Anil Kapoor. Kapoor family has always been the center of attraction for their infamous Diwali parties. But this, keeping in mind the pandemic issue, the Kapoors have decided to say a big NO to the crowded Diwali parties this year. Kapoor Family's  Diwali celebration will witness low key celebrations within the family itself with all the necessary precautions and safety measures.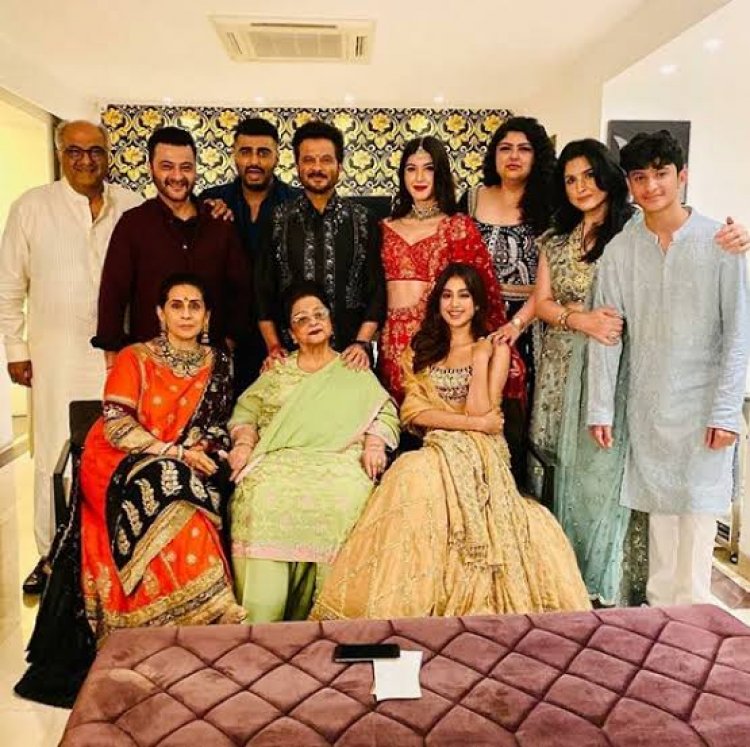 Source-girlystyle
Shahrukh Khan's Diwali bash.
Last but not least, Sharukh's Diwali parties have always been the talk of the town, with lots of cameras, page 3 stories, paparazzi, and yes of course the star studded guest list. King khan of Bollywood has its charm of hosting the grand parties at Mannat. But this year Mannat won't be witnessing the grand celebrations as Sharukh Khan decide no to host any Diwali party at his residence amid COVID-19. Rather than he will be celebrating the festivities of Diwali within his family.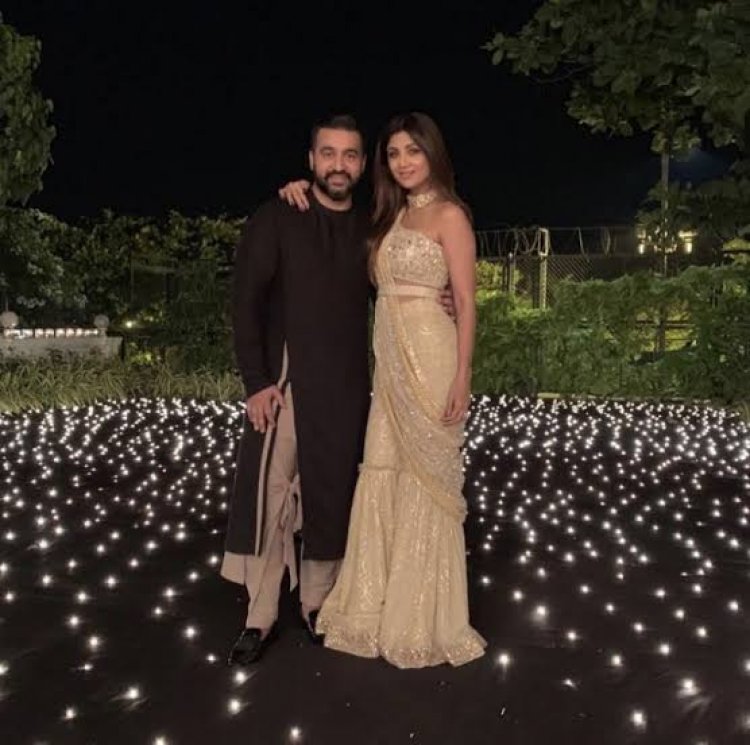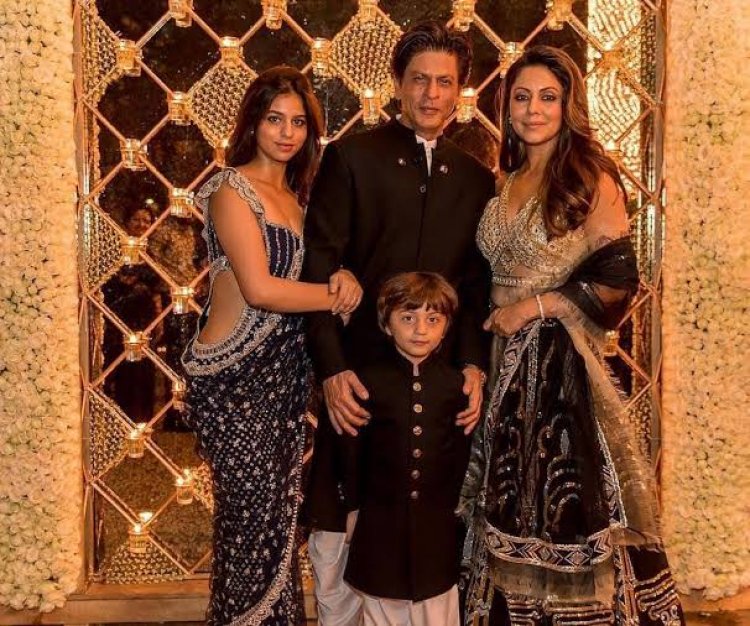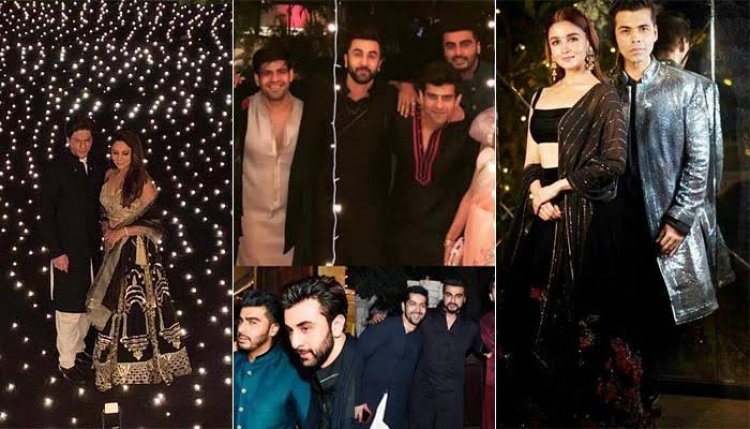 sources- filmi beat eventila, bollywoodshaadis.com
Diwali is all about its flickering lights, togetherness, enthusiasm,  positivity, and joy. But this year, 2020 has taken away all the festive charms as Diwali will witness low key celebrations as the nation is battling the deadly Corona Pandemic and keeping in mind all the precautions and safety measures, people are less enthusiastic about the festival. People are still following the necessary precautions, such as social distancing, avoiding crowded Diwali celebrations and it is taken over by Virtual Diwali Parties. Also this year, people are preferring home-made sweets too to minimize their visits to the markets. Also, the state governments of respective states have restricted the use of crackers and fireworks this Diwali to keeping the environment and surrounding  'Cracker Free' or 'Smoke-free' due to COVID-19.