PRIDE | Meet Northeast's first Transgender Woman Doctor || A COVID Warrior
Beoncy Laishram –A new Symbol of hope and COVID warrior. Beoncy is India's first transgender doctor in Northeast, Imphal. Even facing a lot of hardships and ordeals in her life being a transgender woman, she pursued her medical career ignoring all the obstacles and believed in herself to gain more knowledge and be a successful doctor.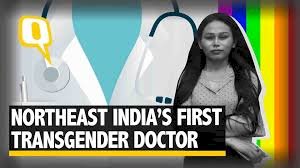 source-the quint
Despite all the struggles in her life to make an identity of her own, she realized her potential and came above the demoralizing talks of people her for being what she is and she strived hard and became a good doctor. The 27 year old, had been a warrior all her life to make place of her own. She is not just Manipur's 1st Transgender doctor, Northeast's entire regions.
Dr Beoncy Laishram is a Resident Medical Officer in Shija Hospital, Imphal, Manipur.
Check out her story in her words:
Source:The Quint

"My father tried to kill himself by suicide after knowing my real identity. Whenever I showed my identity as a transgender, people made fun of me. They used to call me 'Numi Maanbi' (transgender community in Manipur) or a homo."- Dr. Beoncy
This is such a heart breaking situation for someone who isn't able to find acceptance in her own family. And it takes a huge amount of courage for someone to find hope and become what they desire without shortcuts and complete hardships.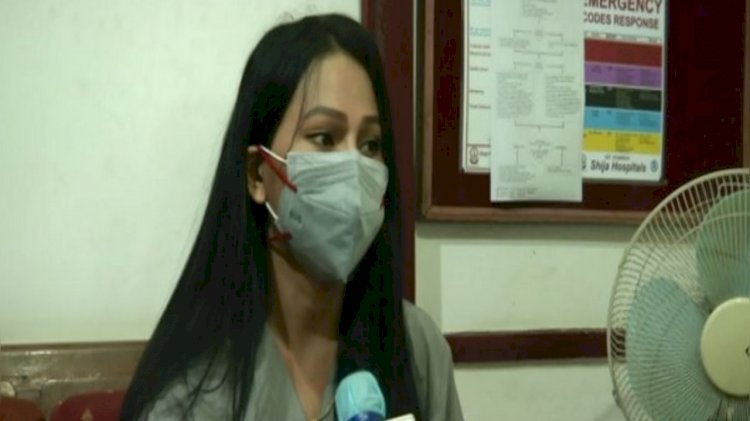 Source:ANI Photo

Dr Beoncy is the only child, born as 'Boboi'. She realized the difference in herself in her childhood when she was more feminine in her behavior, and never felt like a boy even though she looked like one.
"It was very difficult for me as a transgender child. It was almost like a sin. So, I wanted to become a doctor to prove that being a transgender is not a sin." Dr Beoncy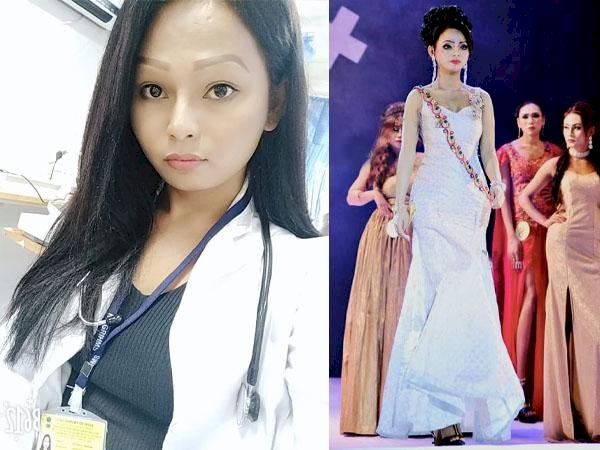 Source: Facebook/Diviyalaishram
For 22 years, Beoncy remained hidden in herself hiding from the world. She would only cross dress only when she was in transgender community spaces. In 2013, that she gained confident to reveal her true identity.
She participated in the Miss Trans Queen Northeast beauty pageant as 'Beoncy' and not with her original name 'Boboi'. She gave herself an identity that was truly her's – Nupi Maanbi , the man-to-woman transgender person of Manipur.
"Before this, I was staying in the closet. I could never experience the real happiness of life as a human being."- Dr Beoncy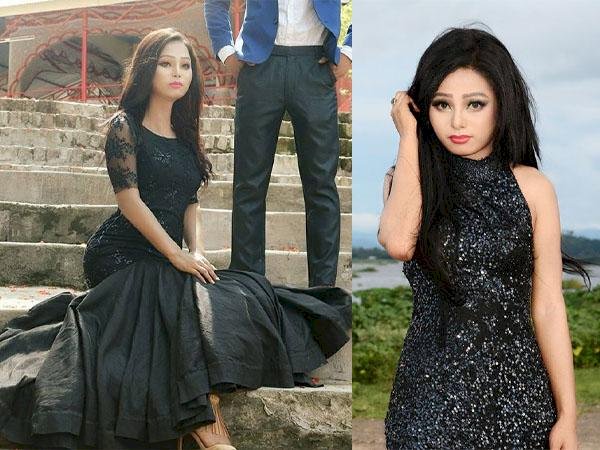 Source: Facebook/Diviyalaishram
Beoncy had undergone a sex reassignment surgery in Pondicherry to physically become a transwoman in 2019. Now as being the resident medical officer at Shija Hospital at Imphal, She still has to through her patients' reaction when they find out her real identity which is subtle because now everyone sees her as a doctor and gives her the respect she deserves.
"Initially, people think that I am a female. But when they hear my voice for the first time, there's some strange reaction from the patients. But they never said anything derogatory. They just treat me as a doctor, not a transgender. I am really happy that I am a doctor and that too the first transgender doctor of Northeast." - Dr Beoncy