Terracotta Garden At Home | Quarantine Story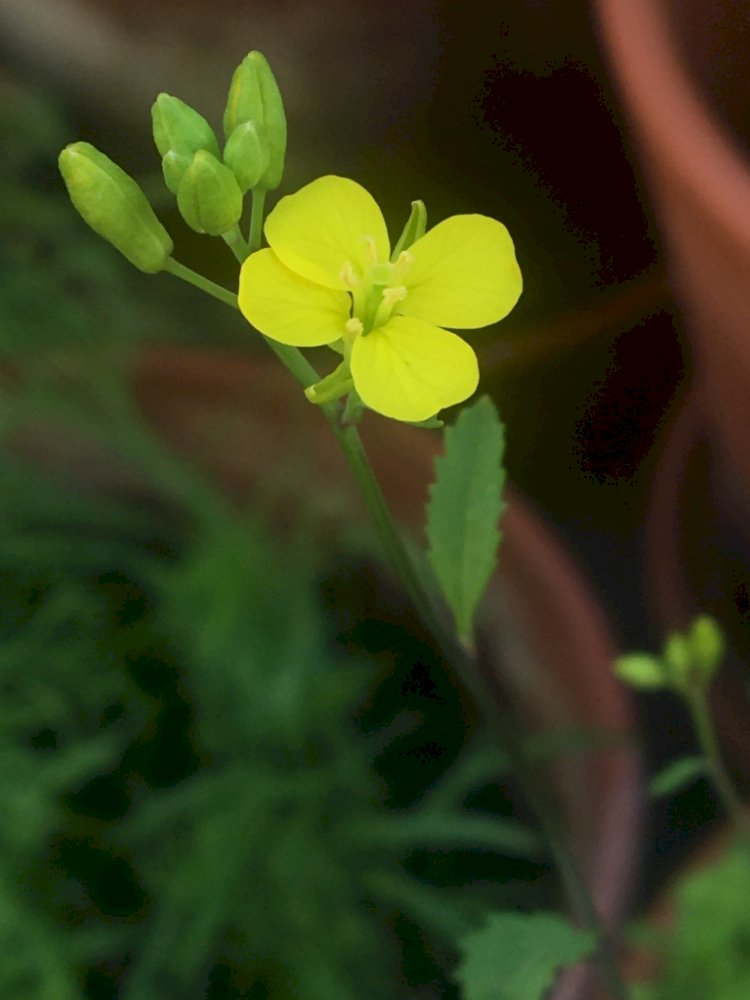 A mustard flower from the terracotta garden
Cicero said, "if you have a library and a garden, you have everything". I take Cicero with the earnest intent. So, as I develop my library, I tirelessly work on my garden too. I have a garden of terracotta pots on a concrete patio. The idea of this terracotta garden has always been to please the eye than to grow useful kitchen produce. Even if it is not very pretty to others, the greens that 'I' grew out of dried seeds look beautiful to me.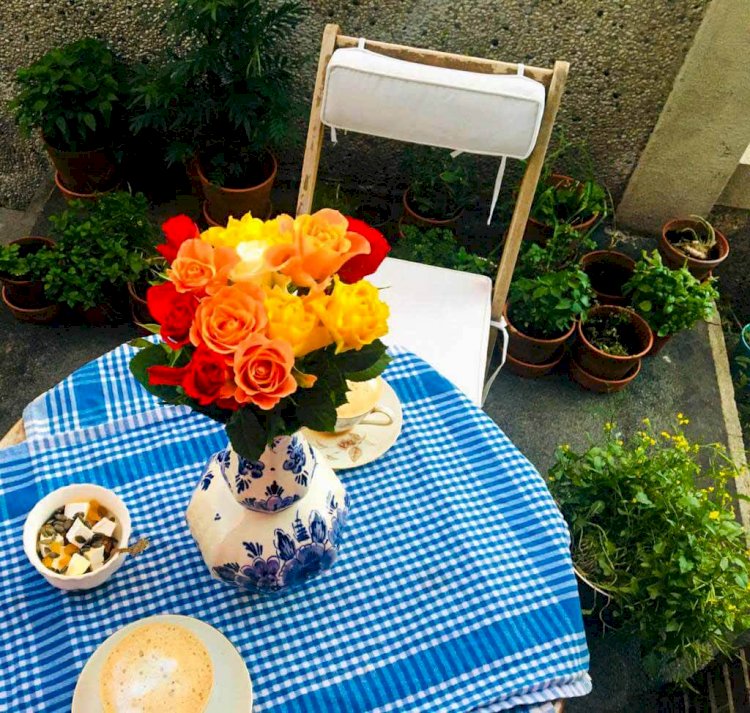 Usually, I go seed shopping around March. This quarantined year, I had been feeling a little down because I could not create a garden. So, I decided to use the seeds from the spice-rack of my kitchen. I planted them with very little hope of them growing into anything.
I had sown some: mustard seeds, fennel, coriander, fenugreek, garlic, bell peppers, green chillies, marigold, curry plant, Tulsi. The last two never sprouted out. But the rest did. Now there are colours on my patio. It is not just grey and brown. The green of the leaves and the yellow of flowers is soothing.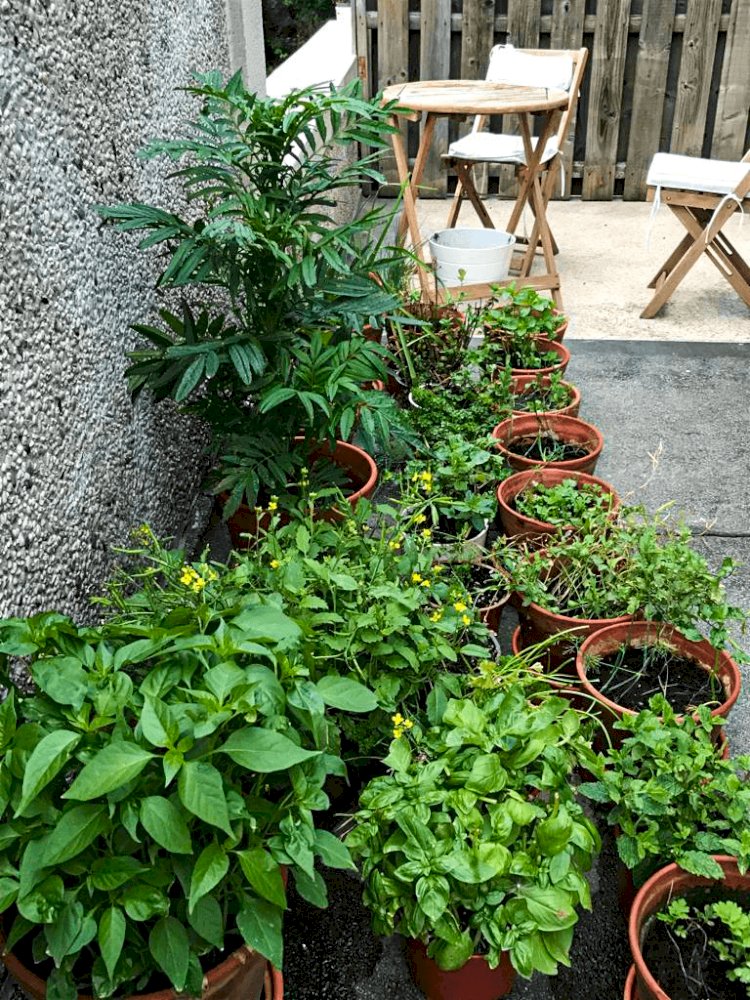 It is a beautiful view from the bedroom—some flowers of mustard dance with the blowing wind. The fennel gives a lovely aroma to the whole patio. I love to sit next to them, pretending to forget about the world around me for a while. Pretending that I live in an oasis of dreams. Surprisingly, it is quite relaxing—more relaxing than a walk in nature. You ask, 'why?'. I believe it is so because this is an oasis I created. I am proud of this small creation that I made for no one else but myself. Pride can sometimes be relaxing. Paradoxical enough?