U.P. Eve-Teasing Saga 2020: US Scholar Sudeeksha Gone Too Soon!
Coming from a lower class family, Sudeeksha Bhati was a young and bright Student of her town. She topped 12th by 98.3% from Bulandshahr district. Later she got admitted to Babson College, Massachusetts in the US, on scholarship of 3.80 crores.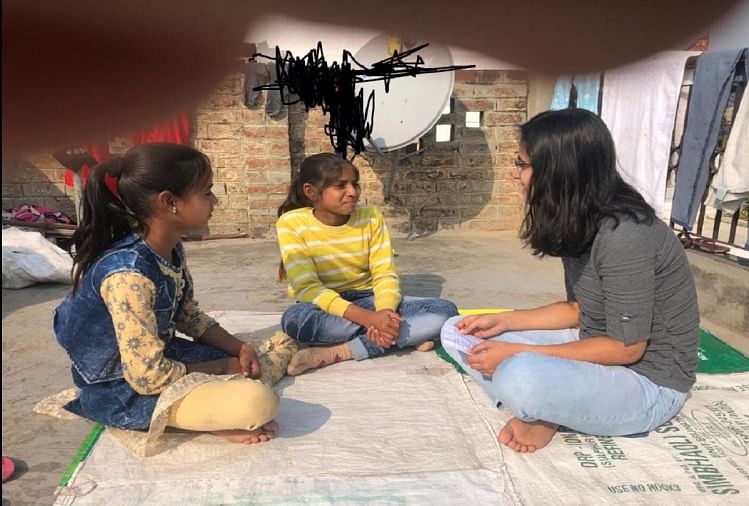 Since ever, Women have always been taught what to do, what we can wear, what we can speak, and what not. We have always been reminded of "log kya kahenge?" . But wait! Do we actually need these kinds of lessons or reminders? Do we actually need all sorts of emotional monologues from family and society? In these times, when we are focusing so much on Women Empowerment, Feminism, and Gender- equality, we still lack in some or other ways. Every now and then, we come across about harassment women faces in terms of molestation, sexual abuses, rape, acid attacks, or Eve-teasing.

Does anybody ever gave a thought about such issues like Eve-Teasing can be a life threat? Can this effect so much that one can lose its life? The answer is a big "YES".
Source : ThePrint
A similar unfortunate incident happened few days back in Greater Noida, where a young girl lost its life due to Eve-teasing, that shook everyone. On Monday, August 10th, a horrifying mishap took place where 19 yr old met her tragic end in a road accident. Sudeeksha Bhati, resident of Greater Noida, Dadri district was on her way to Bulandshahr to collect some study material with her Uncle on Scooty. While entering Bulandshahr, she was being chased by two crackbraines on a bullet. As alleged by her Uncle "they were passing random comments. " In order of showcasing their cheap skills, they started doing stunts and tried of over-taking their two-wheeler. All of a sudden, their bullet lost its balance and got clashed into Sudeeksha's scooty. Sudeeksha suffered from a serious head injury and breathed her last. "She died on the spot" as stated by victim's Uncle. Police reached on the spot for further investigation and immediately sent her body for post-mortem.
Coming from a lower-middle-class family, Sudeeksha Bhati was a young and bright student of her town. She topped her 12th by securing 98.3% from Bulandshahr district. Later, she got admission in Babson College, Massachusetts, US as she got the scholarship of 3.80 crores. She was among 76 students from India, who got selected for this opportunity. It was a proud moment for her family and the whole town. She came to India in June amidst Covid-19 and was suppose to go back in August. These kinds of Scholarships are of no joke and not to easy to get. Her Scholarship made a way to achieve her dreams and ambitions, that she would have thought for. But too soon her dreams and ambitions came to an end due to this horrifying incident.
This incident would have been avoided if these heinous men, would have not thought to eve- tease her, for just a matter of fun. She was a kid accompanied by her uncle, and still she was being Eve-teased that costs her life.
Even today such incidents made lose hope in the justice system of the country. There are still women and girl in every state, every town, every city ,losing lives because there are still such people exist that don't take responsibility for such action. Also, nobody taught these kinds of filthy men how to behave and how to treat women, and that their actions causes lifetime deterioration to families. Also, the topic of women's safety will always be a burning issues unless and untill we as a society, stop blaming women or victims for such actions happened to them and hold accountable the people who are guienuely responsible for the crime against women.