First Time In History, PM Of India Addresses About Sanitary Napkins
PM Modi becomes the First ever Indian Prime Minister to talk about menstrual hygiene problems in the history of India in public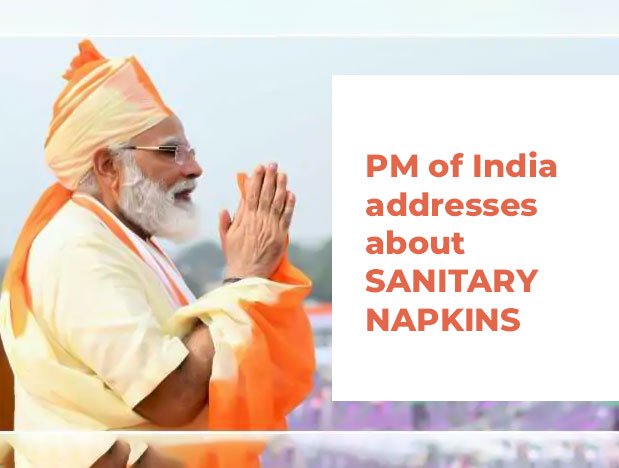 India, this year witnessed a low-key Independence Day celebrations. Amidst Covid-19, the day was observed following all the necessary protocols as people maintaining social distancing and yes, of course, wearing masks. Like always, PM Narender Modi was seen hosting the Indian flag and addressing the nation from the historic Red Fort, New Delhi. But, today while addressing the people, there was something impressive about this Independence Day speech making it historic.
Video Source: NDTV
In today's speech, he discussed an important topic about women's health and hygiene. He continued that his Government will make low-cost Sanitary pads, making available for the women across the country, so that their health and hygiene won't be neglected. He said "This government has been always concerned about the health of our daughters and sisters. Through 6,000 Janaushadhi centers, about 5 crore women have got sanitary pads at Re 1."
Talking publicly about such a controversial topic makes MR. Narendra Modi the First ever Indian Prime Minister to talk about the health and hygiene of the women, in the history of India.
We respect him for bringing this untouched topic into consideration and taking a big step in minimizing the hardship of a woman during their tough days of the month.