Dil Bechara taught us to Live, to Love and to Laugh a little more!
"Dil Bechara" after movie review. #opinion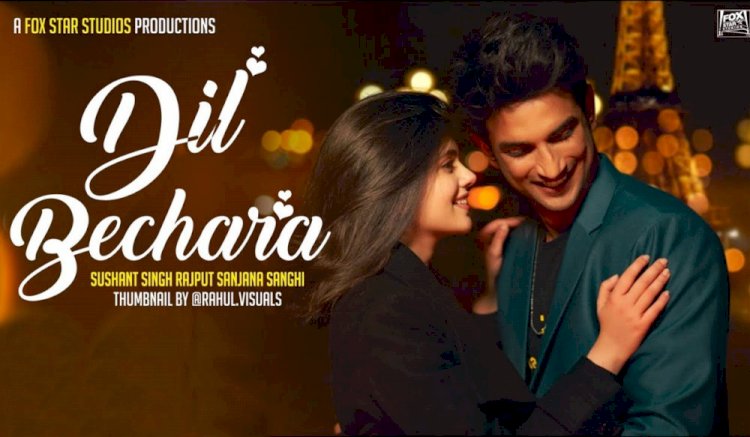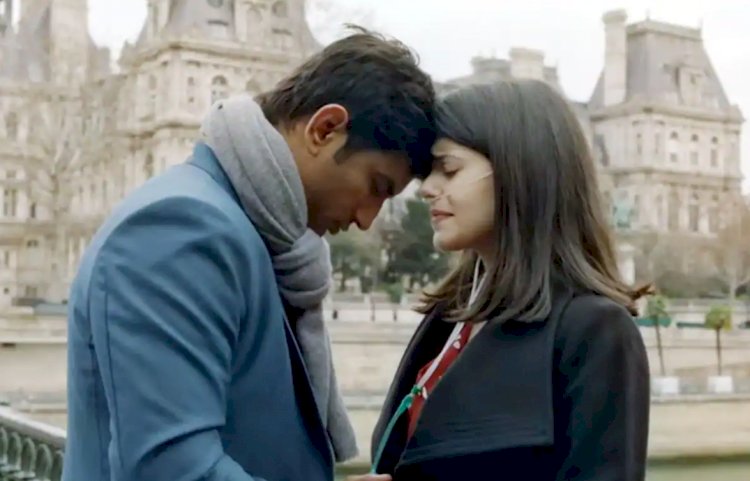 Genre: Romantic, Drama
Ratings: 9.6/10 (IMDB)
Cast: Sushant Singh Rajput, Sanjana Sanghi, Saif Ali Khan, Sahil Vaid, Swastika Mukherjee, Saswata Chatterjee.
Director: Mukesh Chhabra
(Read Also: Dil Bechara : Sushant's Last Ode To His Fans.)
Had we ever imagined of watching Sushant Singh Rajput for the last time? Have we ever thought of remembering him like this one? Let's agree, it is a bittersweet emotion to watch him in Dil Bechara for the one last time with our heavy hearts and teary eyes. It was almost 'tough to watch and impposible to leave' kind of a emotion for the ones who were eagerly waiting for the film. Yes, finally the most awaited movie, 'Dil Bechara' premiered worldwide on 24th July at 7:30pm on an OTT platform Disney+Hotstar; and to celebrate his legacy, it is made available to all. It is streaming on Disney+Hotstar
Talking about the film, Dil Bechara starred Sushant Singh Rajput as Immanuel Rajkumar Junior aka Manny and Sanjana Sanghi as Kizie Basu, who's making her debut through the movie. The film opens in the scenic locations of Jamshedpur, Jharkhand. Kizie Basu, a young girl who is suffering from Thyroid Cancer, considers herself not more than wild card entry for competing in life and as she lives, she thinks there is some one who is voting for her to be alive for one more week. She is continously trying to cope up between life and death. She is taken care by her on screen parents Swastika Mukherjee and Saswata Chatterjee.Like every other girl, Kizie also wishes to lead a normal life and wants to love and to be loved. But her sufferings has left her with no hopes. She always reminds herself of a stroy her naani used to tell her in childhood "Ek tha raja, Ek thi raani, dono mar gye khatm kahani" making her believe that there are no happy endings in love stories.
Just adversely opposite to her,Immanuel Rajkumar Junior aka Manny is full of life and love as one young boy can be. His optimistic approach makes his life more positive and hopeful. But every smile of his, hides a pain that he is bearing within himself. He is a survivor of Osteosarcoma, which has lead to ampute his leg. But his ever-smiling attitude does not let anyone know his hidden pain. Apart from this, Manny is a die-hard fan of Rajinikanth, the superstar and he dreams to be an actor just like him one day.
Manny comes in Kizie's life just like a silver lining in a dark cloud. Initially, she finds him cheesy, arrogant and irritating but eventually,she falls for him, as he was one charming guy, who made her live her life a little more. In between being terminally ill and navigating through their illness, they both are trying to live. They both can't help but to fall head over heels in love with each other.
Manny had a best friend Jagdish Pandey aka JP, a bihari boy, who's again a cancer patient suffering with Optic Nerve Glaucoma. He dreams of making a Bhojpuri film with Manny in lead role before getting his eye surgery. Kizie helped Manny and JP in making the film. But an unfortunate turn of events takes place and JP looses his vision after his surgery, but both Manny and Kizie promises him to compelte his movie.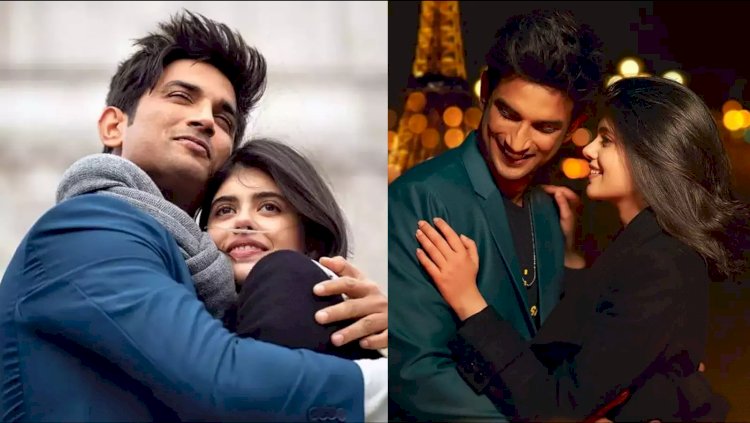 Meanwhile, Kizie has her own dream of meeting his favourite musician Abhimanyu Veer. She is just obsessed about his last song but the song is some what incomplete and is cluleless about where to find him. She tells Manny about her fan obsession about Abhimanyu Veer. Manny finds him by connecting through emails and finds out that he resides in Paris, also Abhimanyu veer invites them anytime they visit Paris.
Some of the movie shots has taken place in Paris. It's where they come even more closer . And there Kizie decides to propose Manny. While Kizie proposes, Manny reveals that his Osteosarcoma has relapsed and he doesn't know up till when he will be able to make it. Kizie constantly helped him in fighting everyday with the Illness. As she always believed that there is no Happy Endings to a love story and that what happens! Life hits her hard with the death of Manny. And with his last words "Janam kab lena hai or marna kab hai ye hum decide ni kar skte, but kaise jeena hai vo hum decide kar skte hain" motivated her to live her life with beautiful memories of him. This is 'Dil Bechara'.
The movie taught us to Live a little more, to love a little more and and to Laugh a little more. Sanjana has done total justice to the character of Kizie and actually successfully potrayed the struggles of the cancer patients. She was perfect for the role of Kizie as no one would have complimented Manny more on the screen. They showed a perfect chemistry as Manny and Kizie. Two things that hits your hard is the void created by Sushant that he is no more and aching delight to see him doing what he does best. Saif Ali Khan in Cameo role leaves its own strong impact with words "Jab koi marta hai uske jeene ki ummeed bhi mar jaati hai, bs maut ni aati". Movie is directed by Mukesh Chhabra and Indianised by Shashank Khetan and Supratim Sen Gupta. Background score is given by A.R.Rahman which is soulful but it emotionally hits u hard. End is Surreal. With all this we can't forget that this is Sushant's last film. It is so difficult to not tear-up. The line between real and reel gets blurred that we wish both Sushant and Manny gets the peace that eluded them in this life.
What's your take on Dil Bechara? Comment down below.
(Read Also: Dil Bechara : Sushant's Last Ode To His Fans.)