Implement these tips to grow your LinkedIn Company Page 5x Faster!
LinkedIn is utilised for B2B marketing & branding. It is the most growing platform used by businesses & professionals. It is used in Job Search, Business Networking & Marketing. Learn how can you boost your company's presence on LinkedIn!
Did you know LinkedIn has seen a surge in its usage & is one of the largest professional networking platforms? Before launching a business into social media marketing, it's important to consider LinkedIn for B2B reach & building brand awareness amongst professionals.
LinkedIn is not only popular among job seekers but also, approximately 300 million companies are listed on the platform. Organic activities on LinkedIn have a great reach & it is most utilized by B2B marketers. Besides organic activities, LinkedIn Advertising is constantly growing.
In the coming year, LinkedIn marketing will turn out to be a game-changer for businesses in the B2B sector. Follow these 5 tips for faster growth on LinkedIn:
Never underestimate the power of LinkedIn Company Profile. Company Profiles which are completed garner a lot of visitors. It is important to complete the page profile, including:
Logo
Company description
Website URL
Company size
Industry
Company type
Location
Overview
In the Page Edit section, when you click on Overview, you will be directed to your company's information page, you can update all the details there.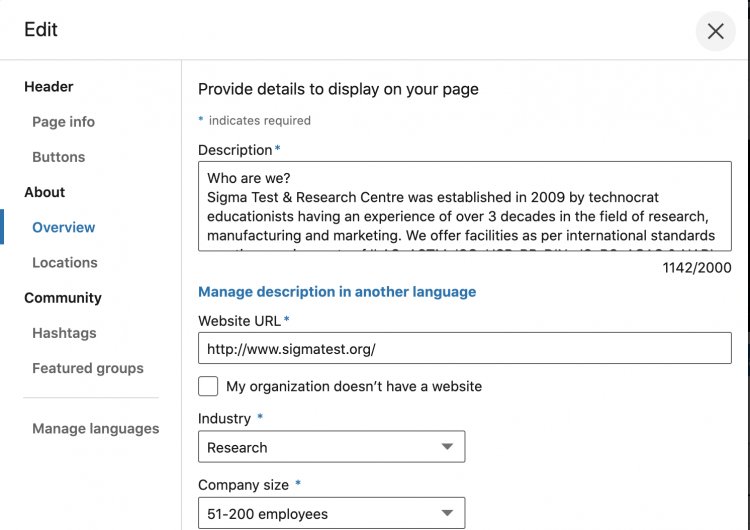 Ensure the logo is high-resolution & cover image captures the brand message and fill the Description section with the company history. A complete LinkedIn Page Profile with all sections filled with authentic information gives a professional look to your company.
Strategize a LinkedIn posting schedule. Posting unique content along with hashtags helps in engaging audiences & reaching new people. Create a monthly/bi-weekly content calendar & share the company updates, articles, informative posts as per the calendar. You can use Polls, Videos for better engagement on LinkedIn.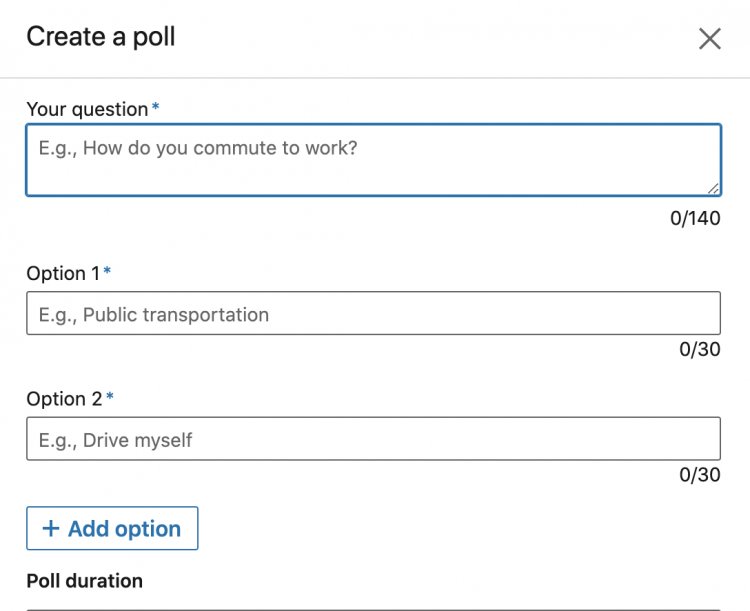 Pin to Top Option helps in getting more reach on the popular posts. You can check the Analytics section & pin the popular post on top.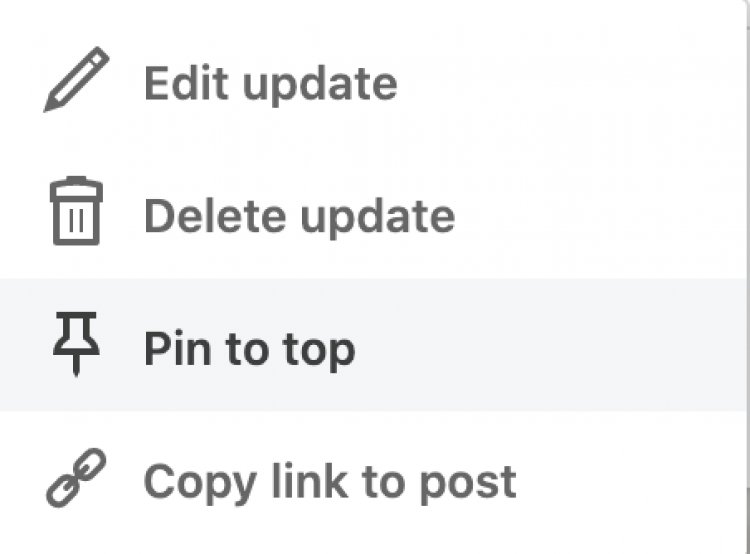 Engage with your employees to share the company's content. Did you know you can send a notification to your employees when you post a new post on LinkedIn? You can more like, impressions & engagement while you notify your employees. Besides notifying them you can also share a weekly newsletter with your employees with LinkedIn articles & blogs.

4. Encourage employees to fill their LinkedIn Profile. With employee data LinkedIn to your company's page, it gives a brand push & good image. You can also ask your employees to share some company's engagement activities, awards, appreciation posts over LinkedIn.
5. Page Optimization helps you in search results. You need to put keywords in the description, hashtags, posts so that you are ranked on the platform when someone searches for products/services related to your business.
6. Cross-promotion of your company's page will surely give your visibility. You can start by mentioning the company's page link in E-mail signatures, asking employees to share it in their signatures, sharing the company page link in the newsletter. You can add the Follow button on landing pages as well.
7. Using LinkedIn Advertising for promotion. If you want a good follower count & brand awareness, you can start an ad campaign with LinkedIn Advertising.
8. Invite Connections to follow your Page. The 'Invite' Button was recently introduced & it's very effective. It helps you by asking your audience to follow the company page.
9. Utilizing content marketing tips for growing your network. You can create Slack Channel & post LinkedIn Posts there.  Share other people's content, articles & give your opinion or feedback too. You can also tag employees, connections in the posts.
10. Measure the LinkedIn metrics. LinkedIn Analytics Page is loaded with information including Follower Analytics, Update Analytics & Visitor Analytics.
Small steps & detailed analysis will help you in getting good results on LinkedIn. Follow these tips to grow your LinkedIn Company Page faster. Keep reading social media related articles here!