"NOT ALL DISABILITIES ARE VISIBLE"|| International Day of Persons With Disabilities 2020
3 December 2020- IDPWD- International Day of Persons with Disabilities has a new theme for this year "Not All Disabilities are Visible". Main focus of this annual celebration of people with disabilities is to spread a good amount of awareness and understanding among the people all around the world, about the disabilities which are not apparent and often taken lightly and ignored such as – chronic pain, mental illness, chronic fatigue, hearing and sight impairments, brain injuries, diabetes, learning differences, neurological disorders, and cognitive dysfunctions, etc. Hence spreading the awareness about not all the disabilities is easily visible.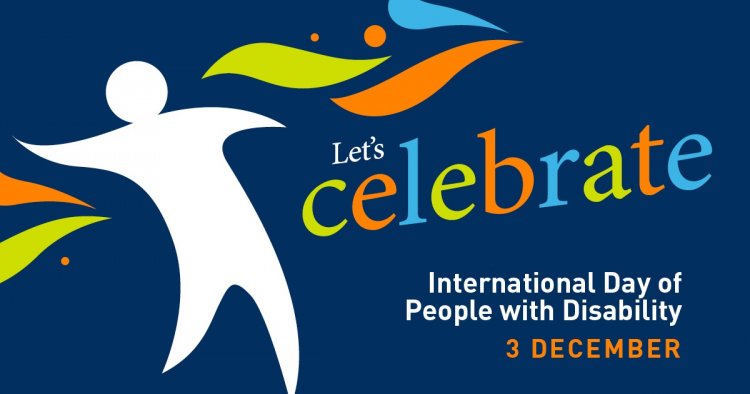 Source: Independent Educaton Union SA
According to the World Report of World Health Organizations- 15% of the world's population or more than one billion people are living their life with disabilities. Among this number 450 million is estimated that are living with a neurological or mental condition, and majority of these people never seeks professional medical help, majorly due to discrimination, stigma and neglect. 
And around 69 million people are estimated to suffer Traumatic Brain Injuries each year worldwide, while 1 in 160 children comes under autism spectrum. 

Source: IDPWD
This is nothing but just an example of how the millions of people are affected with disabilities in their life that are not immediate apparent, and also a simple reminder of how important it is to remove the barriers for the people with disabilities that are visible and non visible. This is a step to make the society and environment more empathetic and supportable for all the humans.
COVID 19 pandemic has spread a lot of chaos everywhere. During this pandemic we all have observed isolation, disconnect, and all of this has disrupted routines and diminished services, it has affected the life and mental health of every individual around the world.
So our main objective should be to spreading awareness of invisible disabilities, as well as these potentially destructive and detrimental disabilities which is not always immediately apparent. We should all support each other and shouldn't let it impact mental health, which is crucial as the world continues to fight against the Corona virus.