Pradhan Mantri TB Mukt Bharat Abhiyan: President launches a campaign to eradicate TB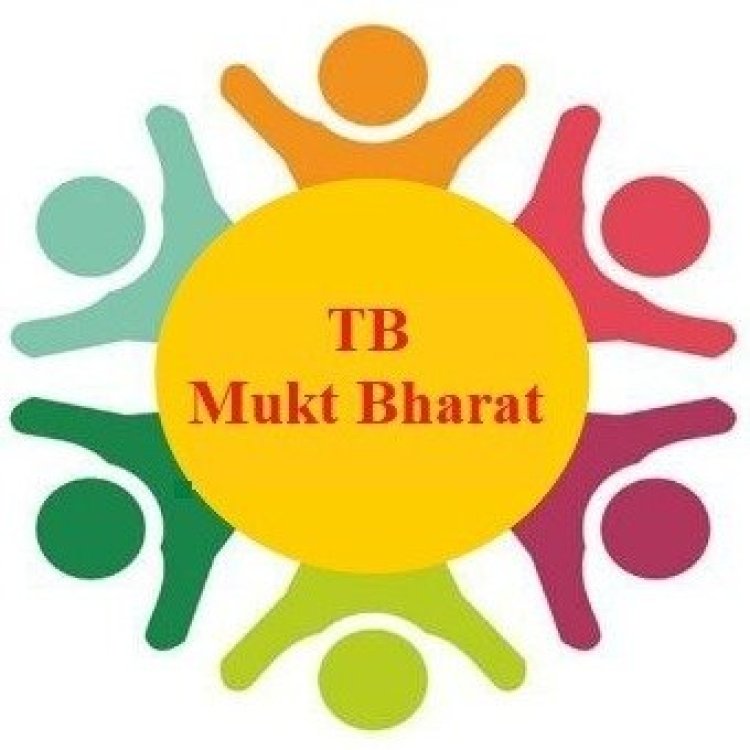 India has a less than 20% of the World's population but India represents 25% of the World's TB population.
In the year 2021, India registered around 21 lakhs cases of TB.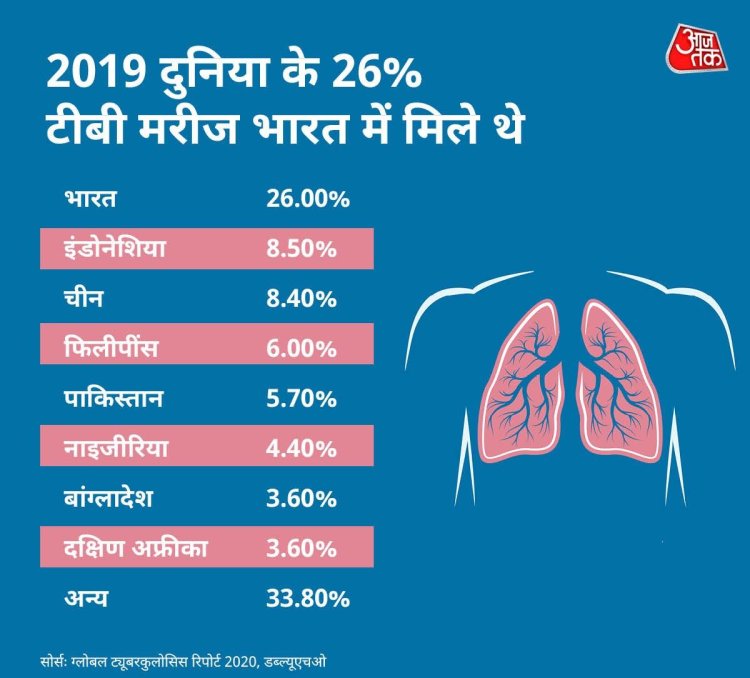 Source: Google
TUBERCULOSIS(TB):
· It is an infectious disease caused by a bacterium called MYCOBACTERIUM TUBERCULOSIS.
· It primarily affects the lung parenchyma causing chest pain or pain while coughing or breathing. Sometimes blood or mucus is also released with the cough.
· TB can also affect Central Nervous System(CNS), Kidneys, Lymphatic System, Circulatory System, Bones and Joints.
· Usually, the symptoms of the disease are not visible early, but later on, the symptoms get worse such as Cough for 4 or more weeks, Chest pain, Fatigue, Unintentional weight loss, Chills and reoccurring Fever.


Ø On viewing this matter of concern, President Draupadi Murmu launches a campaign to eradicate the disease from the country on 9th September. Under this campaign, she urges the Indians to work unitedly towards the elimination of the disease from the country.


Ø The president noticed the fact that most of the TB cases come from the marginalised section of society. In response to that, the President also launched the 'Ni-kshya Mitra' initiative to provide additional nutritional, diagnostic and vocational support for those undergoing TB treatment.
Ø Also, this initiative urges political representatives, Businessmen, NGOs and all individuals to come forward with a supportive hand and help the patients through their journey towards recovery.
Source: Google
Ø Ni-kshya 2.0 will provide extra facilities to support patient treatment to a better extent and aim to eradicate the disease by 2025.


Ø Ni-kshya online portal is also generated to receive support from a large community for TB patients.
Ø The Pradhan Mantri TB Mukt Bharat Abhiyaan has been envisioned to bring together all community contributors to support TB patients undergoing treatment and amplify the country's progress toward TB dismissal.