IFS Officer's Visiting Card Can Plant a Holy Basil | Ingenious Efforts to Make the Earth Greener
Indian Forest Service officer- Parveen Kaswan is active on his social media account, where he shares photos of wildlife. However, now, he has shared something unique that will inspire a lot of people to go Eco-friendly.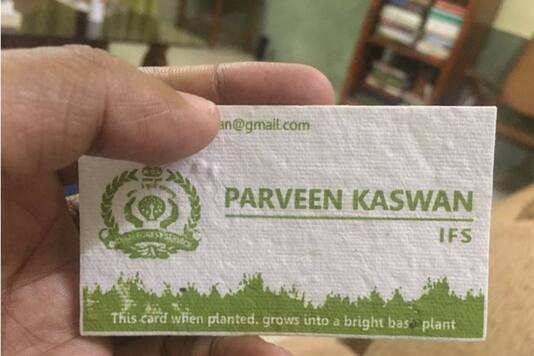 The IFS officer has shared a picture of his visiting card that will yield holy basil, if planted.
Today in the World of global warming it is very important that we all understand our duty towards our mother nature. And we keep doing our share of keeping the environment clean and safe with waste management.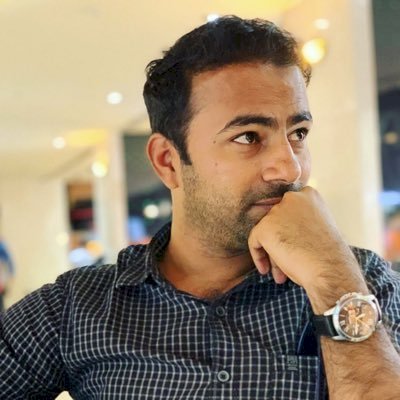 Source: Twitter
"So, now anybody coming to my office is getting this. This card when planted grows into a bright basil plant," Kaswan wrote on Twitter describing it as "as a parting gift".
He also explained that the card wasn't made with the idea of sharing his contact details but to encourage people to "plant using this card".
So now anybody coming to my office is getting this. This card when planted grows into a bright basal plant. Thanks @WildLense_India. pic.twitter.com/xL9xgPCbbF

— Parveen Kaswan, IFS (@ParveenKaswan) September 1, 2020
*Basil. Sorry for typo.

Holy basil also called as Tulsi. With many Benifits.

— Parveen Kaswan, IFS (@ParveenKaswan) September 1, 2020
He got several response from his followers to which he replied very kindly:
Great idea! However there is a catch. The card will mostly get into a card holder and may never get planted. When we value the person, we also value his/her visiting card. The card should ideally have a tear off section containing the seeds.

— ???? उत्तिष्ठ भारत ।। Rising Bharat ???? (@ghoshpp1) September 1, 2020
No. This has no details on it. I don't share contact number also. That was done for this purpose only. It's just for the person as a parting gift. And telling them that you need to plant this card at your home. The work is done.

— Parveen Kaswan, IFS (@ParveenKaswan) September 1, 2020
Numerous people came up with several ideas to make the Earth a better place, many have adopted ideas that are being shared and feel its importance of carrying out their duties towards this environment
People are very keen to adopt the eco-friendly idea, while others share multiple more ideas to enhance the possibility of making Earth better. They also said this could be done with birthday, wedding cards, business pamphlets, price tags, etc as well which are often disposed off.
Here are some more reactions to the post:
This is interesting way to initiate the habit of planting saplings ????????

— Shalini Pandey (@Shalini_Lucknow) September 2, 2020
Please give the details of the printer and printing. So we can also follow the same. Let us make change. Waiting for your reply. Hopefully ????????

— Raji Joseph Advocate (@RajiJoseph) September 2, 2020
My daughter every year makes a teacher's Day, earth Day card, paper-mache cards with flowers, tomato basil, tulsi seeds in it.
This is such a wonderful utilisation and recycling of paper and plants.
❤️????????????????️

— Madhurima Yadav (@MadhurimaRanjan) September 1, 2020
Definitely getting a bunch and handing it out to every patient ! Yayyyy !

— Dr.Deepsikha ???????? (@zheelspeaks) September 1, 2020
This is being used for wedding cards too - e.g @elvis1708 .. what a perfect invite

— jungjustsaysit (@jungjustsaysit) September 1, 2020
What a noble contribution towards a clean and green India. Innovative and out of the box approach. ???????? https://t.co/dP355ezmE8

— Kashyap Kadagattur ???????? (@iamkash_kr) September 1, 2020
Parveen Kaswan has been praised profusely and his post has gathered more than 30K likes. He also shared the details of the source, from where the cards can be made.
Ok. So many friends are enthusiastic about the idea. So I asked for more details. These people will design for you also.

They can take direct orders. As I am being told. https://t.co/ru8K1qn75Q

For all other details. Contact number; 9838020859
9936239237

— Parveen Kaswan, IFS (@ParveenKaswan) September 1, 2020