PM Modi Inaugurates World's Longest Highway Tunnel En Route Manali to Leh!
Good news for the adventure lovers and travellers! World's Longest Highway Tunnel "Atal Tunnel" has now been officially opened for the public to access, as it was unveiled by PM Modi on Saturday. Constructed with all the furturistic specifiactions and safety measures, this tunnel is sitauted at the highest altitude of the Himalyan Ranges.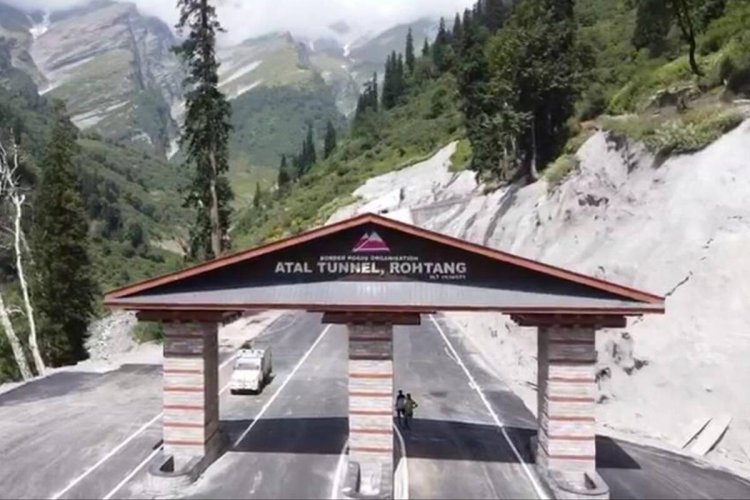 source - the financial express
Prime Minister Shri Narendra Modi inaugurated the Atal tunnel, the longest Highway Tunnel in the World between Manali to Leh in Rohtang on Saturday. The highway is built at the highest altitude and is said to curb the distance of between Manali to Leh. This underpass got its name derived from former Indian PM. Earlier in 2019, Union Cabinet decided to keep its name as "ATAL" as the strategic decision of constructing this tunnel was made in the year 2000 on June 3 during the reign of our Late Former Prime Minister Shri Atal Bihari Vajpayee. It is a tribute given to our former PM for his contribution in laying the foundation of this engineering marvel.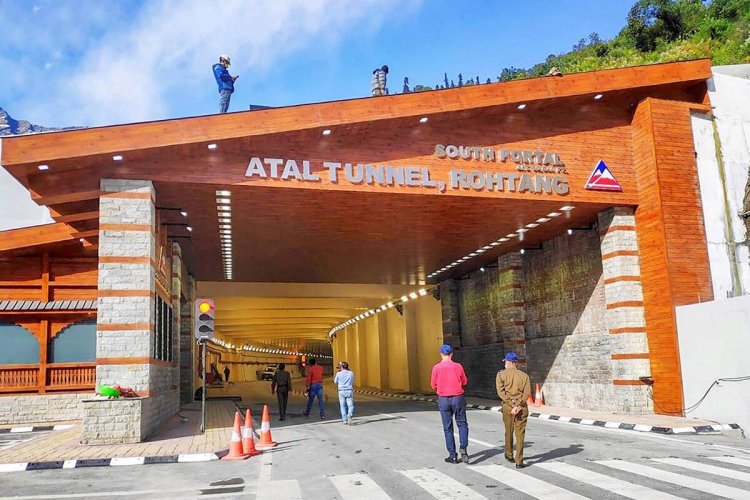 source-the financial express
Check out the some amazing interesting facts about the longest highway underpass "Atal Tunnel"
1) This tunnel runs 9.02 km long and connects Manali to Lahaul Spiti Valley, accessible all round the year and is built with all modern and futuristic specifications. Situated in the highest altitude of 10000 ft. above the Mean Sea level (3000 mtrs.) in the lap of Pir Panjal range of Himalayan mountains.
2) The Foundation for the world's longest tunnel was laid on May 2nd 2002, although the reasonable study for the constructioin of the tunnel was already done in early 90's. The first blast was initiated in 2010 and the last blast took place in 2017.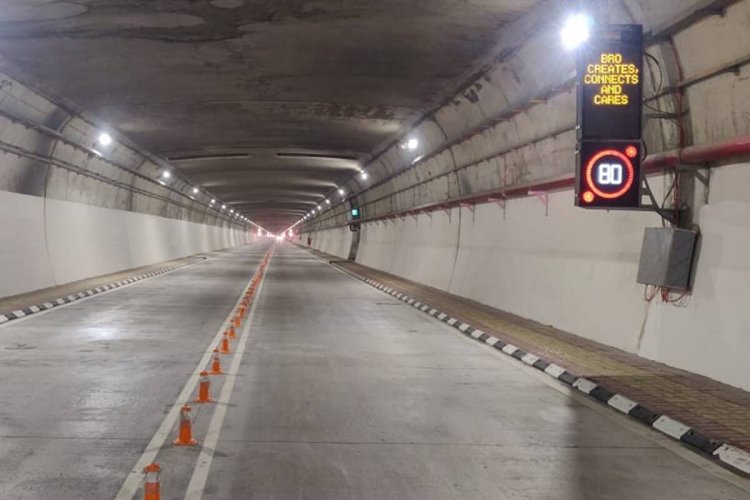 source-the financial express
3) The Scrupulous Contribution of 10 years was given by the Border Roads organization, which now all set to be reaching it final outcome. Atal Tunnel will be curbing the distance of 46km by 4-5 hrs between Manali and Leh (Spiti valley).
4) It's a double lane, horse-shoe shaped tunnel with a road way of 8 mtrs. that has an overhead clearence of 5.525 mtrs, with 10.5 meters of width and 3.6x2.25 mtrs fire proof emergency exits connecting into the main tunnel. Also it includes 18 tunnels , that has an emergency opening after every 500 mtrs. It has electrochemical system with a separate ventilation system in the tunnel.
5) It's specifically designed to hold around 1500 trucks and 3000 cars per day, with the speed of 80 km/hr. Built with sufficient safety features that consist of fire hydrants, in case of emergency, communications can be established through telephones placed at every 150 mtrs., CCTV cameras installed at every 250 meters with an auto incidents detection system, broadcasting system all over the passage with exit and evacuation signs.